XPeng's Flying Car Might Be the Future — If You Can Afford the Six-Figure Price Tag
The future is here. The Jetsons' flying car is no longer a wild idea for a far-off future date — flying cars may very soon be part of the norm.
The XPeng X2 is part of the wave of electric vertical takeoff and landing (eVTOL) vehicles in development.
Article continues below advertisement
XPeng X2 is made by the largest flying car company in Asia, XPeng AeroHT — so let's take a look at the flying car's price and when it might be released to the public.
XPeng cars will come with a hefty price tag.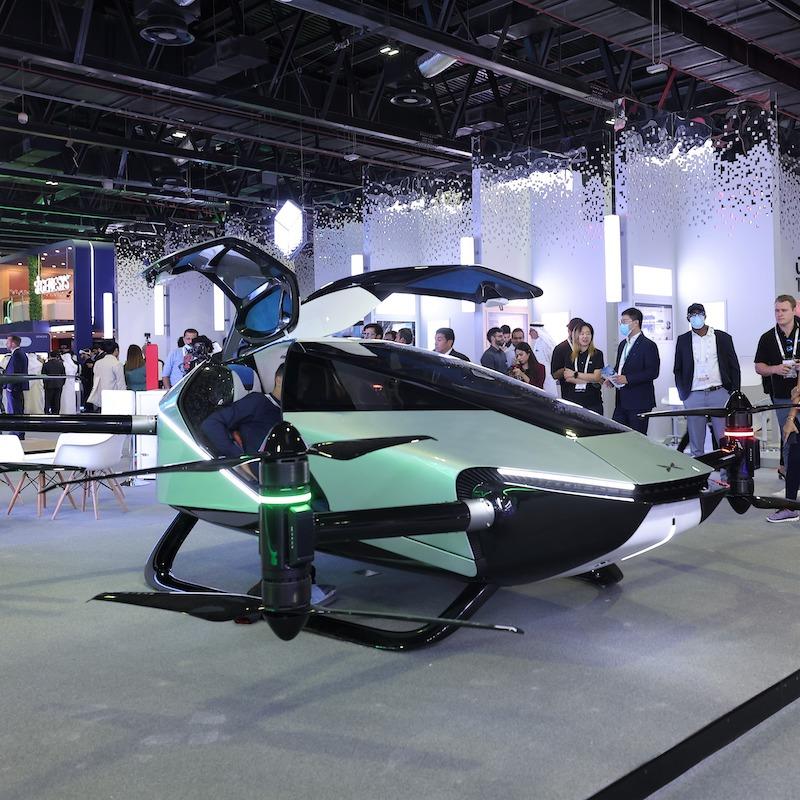 The XPeng X2 made its first public display flight on Oct. 11 at Skydive Dubai, according to a press release. More than 150 people attended the demonstration, including representatives from the Chinese Consulate in Dubai, the Dubai International Chamber of Commerce, the DCAA, the Dubai Department of Economy and Tourism, the Dubai World Trade Centre, and global media.
Article continues below advertisement
According to Electrek, the X2 is the fifth-generation so-called "flying car" made by XPeng. It technically doesn't drive since it isn't wheeled, but this flying car could still cost 100,000 RMB, or about $156,600.
When is the release date for XPeng's flying car?
XPeng AeroHT shared more details about the XPeng X2 following its demonstration flight. XPeng's vice chairman and president Brian Gu stated, "XPeng X2's public display in Dubai represents a significant milestone for XPeng AeroHT and the international achievement of flying cars."
Article continues below advertisement
This vehicle just displayed is the fifth-generation and doesn't drive, but the sixth-generation eVTOL is planned to be a true flying car. The next version will be capable of both flight and driving and was unveiled at the company's Tech Day last fall.
The flying cars are expected to be available to the public in 2024, the new flying car will have a foldable rotor mechanism that makes for ease of transition between driving and flying.
More details about the upcoming sixth-generation eVTOL car will be announced at the next 1024 Tech Day on Oct. 24.
The vehicle is currently on display at Gitex Global in Dubai.
XPeng X2's flight took place at Skydive Dubai. The vehicle is on display at Gitex Global, a large global technology show held at the Dubai World Trade Center. It went through operations risk assessments after being moved to Skydive Dubai for its first public flight outside of China.
Article continues below advertisement
Although the X2 isn't capable of driving in addition to flying, it paves the way for the next generation of XPeng's electric flying vehicles.
According to the company, its next electric vehicle will have both manual and automatic flight driving modes and be able to drive both in the air and on the roads. The vehicle "represents a true transformation from two-dimensional to three-dimensional mobility."
XPeng says that the vehicle will be functional for both daily travel demands as well as "vertical takeoff and landing for a low-altitude manned flight."