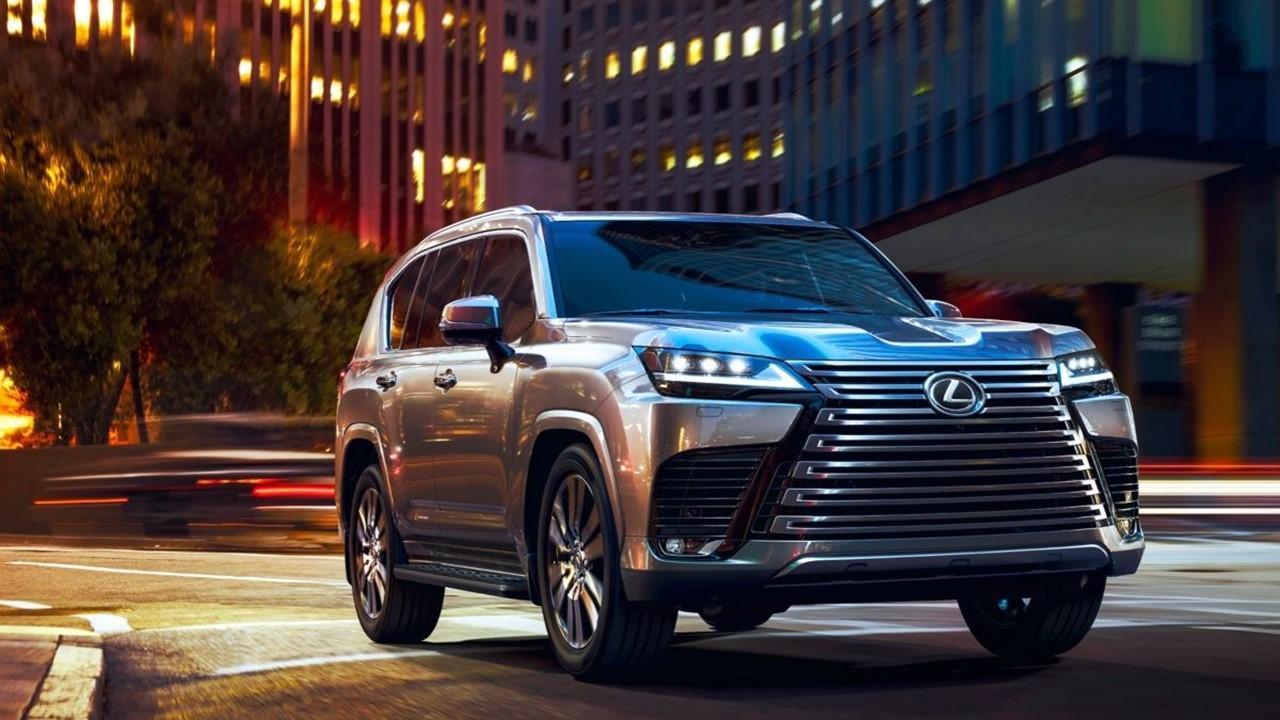 Lexus Is Synonymous With Luxury — Who Owns the Car Company?
The Lexus name has long been synonymous with luxury for car enthusiasts. For some, owning a Lexus might be a goal to be reached at a certain income or career milestone. Who makes Lexus vehicles, and who owns the Lexus car company?
Article continues below advertisement
Lexus is actually a brand owned by the Toyota Motor Corporation. However, it operates as its own entity, separate from Toyota and with its own headquarters. Lexus is headquartered in Nagoya, Japan, with the majority of its manufacturing stationed throughout Japan.
Article continues below advertisement
Lexus launched its first vehicle in 1989.
The Lexus brand was conceptualized initially after Toyota chairman Eiji Toyoda in 1983 posed the question and challenge of who could build the world's best car. According to Rallye Lexus, the project was first called Project Flagship One, and some of the company's research into the question involved consumer studies of wealthy California residents.
By 1989, the company conducted sufficient research and launched the Lexus brand with over 80 Lexus luxury dealers in the U.S. In 2019, the company crossed the milestone of selling 10,000,000 Lexus cars.
Article continues below advertisement
Lexus plans to be fully electric by 2035.
Article continues below advertisement
In 2021, the Lexus car company surpassed 2 million sales globally of electric vehicles. Like other major car manufacturers that plan to focus on electric cars, Lexus will focus first on Western Europe, the U.S., and China. In those regions, the company intends to be fully electric by 2030, while it will expand that goal across the globe by 2035.
Toyota is building an electric battery manufacturing plant in North Carolina.
In Liberty, N.C., the Toyota corporation is building a battery manufacturing plant to help it keep up with demand as it goes electric. The new plant is expected to be operational by 2025 and employ around 1,750 people. The plant's construction is being funded through a $1.29 billion investment by Toyota and Toyota Tsusho, and the plant will produce lithium-ion batteries for electric vehicles.
Article continues below advertisement
The Toyota corporation plans to be carbon neutral by 2050 and says that the new North Carolina battery plant will use 100 percent renewable energy. The goal is for it to produce enough batteries initially to power 200,000 vehicles and eventually grow to power 1.2 million vehicles.
Most Lexus vehicles are manufactured in Japan.
The Toyota Motor Corporation was first incorporated in 1937 and then grew following World War II and Japan's collaboration with the U.S. Currently, the company includes five primary brands — Lexus, Daihatsu, Hino, Ranz, and obviously, Toyota.
Can you buy Lexus stock?
Since Lexus is an entity wholly owned by the Toyota Motor Corporation, investors can't buy specific shares of Lexus. However, Toyota is a publicly-traded company, so you can buy shares of Toyota stock on the New York Stock Exchange under the ticker symbol "TM."
Toyota stock is also traded on the London Stock Exchange, the Nagoya Stock Exchange, and the Tokyo Stock Exchange.