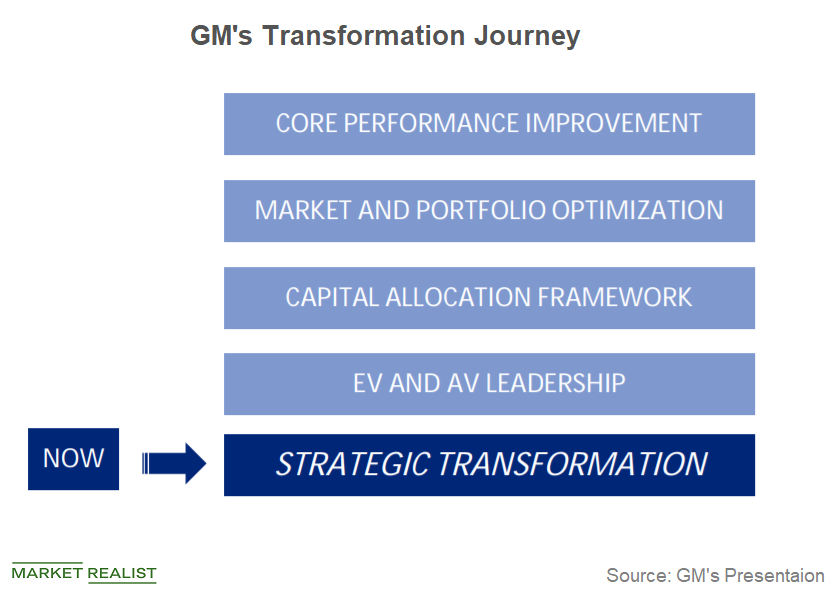 Is GM Making Itself Great Again by Forgetting America?
Trump criticized General Motors
In the previous part, we discussed how General Motors' (GM) recent announcement to shut down four factories in the US and cut jobs attracted a negative reaction from President Trump. Now, we'll discuss why the plans are important for General Motors.
Article continues below advertisement
Justifying the move
In General Motors' press release on November 26, the company mentioned that it plans to close factories and lay off 15% of its workers. The plan is expected to result in cash savings of ~$6.0 billion. The cash savings would be the result of "cost reductions of $4.5 billion and a lower capital expenditure annual run rate of almost $1.5 billion."
In his tweet, President Trump noted that "The U.S. saved General Motors, and this is the THANKS we get!"
President Trump was referring to General Motors' trip through bankruptcy court in June 2009 due to the huge burden of rising debt and massive pension obligations. In July 2009, General Motors emerged from bankruptcy. The US government provided liquidity to General Motors' predecessor company.
Read General Motors' Pension Obligations and Bad Phase of Bankruptcy to learn more.
Is General Motors forgetting America?
General Motors' latest plans to shut down plants in North America and lay off employees might seem like its going against America's progress. However, General Motors started pruning its global operations by reducing its number of brands and cut its costs through union concessions right after it went to bankruptcy court in 2009. During the 2008–2009 auto industry (XLY) crisis, most of the mainstream automakers including Ford (F), Fiat Chrysler (FCAU), and Toyota (TM) faced financial difficulties due to a sharp fall in global vehicle demand. Since then, General Motors has focused on the global restructuring process to cut down costs and add manufacturing capacity to higher-growth areas.
General Motors' latest move is a continuation of its restructuring to keep itself healthy amid fears of a downturn in US auto sales. General Motors would be able to survive difficult business conditions created by tariffs and lower small car demand. The healthy auto industry and flourishing auto companies are as important for an economy as a healthy job market.
Next, we'll discuss what President Trump's threat to cut subsidies means for General Motors.