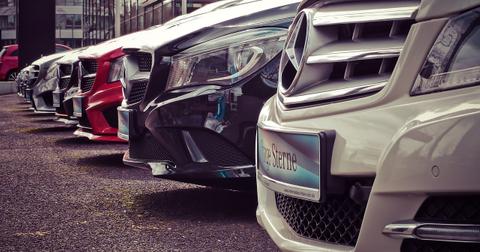 What Should You Expect from US Auto Sales in February 2018?
By Jitendra Parashar

Updated
Auto stocks in February 2018
In February 2018, the stocks of all mainstream US auto companies (IYK) are trading on a mixed note. As of February 26, General Motors (GM), Ford (F), and Fiat Chrysler (FCAU) have lost about 2.1%, 0.7%, and 10.0%, respectively. Meanwhile, Japanese automakers Toyota (TM) and Honda (HMC) have risen 0.4% and 4.1%, respectively, in this month so far. 
In comparison, the S&P 500 benchmark has fallen 1.6% on a month-to-date basis. Investors' low expectations for February US auto sales and the broader market weakness could be the key reasons for this pessimism in the majority of auto stocks.
Article continues below advertisement
February US auto sales estimates
According to Autodata, US auto sales were ~1.2 million vehicle units in January 2018. This suggested an increase of ~1.0% from ~1.1 million units sold in January 2017. In 2017, US auto sales fell 1.8% YoY (year-over-year).
According to Edmunds.com estimates, US auto sales in February 2018 could be 1.27 million units, down 4.1% compared to 1.33 million units sold in February 2017. The estimate also highlighted that the February 2018 US sales could be about 10.8% higher than the previous month.
In 2016, US auto sales volumes were at their highest point, with ~17.6 million vehicle units sold.
Series preview
In this series, we'll explore the January 2018 Chinese sales figures of the two largest US automakers: GM and Ford. We'll understand what these sales figures could mean for these auto companies' future growth. In the next part, we'll look at Ford's China sales data for January 2018.