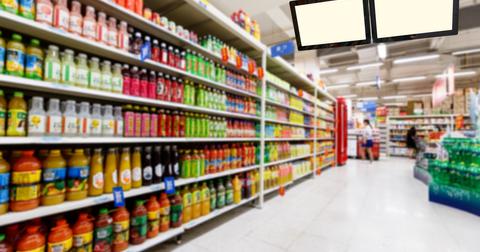 Will Dollar General Surpass Q3 Earnings Expectations?
By Shreerag Menon

Updated
Dollar General (DG) is set to announce its third-quarter earnings results during premarket hours on December 5. The company exceeded analysts' sales and earnings expectations in the first two quarters of fiscal 2019.
Article continues below advertisement
Dollar General's second-quarter earnings
Dollar General's adjusted EPS rose 14.5% YoY (year-over-year) to $1.74 in the second quarter of fiscal 2019. It easily beat analysts' estimate of $1.57. Higher sales and lower interest expenses drove the company's earnings. Share repurchases led to a lower share count and also boosted its earnings growth. The company repurchased 1.4 million shares for $185 million in the second quarter.
Dollar General's second-quarter net sales grew 8.4% to $6.98 billion. Analysts had expected sales of $6.89 billion. The company's same-store sales grew 4% due to a higher transaction size and increased store traffic. Strategic initiatives such as DG Fresh, the DG GO! app, and initiatives for major nonconsumable categories, along with store renovations, also drove its top line growth.
Dollar General also raised its outlook for fiscal 2019 during its second-quarter earnings announcement. It expects sales growth of 8% and reported EPS of $6.36–$6.51 for fiscal 2019. It expects its adjusted EPS to be $6.45–$6.60.
Expectations from Dollar General's third-quarter earnings
Analysts expect Dollar General's third-quarter adjusted EPS to grow 5.3% YoY to $1.38. Aside from higher sales, we believe that share repurchases might also boost its adjusted EPS. Analysts expect the retailer's top line to grow 7.9% to $6.92 billion in the third quarter of fiscal 2019.
The company's digital efforts and other strategic initiatives are expected to drive its top line. Dollar General announced its plan to consolidate the DG GO! app into the Dollar General app in the third quarter to deliver a seamless shopping experience. It also expects to drive additional traffic and increased basket size by deploying digital initiatives such as a cart calculator in a higher number of stores.
Article continues below advertisement
DG continues to expand its store network. The company announced its plans to open up new stores in Washington and Wyoming by early fiscal 2020, thus expanding its presence to 46 states in the US. It plans to open 975 new stores, remodel 1,000 mature stores, and relocate 100 stores in fiscal 2019. As part of its cooler door expansion program, the company added over 20,000 cooler doors in the first half of fiscal 2019. It plans to add over 40,000 cooler doors in fiscal 2019 to provide an expanded product selection.
Margin improvement efforts
To improve its gross margin, Dollar General has been making efforts to mitigate shrinks through the installation of additional EAS (Electronic Article Surveillance) units. It expects to incorporate EAS in all of its stores by the year's end. It also plans to reduce stem miles by opening additional distribution centers at various locations such as Longview, Texas, and Amsterdam, New York. The company is also enhancing its distribution and transportation efficiencies to improve profitability.
Article continues below advertisement
The company's initiative to expand its offerings in major nonconsumable categories such as housewares, home domestics, and party is also enhancing its margins. Dollar General is also focusing on its private brands (including Good & Smart Brand and the Believe cosmetics line) to drive profitable sales growth.
However, increasing tariffs due to the US-China trade war is a major concern for Dollar General and other retailers. Dollar General has reduced its sourcing exposure to China by about 7% as a response to trade war concerns. It's diversifying into other sourcing countries, including Mexico, Vietnam, Cambodia, and other Southeast Asian nations such as India. Rival Dollar Tree (DLTR) recently cautioned investors about the impact of increased tariffs on its business.
How rival Dollar Tree fared in the third quarter
Dollar Tree announced its third-quarter results on November 26. It announced lower-than-expected earnings and cut its outlook for fiscal 2019 EPS. Dollar Tree's net sales grew by 3.7% YoY to $5.75 billion. Its adjusted EPS fell 8.5% to $1.08.
Dollar Tree's gross margin also contracted 50 basis points YoY to 29.7%. A higher proportion of lower-margin merchandise, shrink, and a rise in freight and distribution costs dragged down its gross margin. Meanwhile, its operating margin contracted about 80 basis points to 6.2% due to higher costs to consolidate store-support centers and store-optimization initiatives.
Analysts' outlook on DG stock
Dollar General stock has risen 43.1% YTD (year-to-date) and has outperformed the S&P 500, which is up 24.2% YTD as of December 2. Meanwhile, Dollar Tree stock has fallen 1.0% YTD. Currently, 20 out of 28 analysts have "buy" ratings on Dollar General stock, whereas seven have rated it as a "hold." One analyst has a "sell" recommendation. The average target price recommended by analysts is $169.68 with a potential upside of about 10%. The company's guidance for the upcoming holiday sales quarter may further affect the price target of the stock.