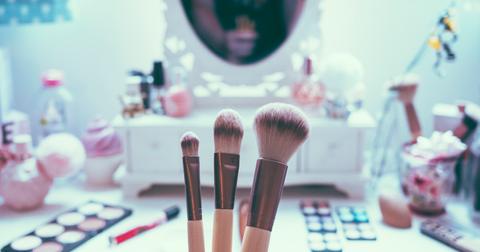 Why Ulta Beauty Stock Has Fallen 33% in Nine Days
By Amit Singh

Updated
Ulta Beauty (ULTA) stock has fallen 33% in nine trading days.
The company lowered its guidance because of slow makeup sales, weighing on its stock.
Ulta's growth could decelerate in the near term.
In the last nine trading days, Ulta Beauty beauty stock has fallen 33%. The company's second-quarter results, released August 29, were weaker than expected, and the company lowered its guidance. Ulta missed analysts' sales and earnings estimates and warned of its makeup sales deteriorating.
Weak makeup sales in North America are affecting many beauty and skincare product manufacturers' and retailers' top lines. In the last two quarters, Ulta's top line has grown by a double-digit percentage but has missed Wall Street's estimates due to makeup sales moderating.
Article continues below advertisement
In comparison, Estée Lauder (EL) has beaten analysts' revenue estimates over the past several quarters. However, the tough retail environment in North America is also affecting its performance. Meanwhile, L'Oréal's half-year North American comps were flat. The company stated that weakness in its makeup category offset growth in skincare and fragrances.
Ulta stock has erased its gains and was down about 7.6% year-to-date as of yesterday. Meanwhile, Estée Lauder and Coty stock have grown 51.6% and 61.3% this year.
Why is Ulta Beauty stock underperforming?
Growth has shifted from cosmetics to skincare products, posing a challenge for Ulta Beauty. In the second quarter, the company derived most (47%) of its revenue from cosmetics. Meanwhile, skincare, bath, and fragrance revenue comprised 22% of its total sales.
The softened growth in makeup has pressured Ulta to shift its focus to skincare products. However, skincare still forms a much smaller part of its total revenue than cosmetics.
In comparison, skincare is Estée Lauder's biggest revenue contributor, contributing about 44% of its total revenue in fiscal 2019. Given the growth in skincare, Estée Lauder expects its North American business to stabilize, and for its revenue to rise 7%–8% in fiscal 2020.
Article continues below advertisement
Analysts changed stance on Ulta Beauty stock
Ulta Beauty's underperformance and guidance cut weighed on its stock. Moreover, several analysts downgraded ULTA stock and significantly reduced its target price. This month, 12 analysts suggest "buy" and ten suggest "hold," compared with 18 and five, respectively, in August. Here's how analysts reacted to Ulta's second-quarter performance and outlook:
Citigroup downgraded ULTA stock to "neutral" from "buy" and lowered its target price to $300 from $390.
Baird reduced its target price to $315 from $395.
Morgan Stanley downgraded ULTA stock to "equal-weight."
UBS cut its target price by about 18% to $300.
Stifel lowered its target price to $250 from $315.
Guggenheim reduced it to $325 from $375.
Telsey Advisory lowered it to $330 from $375.
Credit Suisse lowered it to $286 from $380.
Jefferies reduced it to $310 from $370.
JPMorgan Chase lowered it to $317 from $395.
Cowen lowered it to $313 from $375.
Oppenheimer lowered it to $310 from $390.
Evercore ISI reduced it to $375 from $460.
Outlook
We believe the lower sales and earnings growth expectations for Ulta Beauty could limit its stock, at least in the near term. Although Ulta's top line rose by a double-digit percentage in this year's first half, Wall Street expects the company's sales and earnings growth to decelerate in the back half.
On average, analysts expect the company's top line to grow by a high-single-digit percentage. Ulta now expects its revenue to grow 9%–12% in fiscal 2019. The company had previously guided for low double-digit percentage growth.
Analysts expect Ulta's bottom line to fall year-over-year in the third quarter, and Ulta has lowered its full-year EPS outlook. It now expects adjusted EPS of $11.86–$12.06, down from $12.83–$13.03.