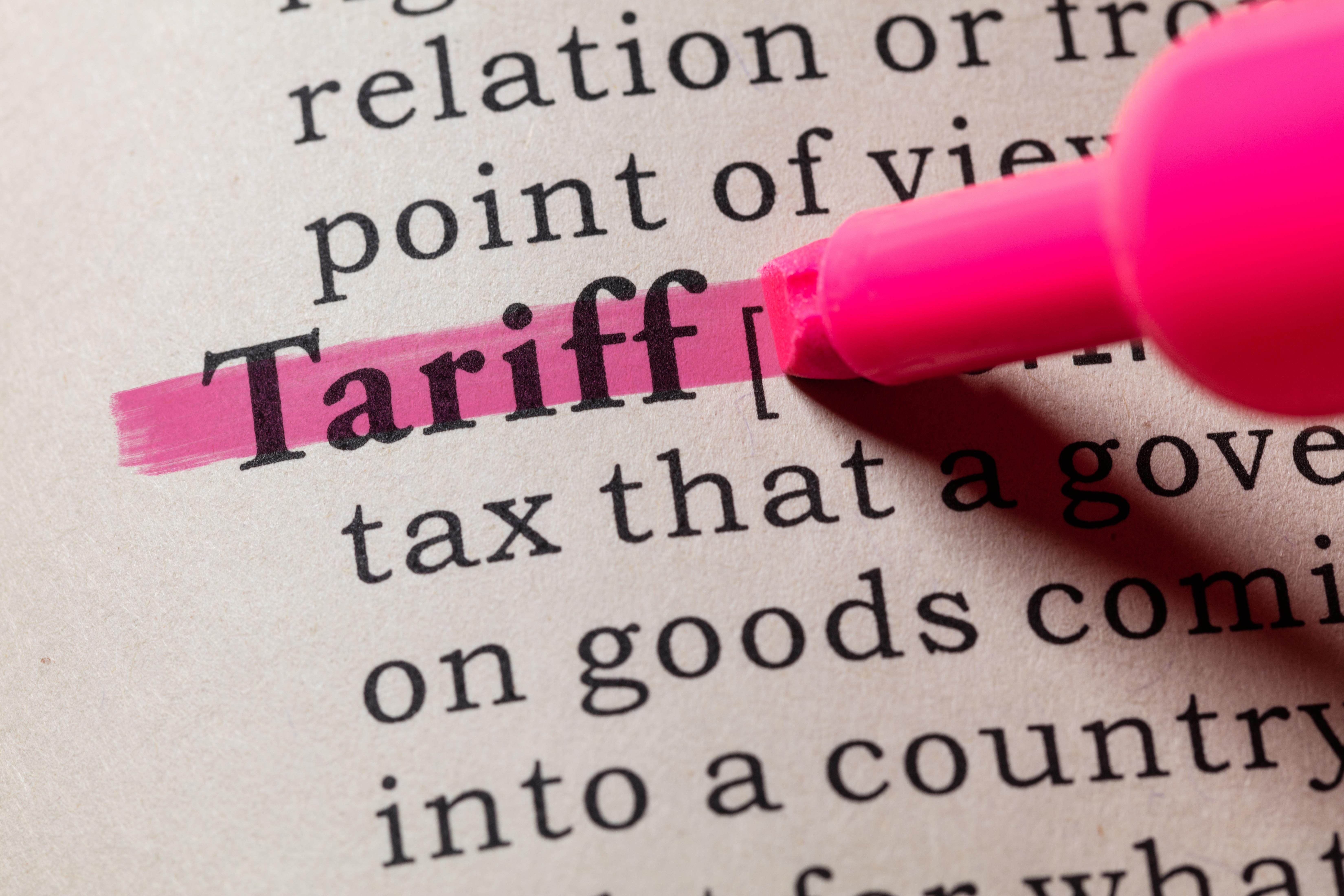 Retail Stocks Crash as Trump Announces More Tariffs
By Sirisha Bhogaraju

Aug. 2 2019, Updated 9:17 a.m. ET
Major retail stocks sank yesterday after Donald Trump tweeted that the US would impose a 10% tariff on $300 billion in Chinese imports, effective September 1. The tariffed Chinese imports are to include apparel, footwear, and electronics.
Following the news, many retail stocks fell, dragging down the SPDR S&P Retail ETF (XRT) by 3.2%. Consumer electronics retailer Best Buy (BBY) fell 10.8% yesterday, while department store stocks Nordstrom (JWN), Kohl's, Macy's, and JCPenney (JCP) fell 6.9%, 7.8%, 6.7%, and 9.0%, respectively.
Article continues below advertisement
Footwear and apparel stocks also fell drastically. Abercrombie and Fitch (ANF), American Eagle, Under Armour, and Nike (NKE) fell 11.2%, 7.9%, 6.5%, and 3.4%. Foot Locker, Ralph Lauren, L Brands, GAP, and PVH fell 4.2%, 5.4%, 6.3%, 7.9%, and 6.9%, respectively. Trump's tweet comes after this week's US-China meeting in Shanghai.
Retail sector under pressure
Over the past few months, several retailers have expressed concern about the impact additional tariffs could have on their business. In June, JCPenney addressed a letter to the US Trade Representative. The company indicated that additional tariffs would hurt consumers, especially women. JCPenney and many other retailers are struggling in the changing retail environment, where online players are gaining market share.
Article continues below advertisement
On August 1, the American Apparel and Footwear Association expressed disappointment over the new tariffs. The tariffs are expected to be a major burden for US consumers, given their reliance on apparel and footwear imports from China. Last year, 42% and 69% of apparel and footwear sold in the US was imported from China. The Footwear Distributors and Retailers of America echoed that dismay yesterday over the new tariffs. Footwear imported from China is already subject to over 67% duties. In May, Nike, Adidas, and several other footwear makers urged Trump to reconsider additional tariffs.
Broader markets decline
After yesterday's tariff announcement, the S&P 500, Dow Jones, and Nasdaq Composite fell 0.9%, 1.0%, and 0.8%, respectively. This year, these indexes have risen 17.8%, 14.0%, and 22.2%. US markets and the retail sector could suffer more if the US-China trade war escalates, especially if China retaliates.