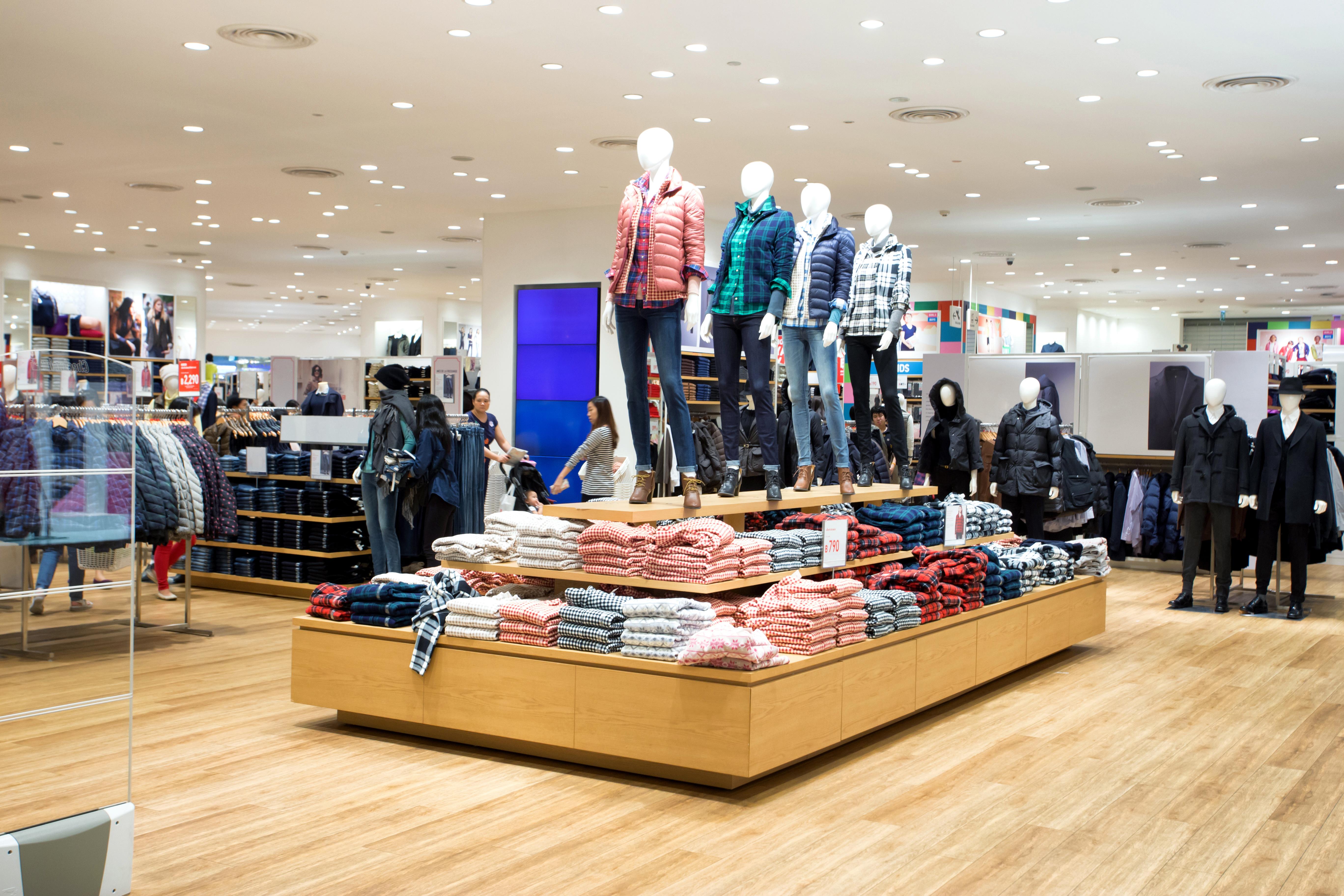 JCPenney Earnings: Dismal Sales but Narrower Losses
By Sirisha Bhogaraju

Aug. 15 2019, Published 3:05 p.m. ET
JCPenney (JCP) stock rose 14% in today's pre-market hours and was up 3.4% as of 2:19 PM ET. The mid-tier department store chain reported its earnings results for the second quarter of fiscal 2019 today. It continued to disappoint with poor sales, but investors reacted positively to lower-than-expected losses. JCPenney's adjusted loss per share came in at $0.18 in Q2, compared to analysts' expectation for an adjusted loss per share of $0.31. Losses narrowed compared to an adjusted loss per share of $0.38 in Q2 of fiscal 2018.
Article continues below advertisement
However, JCPenney's net sales fell 9.2 % to $2.51 billion in Q2. Same-store sales fell 9.0%. Excluding the impact of its exit from the major appliance and in-store furniture categories, the company's same-store sales fell 6.0%. JCPenney exited these categories to focus on more profitable merchandise, like women's apparel.
JCPenney's revenue (including net sales plus credit income) declined 7.4% to $2.62 billion. Analysts expected revenue of $2.69 billion. Meanwhile, Macy's (M) reported a 0.5% decline in its second-quarter net sales on August 14. Macy's same-store sales grew 0.3% on an owned-plus-licensed basis. The decline in JCPenney's Q2 revenue was worse than the 4.3% fall in the Q1 revenue.
Margins in the second quarter
JCPenney's gross margin improved 310 basis points to 36.8% in Q2. Lower markdowns, an improved shrink rate, and higher store and online selling margins drove the improvement. Plus, the exit of the lower-margin major appliance and in-store furniture businesses enhanced the Q2 gross margin.
An improved gross margin, lower store controllable expenses, and reduced advertising spending helped improve JCPenney's operating margin to 0.7% in Q2 of fiscal 2019, compared to -1.3% in Q2 of fiscal 2018.
Article continues below advertisement
JCPenney's guidance
JCPenney didn't provide any sales and earnings guidance for fiscal 2019 when it reported its Q1 results in May. Today, the company stated that it expects same-store sales to decline 7.0%–8.0% in fiscal 2019. JCPenney expects a decrease of 150–200 basis points in its cost of goods sold as a percentage of sales. It forecasts fiscal 2019 adjusted EBITDA between $440 million and $475 million.
JCPenney also announced a partnership with thredUP to offer secondhand women's clothing and handbags at 30 JCPenney stores. Yesterday, Macy's also disclosed that it's working with thredUP to offer secondhand merchandise at 40 Macy's stores.
On a year-to-date basis, JCPenney stock declined 45.2% as of August 14. Persistent weakness in the company's operational performance has kept investors worried. Macy's, Nordstrom, and Kohl's stocks were down 43.6%, 44.2%, and 32.0%, respectively, as of yesterday. Department stores are struggling to fight intense competition from online retailers and off-price players. Plus, higher tariffs are expected to make matters worse.
Last week, JCPenney disclosed a notification from the New York Stock Exchange about not complying with NYSE's continued listing criteria. As per NYSE criteria, JCPenney would have to maintain an average closing share price of at least $1 for 30 consecutive trading days.