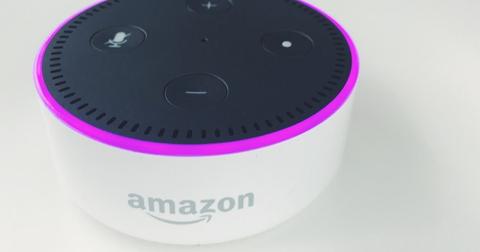 What's behind Amazon's Whole Foods Price Cuts?
By Ruchi Gupta

Updated
Prime members slow to embrace Whole Foods shopping
Amazon (AMZN) cut prices on hundreds of items at Whole Foods stores this month. Prices fell an average of 20%. Since Amazon took hold of Whole Foods in August 2017, it has lowered prices on a range of items several times.
Why does Amazon want to lower prices at Whole Foods stores? As a Wolfe Research survey cited by the Wall Street Journal highlights, Amazon is struggling to convince its best customers to shop at Whole Foods stores. The survey shows that just 11% of Amazon members shop at Whole Foods frequently, which is significantly lower than the 65% of Prime members who shop on Amazon's native marketplace frequently.
Article continues below advertisement
Undoing Whole Foods' high-cost reputation
On Amazon's marketplace, Prime members and other shoppers have come to expect low prices on their favorite products. However, the same cannot be said of Whole Foods, which earned the "whole paycheck" nickname in reference to its generally expensive organic food items. Therefore, Amazon is likely cutting prices at Whole Foods to undo the organic retailer's reputation for high prices to lure more Prime members to shop there.
Prime members are Amazon's best customers, as they spend more than twice as much as regular customers on Amazon. In addition, Prime members pay a $119 annual fee for their perks, which include free shipping.
Amazon's revenue rose 20%
Amazon generated revenue of $72.4 billion in the fourth quarter, which ended in December, including $4.0 billion coming from the Prime membership subscription. Amazon's revenue rose 20% YoY in the December quarter. Shopify (SHOP), Etsy (ETSY), and Alibaba (BABA) recorded revenue growth of 54.3%, 46.8%, and 41% YoY in the December quarter, respectively. Revenue rose 6.0% YoY for eBay (EBAY) in the December quarter.