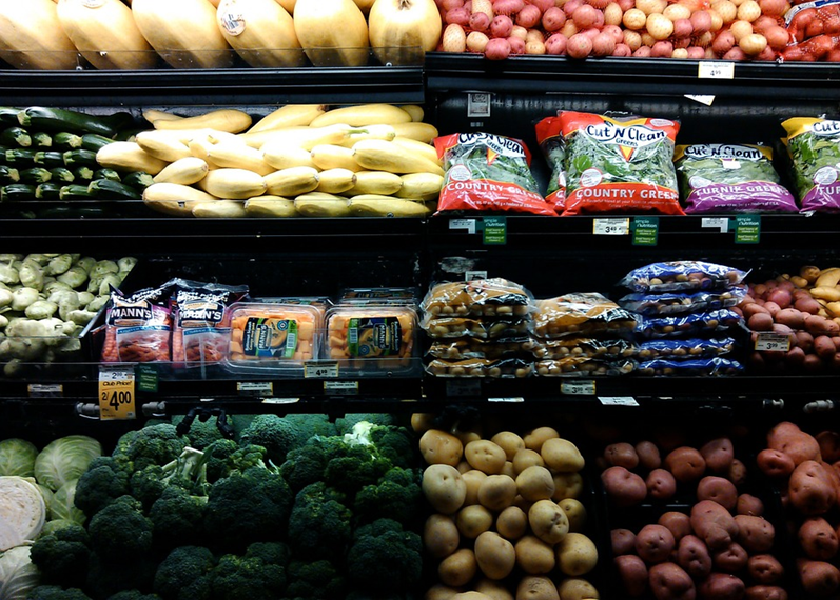 Amazon Cuts Whole Foods' Prices amid Intense Competition
By Sophia Nicholson

Apr. 2 2019, Updated 2:15 p.m. ET
Amazon slashes Whole Foods prices
Amazon (AMZN) has again slashed its prices at Whole Foods Market as an effort to tackle Whole Foods' reputation for being pricey and intense competition from peers. The recent price cut will apply to over 500 items including produce and meat, according to a Wall Street Journal report, and will help customers to save around 20% on the priced items, starting on April 3. Amazon also trimmed the specialty organic grocer's prices when it acquired Whole Foods in 2017. Then in May 2018 too, Amazon reduced Whole Foods prices and offered special discounts to Prime customers. However, in February 2019, Whole Foods raised prices on selected consumer products due to higher transport and ingredient costs.
In addition to price cuts, Amazon announced almost double the number of exclusive and unique weekly deals, whereby Prime members can enjoy deeper discounts. Whole Foods is likely to roll out more than 300 Prime member deals on popular seasonal items over the next few months.
WAKE UP WITH BAGELS & STOX, OUR NEW EMAIL THAT ENTERTAINS AND INFORMS YOU BEFORE THE DAY STARTS. SIGN UP HERE!
Article continues below advertisement
Competition from peers
The move comes as Amazon deals with stiff competition from peer grocers including Walmart (WMT), Costco (COST), and Target (TGT), and was criticized for Whole Foods' reputation for high prices. Stocks of Amazon's rival grocers like Sprouts Farmers Market (SFM) and Kroger (KR) slipped on the news but recovered at the end of the day on April 1. While Amazon rose 1.9% on Monday, Sprouts Farmers increased 0.6%, but Kroger fell 0.5% on Monday.
Market cap
Currently, online e-commerce retailer Amazon has reached the third position in terms of market capitalization, which was $891.14 billion on April 1. Tech giant Microsoft (MSFT) is now the most valuable public company with a market cap of $913.15 billion, followed by Apple with a market cap of $901.75 billion. Alphabet (GOOGL), Facebook (FB), and Netflix (NFLX) have market caps of $832.24 billion, $481.47 billion, and $160.21 billion, respectively, in the same period.