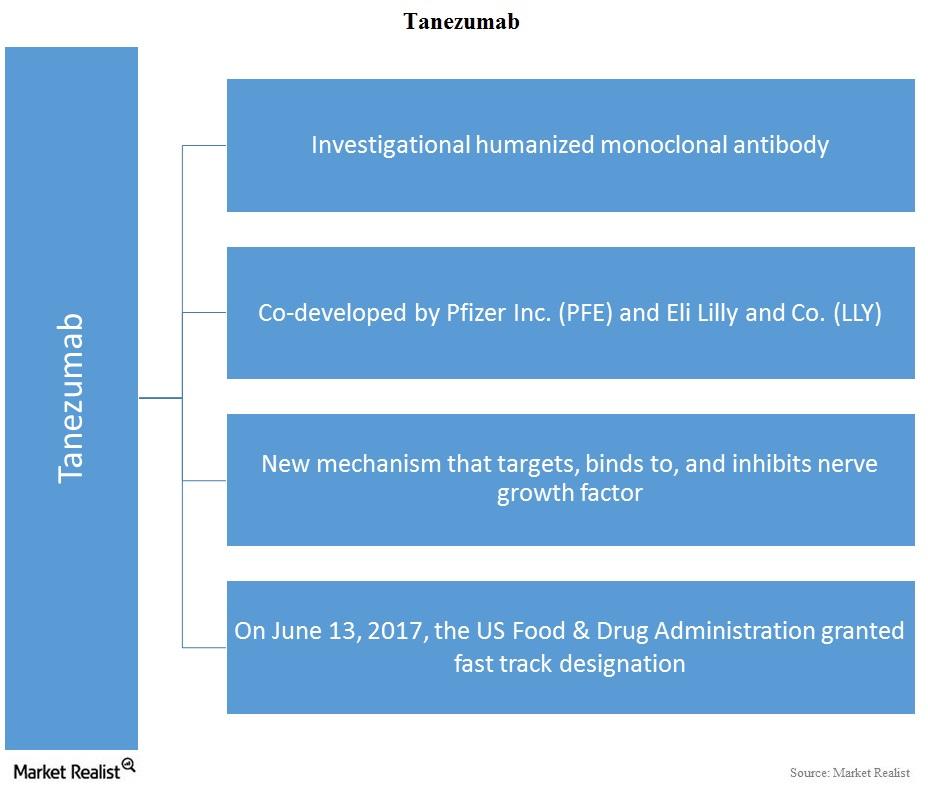 Tanezumab Receives FDA Fast Track Designation
Tanezumab
Both Pfizer and Eli Lilly announced in their press releases that on June 13, 2017, the FDA (U.S. Food & Drug Administration) has granted fast track designation to tanezumab for the treatment of chronic pain associated with osteoarthritis and chronic low back pain.
Article continues below advertisement
Details about tanezumab
Tanezumab is a humanized monoclonal antibody that works by a different mechanism than conventional treatments that use opioids and analgesics. It targets, binds to, and inhibits the nerve growth factor. In the event of injury or inflammation, the nerve growth factor, which increases in the body, is inhibited by tanezumab, thereby stopping signals from the muscles and organs from reaching the spinal cord and brain.
Since the mechanism is different than conventional treatments, the FDA has granted the drug fast track designation based on results obtained from the global Phase III study that evaluated tanezumab for the treatment of chronic pain associated with osteoarthritis and low back pain.
Details about the clinical study
The companies are conducting six Phase III studies to evaluate the use of tanezumab in nearly 7,000 patients with osteoarthritis, chronic lower back pain, and cancer pain, who have not experienced any pain relief with the currently available therapies or cannot tolerate the currently available drugs for pain management. The detailed results from these studies are expected to be released in 2018. If tanezumab is approved, it will be a one-of-its-class drug for the new class of non-opioid chronic pain medicines.
To invest in Pfizer and divest the risk, you can consider the Fidelity MSCI Health Care ETF (FHLC), which holds 6.7% of its total assets in Pfizer. FHLC also holds 3.0% in Celgene (CELG), 2.9% in Biogen (BIIB), and 4.6% in Gilead Sciences (GILD).