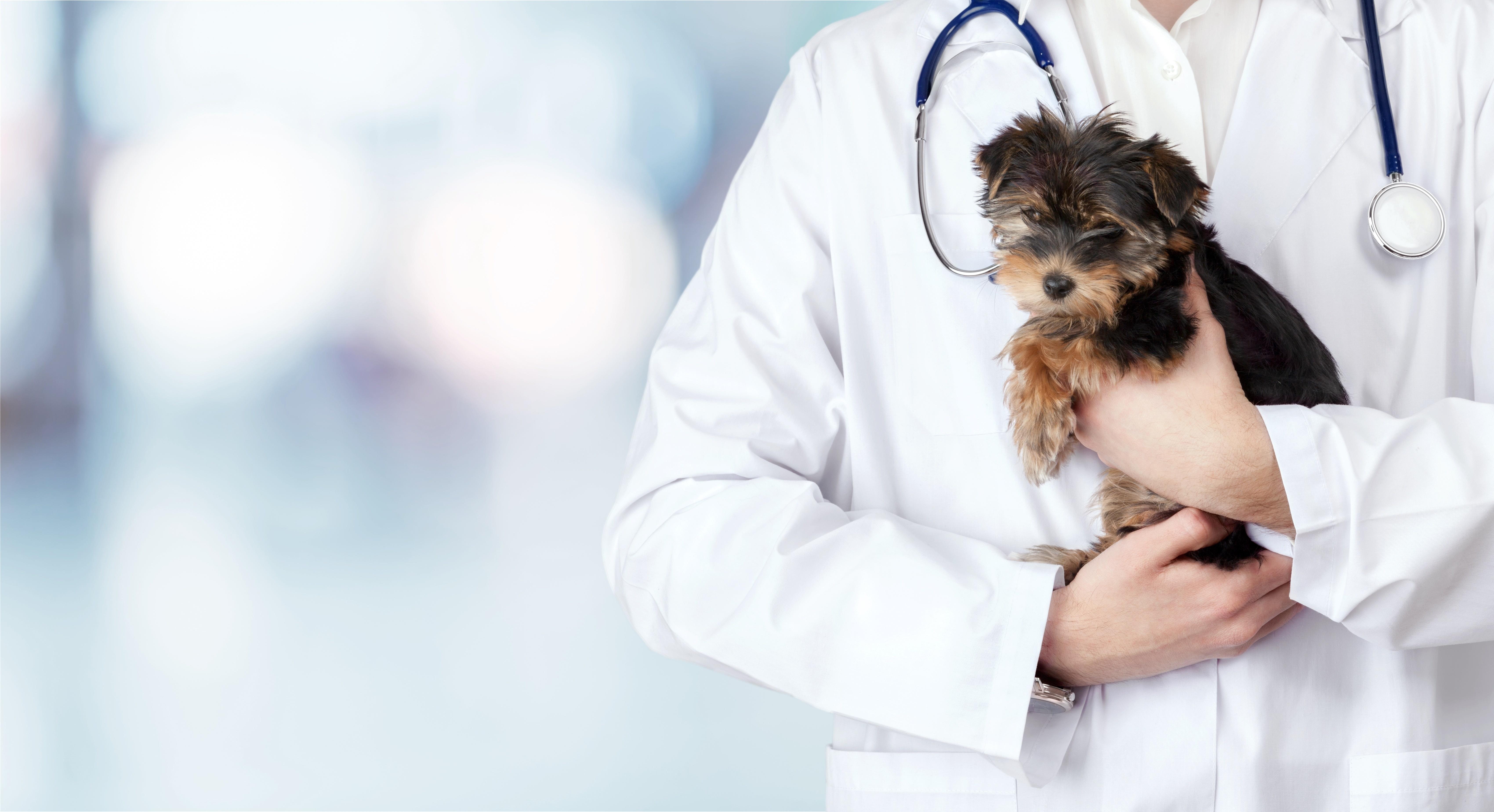 The Pet Cannabis Industry Is a Lucrative Opportunity
On December 11, as reported by AP News, New Mexico delayed the hearing of a petition for including sick pets in the state's medical marijuana program. The medical cannabis advisory board will not be able to discuss the proposal on December 17, since a quorum was not met. The petition seeks to authorize medical marijuana for dogs with epilepsy. No state has currently approved medical marijuana for pets. However, as reported by Chicago Tribune, New York and California may be considering allowing medical cannabis for pets.
Article continues below advertisement
Article continues below advertisement
Spending on pet care is gradually rising in the US
As reported by CNBC, Nielsen estimated Americans spent $33 billion on pet food and treats last year. Packaged Facts has estimated pet treat sales in the US will reach $6.7 billion in 2019, marking a YoY (year-over-year) rise of 31%. The research company also expects the US pet treat market to grow 2.8% compounded annually up until 2023.
According to the American Pets Products Association (or APPA), US spending on the pet industry was around $72.56 billion in 2018. Of this amount, food and supplies/OTC (over-the-counter) medicine sales comprised $30.32 billion and $16.01 billion, respectively. Veterinary care spending was $18.11 billion. Spending on live animal purchases and other services was $2.01 billion and $6.11 billion, respectively. APPA expects US spending to increase to $75.38 billion this year, where spending on food, vet care, and supplies/OTC medicine will account for $31.68 billion, $18.98 billion, and $16.44 billion, respectively. APPA also estimates 2019 spending on live animal purchases and other services will be $1.97 billion and $6.31 billion, respectively.
Pets are emerging as a lucrative opportunity for the cannabis industry
As reported by dvm360, Packaged Facts reported 39% of dog owners and 34% of cat owners from a 2019 survey were interested in using CBD for pets. The survey also demonstrated that 29% of both dog and cat owners were keen on CBD pet supplements. Furthermore, 11% of dog owners and 8% of cat owners had already given CBD or hemp-based treats to their pets. These numbers indicate a significant interest in giving CBD-based products to pets.
As reported by CNBC, Brightfield Group estimated US CBD pet product sales jumped significantly YoY in 2018, to $32.0 million from $8.0 million. The research company now expects this market to grow 151% compounded annually from 2018 to $1.16 billion in 2022.
Article continues below advertisement
Charlotte's Web reports robust uptake of its canine-focused CBD-based products
In February 2017, Charlotte's Web Holdings (CWEB) (CWBHF) launched its CW Paws line of canine products. In May 2019, the company expanded its canine-focused product line by launching 12 new SKUs (stock-keeping units). Charlotte's Web introduced hemp-extract infused chews, flavored and unflavored oils, and a topical balm in the US hemp-derived CBD market. The company has designed the chew formulations to target cognition and hip and joint health and to calm canines.
In the third quarter, Charlotte's Web Holdings reported a 57% YoY increase in its sales of CBD-infused pet products. The company's recently launched SKUs saw robust uptake in the independent retail channel. The company also added two distributors for its pet business, thereby expanding its potential retail distribution location count by 5,000.
Charlotte's Web Holdings has identified seasonal patterns in the sales of its CBD pet products. The company said July had the highest sales of these products. This increase is mainly attributable to the July 4 fireworks, which can make pets anxious and stressed. The company aims to leverage such consumer insights to further boost its pet product sales.
Article continues below advertisement
Article continues below advertisement
True Leaf Medicine is a prominent player in cannabis-based pet products
In the second quarter of fiscal 2020, True Leaf Medicine (TRLFF) reported sales of 706,752 Canadian dollars for its pet division. This figure represents 70% sequential growth and 24% YoY growth. The company launched its CBD supplements for canines at SuperZoo 2019. These products are now available in retail stores across multiple jurisdictions in the US.
Grand View Research expects the global pet care market to grow 4.9% compounded annually from $131.70 billion in 2016 to $202.6 billion in 2025. Based on this data, True Leaf estimates the global pet care market will be worth $184 billion in 2023. The company has estimated the SAM (serviceable available market) in the global pet product segment to be worth $30 billion. Finally, the company has projected its serviceable obtainable market opportunity to be 1% of the SAM, or worth more than $300 million. True Leaf has a presence across all areas of the pet care market, including nutrition and care, diagnostics, opportunistic CBD products, and animal health-focused cannabis products.
According to True Leaf's investor presentation, True Leaf Medicine currently offers pet products in 3,500 stores around the world, with a presence in the US, Canada, and 17 European markets. True Leaf Medicine plans to offer products in 10,000 specialty pet stores in North America and another 10,000 in Europe. It has also planned to offer products in 2,000 multistore pet shops and 2,500 Petco and PetSmart stores. True Life Medicine aims to add almost 55,000 retail store locations by leveraging new channels, including more than 20,000 veterinary clinics and more than 35,000 food, drug, and mass stores.