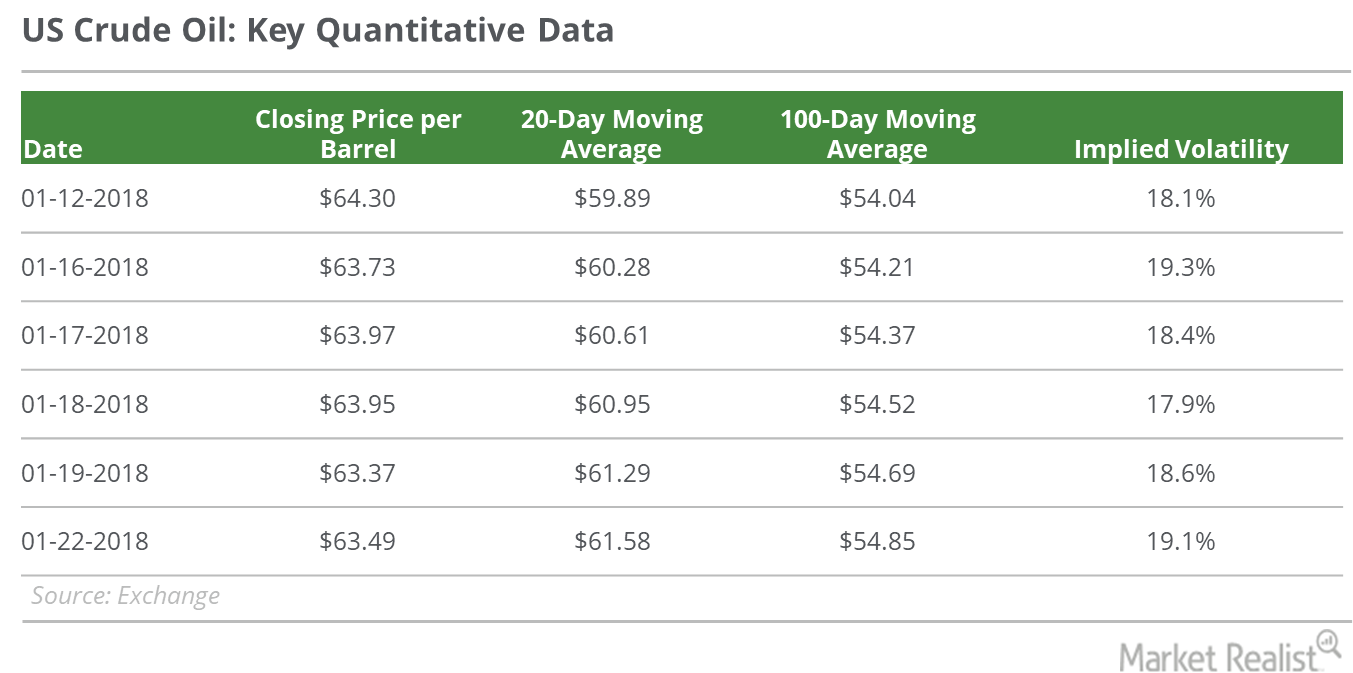 Why Oil Prices Could Increase More
US crude oil
However, rising US oil production and oil exports could be a concern for OPEC's production cut deal. We'll discuss these factors in Part 2 and Part 4, respectively. In Part 3, we'll discuss the level of oil inventories for the week ending January 19, 2018, which could support oil prices.
On January 12–22, 2018, broader equity indexes like the S&P 500 (SPY) and the Dow Jones Industrial Average Index (DIA) rose 1.7% and 1.6%, respectively. A fall of 1% in US crude oil futures during this period will concern the energy constituents of these equity indexes.
Article continues below advertisement
Moving averages
On January 22, 2018, US crude oil active futures were 3.1%, 7.8%, 15.8%, and 23.7% above their 20-day, 50-day, 100-day, and 200-day moving averages, respectively. US crude oil's 50-day moving average was 14.7% above the 200-day moving average—a bullish sign for oil prices.