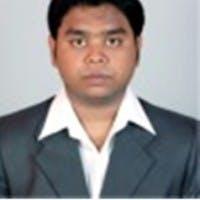 Rabindra Samanta
I have been working at Market Realist since August 2015. My primary area of expertise includes qualitative and quantitative analysis of crude oil and the natural gas market. This focus also includes tracking macroeconomic indicators. But, later into my career, I also started covering global markets, hedge fund manager commentary, and other macro developments. 
I completed the PGDBM degree in 2014. Prior to Market Realist, I worked with one of India's largest brokerage house, Kotak Securities. My primary responsibilities include market analysis, portfolio advisory, and investor presentations.
After my graduate degree, I worked as an Associate at Vedanta Resources CPP (captive power plant) and IPP (Independent Power plant) project at Jharsuguda Odisha.
Disclosure: I am in full compliance with all ethics and other policies for Market Realist research analysts. I am not invested in securities that I cover on Market Realist.
More From Rabindra Samanta