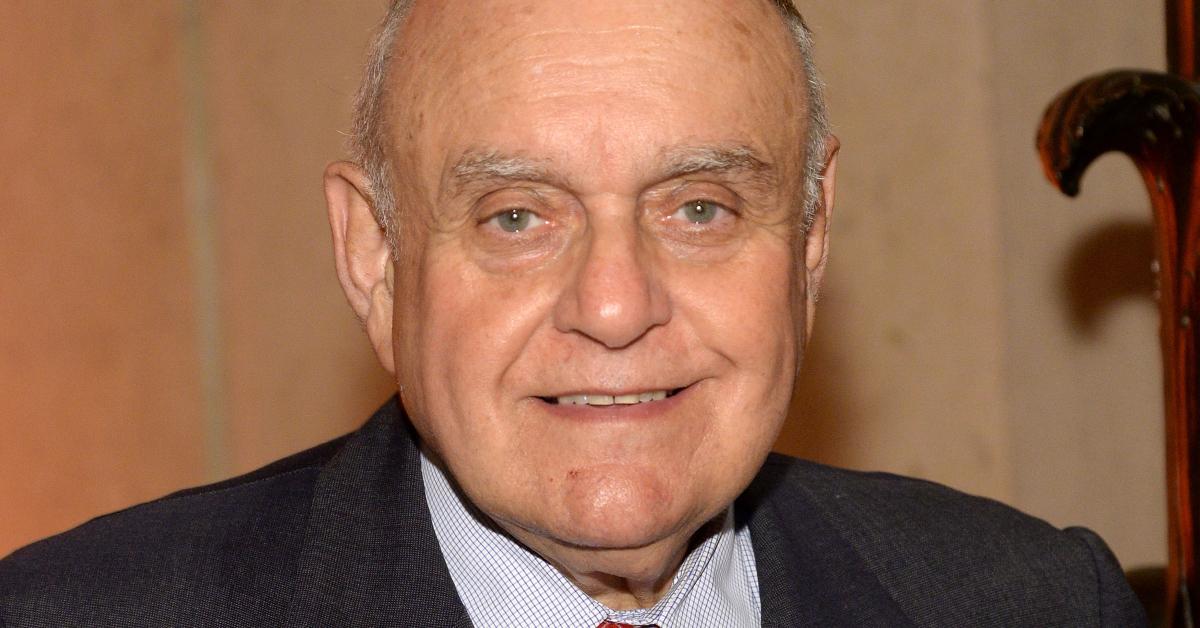 What Are Leon Cooperman's Top Holdings?
By Rabindra Samanta

Nov. 24 2020, Updated 7:14 a.m. ET
Billionaire investor and CEO and chairman of Omega Advisors Leon Cooperman has filed his Q3 2020 Form 13F with the SEC. Investors follow 13F filings closely to get insights into what leading fund managers are buying and selling. What are Cooperman's top holdings and what did he buy and sell in the third quarter?
Article continues below advertisement
In November 2020, Cooperman revealed that he voted for Democratic candidate Joe Biden in the presidential election. Until late August, he said he was undecided. In 2019, Cooperman made headlines for criticizing Elizabeth Warren's proposed economic policies. On Fast Money Halftime Report on CNBC, the billionaire hedge fund manager opined that Warren's wealth tax "is probably unconstitutional." Cooperman commented that a 25 percent fall in the stock market could be possible if Warren sits in the White House. On September 19, 2019, he said during the Delivering Alpha Conference that "they won't open the stock market if Elizabeth Warren is the next president."
Article continues below advertisement
Leon Cooperman on national debt
Cooperman is apprehensive of the U.S.'s federal debt. On multiple occasions, he has spoken on the risks of the debt, which is growing faster than the national GDP.
Article continues below advertisement
Cooperman isn't alone. Berkshire Hathaway chairman Warren Buffett, a net seller of stocks in the first and second quarters of 2020, also spoke of the repercussions of monetary and fiscal easing. As of November 2020, the U.S. government debt had surpassed $27 trillion dollars and formed almost 130 percent of the GDP.
While government tax receipts have fallen due to the COVID-19 pandemic, the government is spending trillions to revive the economy. And we might soon have a second round of stimulus, which would add to the federal debt. The federal debt poses a problem because it eventually has to be repaid, either by cutting government spending or by increasing taxes.
Article continues below advertisement
Leon Cooperman's portfolio
Cooperman closed his fund and moved his business to a family office in 2018. In the third quarter, Fiserv, Mr. Cooper Group, Alphabet, Cigna, and Trinity Industries were Cooperman's top holdings, constituting 10.4, 10.2, 8.7, 7.1, and 5.8 percent of his portfolio of publicly traded securities, respectively.
Article continues below advertisement
Ashland Global Holdings, Microsoft, Ferro, Amazon, and Athene Holding are among Cooperman's other leading holdings. These stocks constituted 5.6, 5.1, 4.0, 3.6, and 3.3 percent of his portfolio at the end of Q3 2020, respectively. Berkshire Hathaway also has a stake in Amazon, but it wasn't Buffett who bought that stake.
Cooperman's top sells
In the third quarter of 2020, Cooperman's top five sells were Cigna, JPMorgan Chase, Centene, Gray Television, and Parsley Energy. The fund lowered its stakes in these stocks by 4.6, 3.3, 2.9, 1.6, and 1.3 percentage points, respectively. Buffett has also been trimming his stakes in banking stocks. In the third quarter, he sold shares of Wells Fargo, M&T Bank, JPMorgan Chase, and PNC Financial. However, he added Bank of America shares.
Top buys in Q3 2020
In Q3 2020, Cooperman bought a fresh stake in Alphabet, Athene, Vertiv Holdings, Motorola Solutions, MP Materials, Enterprise Product Partners, and Brigham Minerals. These stocks constituted 8.6, 3.3, 1.9, 1.5, 0.8, 0.8, and 0.3 percent of Cooperman's portfolio at the end of the third quarter.