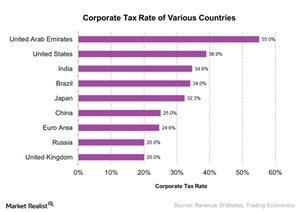 Why Larry Fink Thinks Markets Could See Some Setbacks
Larry Fink's recent interview with CNBC
Article continues below advertisement
Market movement
The US election led to a massive change in the US equity market (SPY) (DIA). After the US election, optimism about the US economy (QQQ) (IWM) and proposed policy reforms played a major role in the equity market. These sentiments mainly drove market movement.
However, in March 2017, the market showed some pullback. President Trump's efforts to replace the Affordable Care Act are failing so far, which has weighed on the index. The delay in policy reform is worrying some investors. Some investment firms are waiting for a change in policy so they can reevaluate their positions accordingly.
Larry Fink's view on the market movement
Fink said, "If we don't have tax reform that we're expecting, if we don't see true deregulation, I think the markets would have some setbacks. You're seeing a slowing down of our economy into the first quarter, we're going to grow probably less than 1.5 percent. Much of it is people are just waiting to see what's going to happen with tax reform and deregulation."
Many market participants are expecting that Trump's proposed tax reform will be a game changer for the economy. President Donald Trump said during his campaign that he would slash the corporate tax rate from 35% to 15%. Lower corporate tax would boost companies' net earnings, which could help businesses expand capabilities, invest in new projects, and ultimately increase shareholder value. Tax reforms could also boost employment in the economy (VFINX) (VOO).
In the next part of this series, we will analyze Larry Fink's view on the US economy.