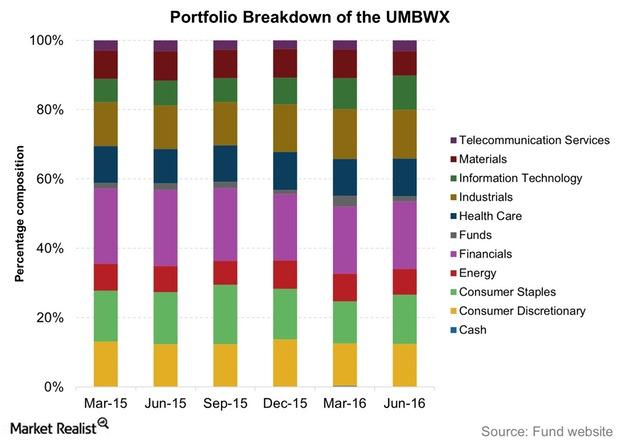 What's the Sector Composition of the Scout International Fund?
Scout International Fund overview
The Scout International Fund invests in established companies that are either headquartered outside the US or whose main business is carried out internationally. Its equity investments can be via common stocks, depositary receipts, preferred stocks, convertible securities, and warrants or other rights.
Fund management adopts a bottom-up approach to stock selection. Fund literature states that it "seeks to invest in securities of seasoned companies that are known for the quality and acceptance of their products or services." Apart from bottom-up analysis, fund managers also look at geopolitical and macroeconomic issues. The fund will not have more than 20% of its assets invested in emerging markets. Fund managers intend to invest in a security for the long term.
Article continues below advertisement
Portfolio changes in the Scout International Fund
Financials is the single largest sector and accounts for close to a fifth of the UMBWX's assets. Industrials and consumer staples are tied for the second-largest sectors. Consumer discretionary is in the fourth position. The fund is not invested in the utilities sector. This sector last formed part of the fund in 3Q13.
Compared to the MSCI EAFE Index, the UMBWX is overweight in information technology, energy, consumer staples, and industrials sectors while being underweight in health care, financials, and telecom services sectors. European stocks make up over half of the fund's assets with Asia-Pacific forming over 30% of the portfolio.
A look back at quarterly portfolios for the last three years until June 2016 shows that there has not been a sharp change in sectoral allocation. For the most part, nearly all sectors have seen their weights remain in a 2% band of their average exposure in the previous period. The information technology and the energy sectors are the exceptions to this. Exposure to both these sectors has noticeably increased over the period.
How has the Scout International Fund (UMBWX) fared in YTD 2016? Let's look at that in the next article.