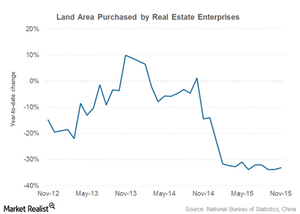 Will the Chinese Slowdown Continue to Haunt Steelmakers in 2016?
By Mohit Oberoi, CFA

Jan. 14 2016, Updated 8:05 p.m. ET
Chinese slowdown
In the second part of this series, we saw that China's December manufacturing PMI (purchasing managers' index) missed analysts' expectations. The new year started on the same negative note that has been driving the global equity markets in 2015—China's slowdown. The US steel industry bore the brunt of China's slowdown in 2015. Steelmakers including United States Steel Corporation (X), AK Steel Holding Corporation (AKS), Nucor Corporation (NUE), and Commercial Metals Company (CMC) have seen their fortunes nose-dive as China (FXI) continues to export its excess steel production. In this part of the series, we'll explore how the Chinese economy could play out in 2016.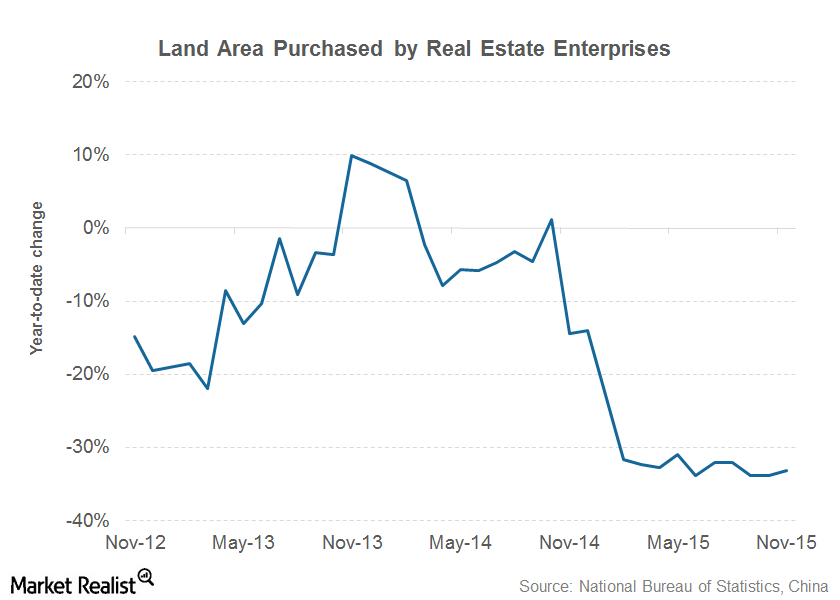 Article continues below advertisement
Could 2016 be any better?
In 2015, the Chinese economy is expected to have grown by its slowest pace in almost 25 years. The economic growth outlook for 2016 looks no better, and economic activity is set to cool off further. Although some Chinese economic indicators did improve in the second half of 2015, they were largely ignored by the markets.
China's real estate indicators started to improve in the middle of 2015. China's building sales rose on a YoY (year-over-year) basis in each month between April and November last year. However, in the first 11 months of fiscal 2015, Chinese real estate development enterprises purchased 33.1% less land for future construction, as compared to the corresponding period in the previous year. You can see the falling trend in land purchased by Chinese real estate development enterprises in the graph above.
Chinese steel demand
It's important to note that steel demand depends on the actual construction activity rather than the building sales. The higher building sales are likely coming from the huge inventory buildup of Chinese real estate enterprises. It's the Chinese construction activity that needs to improve to support steel demand. However, there appears to be no relief in site for China's construction sector in 2016. Fewer land purchases in 2015 should negatively affect Chinese construction activity in 2016, as well. This would negatively impact China's steel demand.
The question is what China can do this year to curb the slowdown in its economy. We'll discuss the possibilities in the next part of this series.