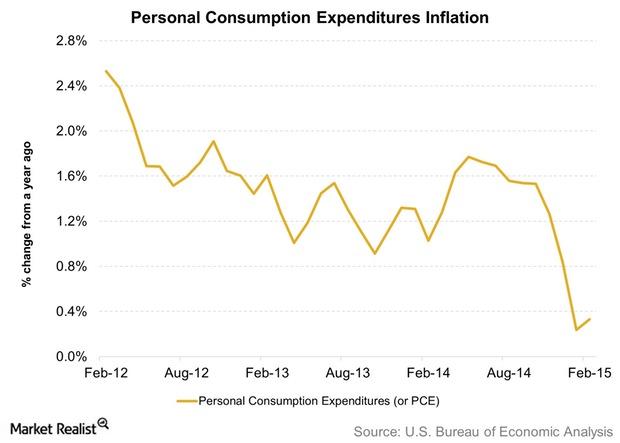 Low February Inflation Keeps Rate Hike at Bay
By David Ashworth

Apr. 10 2015, Published 1:07 p.m. ET
The goal of stable prices
Economic output is an important indicator used by policymakers to assess the health of an economy before making policy moves. Yet, the FOMC (Federal Open Market Committee) doesn't have explicit goals on economic growth. Economic growth is beyond its purview. It does have an explicit goal on inflation, though. Price stability, which refers to keeping the rise in prices, or inflation, in check, is one part of the FOMC's dual mandate.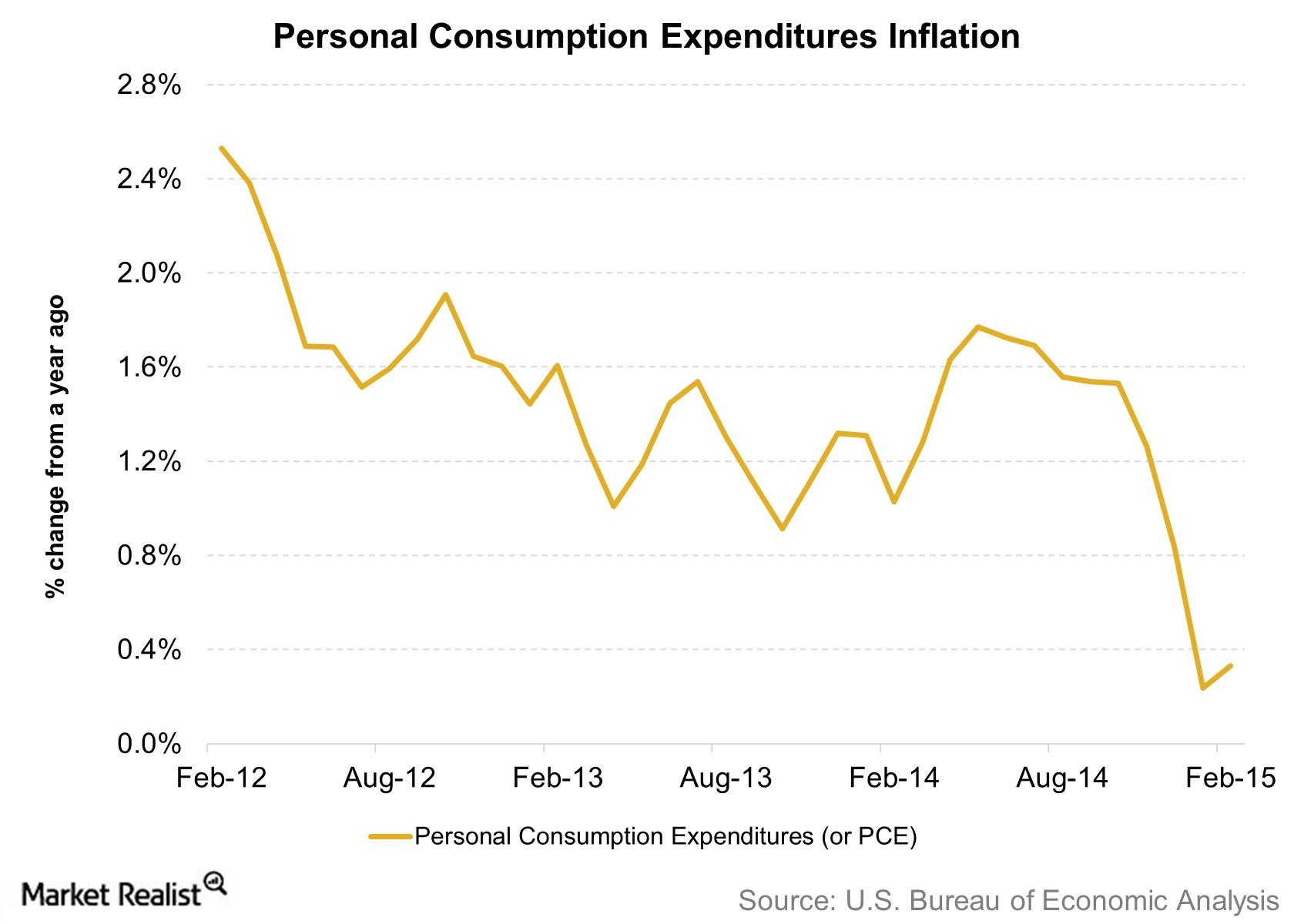 Article continues below advertisement
When the Federal Reserve talks about inflation, it's referring to the price index for personal consumption expenditures, or PCE. According to the central bank, this indicator is the "most consistent over the longer run with the US Federal Reserve's statutory mandate." Policymakers are mandated to aim for a 2% annual growth rate in PCE over the long term.
Single-handedly delaying the rate hike?
The subdued PCE price index is nearly single-handedly keeping a rate hike at bay. Though economic growth is experiencing hiccups and labor market metrics aren't perfect, both are still good enough to indicate readiness for liftoff.
Inflation, however, is the only indicator with an explicit numerical mandate, and it's way offtrack as of now.
PCE price index reading
The PCE price index rose by 0.3% in February year-over-year, and by 0.2% in January. The PCE price index rose because the index for energy goods and services slowed its fall to a 19.9% rate, compared to 21.2% in January. Though crude oil prices are still down compared to June 2014, an uptick in February helped the United States Oil ETF (USO) and the VanEck Vectors Oil Services ETF (OIH) rise by 11% each from end-of-January-2015 levels.
The cold weather kept many consumers away from department stores like Macy's (M) and Kohl's (KSS). Online sales increased, which helped companies like Amazon (AMZN), but not enough to bump inflation up any further.
Where do policymakers see inflation heading? Let's find out in the next article of our series.