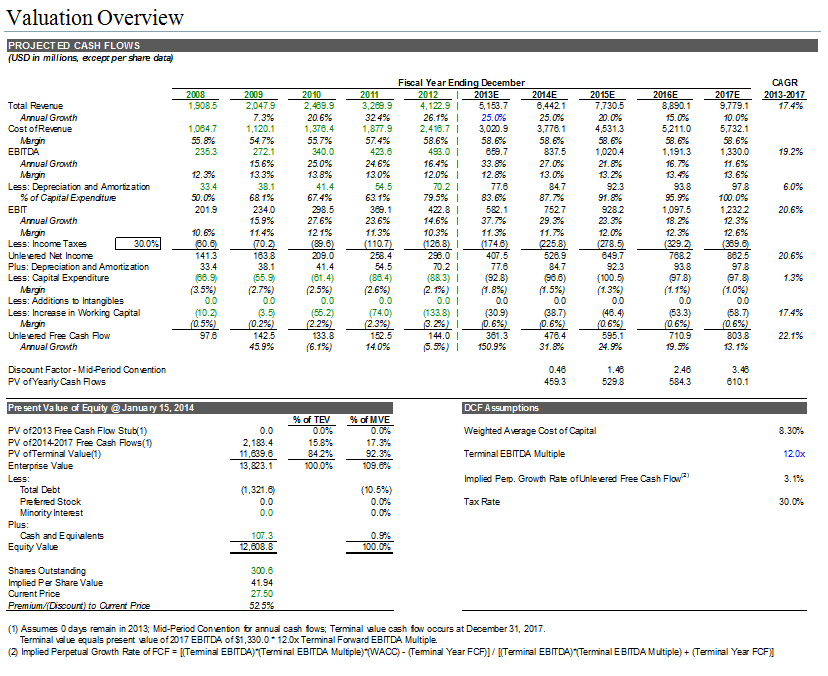 Why investing in LKQ Corporation is a great value opportunity
By Samuel Madden, CFA

Nov. 20 2020, Updated 4:41 p.m. ET
Thesis overview
LKQ Corporation provides replacement parts, components, and systems needed to repair cars and trucks. On January 15, a short-seller announced that LKQ was a good short candidate. Upon this news, the stock has traded off more than 15%. This provides long-term investors with a great value opportunity to invest in a strong cash flow–generating market leader at a significant discount to value.
Article continues below advertisement
LKQ has produced solid returns to shareholders over the last several years through the recession because of its extremely important part of the supply chain and its relative market size and strength. The company is an innovator in its space and has reshaped its industry through its technology-leading inventory management system and its sheer scale of network. The industry it plays in is highly fragmented, with most of the company's competitors being unsophisticated mom-and-pop operations. The company has invested significant capital to develop a network of alternative parts facilities across the U.S. and Canada. The difficulty and time required to obtain proper zoning, as well as dismantling and other environmental permits necessary to operate newly sited recycled product facilities, would make establishing a new network of locations a challenge for a competitor. The company is poised for both organic growth, reaping dividends off of its capital deployment strategy over the last several years, and continued extremely high value-added and accretive tuck-in acquisition strategy (proven over the last several years, with over 150 acquisitions since inception). Since 2007, the company's revenue CAGR is approximately 30%. LKQ's EBITDA has grown from $137 million to approximately $550 million (LTM June 30, 2013), including acquisitions.
The Market Realist Take
LKQ saw its stock price plunge 9% after a report from short-seller Prescience Point Research Group said the auto parts repair service is an "ineffective roll-up" and that it's a "dramatic overvaluation to Aftermarket Auto, Recycling and Industrial Distributors." Prescience also set the target price range of the stock at $10 to $15, with 50% to 70% downside.
In response, LKQ said the Prescience report contained numerous inaccuracies, and that the company disagrees with many of the report's statements, assumptions, and conclusions. Since Prescience Point has warned readers to assume that it or its affiliates hold short positions in LKQ's common stock and that they stand to realize significant gains in the event that LKQ's stock price declines, LKQ noted that this conflict of interest should encourage readers to view the report and its conclusions skeptically.
LKQ further added that its 4Q 2013 results are within the ranges of the 2013 guidance issued on October 31, 2013, except that the company anticipates cash flow provided from operations to exceed guidance.
Article continues below advertisement
LKQ peers include the leading U.S. parts chain AutoZone (AZO), O'Reilly Automotive (ORLY), Genuine Parts Co. (GPC), and Advance Auto Parts (AAP). Auto parts retailers performed well in 2013, as consumers remained cautious amid economic uncertainty. News reports indicated that the average age of cars on the road in the U.S. is about 11.5 years, and this has been one of the growth drivers for auto parts retailers as recession-weary consumers continued using their old cars. Research from Bloomberg indicated that demand for aftermarket parts increased 4.7% year-over-year in November, to the highest level of auto parts spending since at least 1999.
Autozone said in 1Q 2014 that while new car sales have been strong in the past few quarters, traded-in vehicles resold to new owners, who are repairing or enhancing their "new vehicle." Autozone remains bullish on the industry sales growth opportunities on both the Retail and Commercial fronts over the long term. As the vehicle population remains at an all-time high and consumers continue to look for good value while maintaining their vehicles, AutoZone's opportunity to sell to those customers keeps growing.
Article continues below advertisement
AAP said in 3Q 2013 that the overall market continued to face headwinds from a backdrop of limited consumer spending as the consumer appraisal of the economic conditions continues to affect consumer confidence. The company continued to deal with several unfavorable macro factors, as consumers grappled with government policy, healthcare reform, and an uneven economic recovery. The result was that consumers were only performing repairs that were absolutely necessary in order to keep their vehicles on the road. So deferred maintenance remained at record levels. Short-term volatility was evident, as the overall aftermarket growth slowed in the third quarter compared to the second quarter.
Given current market conditions, AAP expects softness in the sales environment to continue in 4Q. The company expects that longer-term industry dynamics will remain favorable as a result of the continued increase in the average age of vehicles and deferred maintenance remaining at record levels.
Recent news reports stated that the U.S. automobile market saw strong sales in 2013. Auto sales rose 8% year-over-year, to 15.6 million units during 2013. This has been considered the best yearly performance since 2007, when 16.1 million units sold. An improving economy along with strong housing and employment data are expected to drive growth going forward.
Although sales in December declined compared to November due to the cold weather, the outlook for 2014 remains positive. In the long term, improving macroeconomic conditions coupled with robust pent-up demand, low auto loan interest rates, and lower gas prices are expected to push U.S. auto sales to pre-recession levels. These trends could work against auto parts retailers, whose businesses flourish in recession-like conditions because consumers forestall new auto purchases and instead repair their old vehicles. However, industry observers believe that since new car purchases rebounded in 2009, there are a number of older vehicles entering the common age and mileage range of increased repair and maintenance needs that will provide business for the aftermarket parts industry.