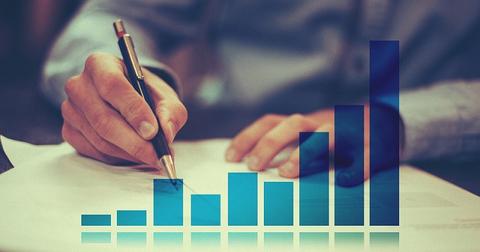 Amazon Stock Hits Record High, Congress Sets Date for Jeff Bezos
By Ruchi Gupta

Updated
Amazon.com (NASDAQ:AMZN) stock looks so irresistible. Jeff Bezos critics have been buying the stock. Also, investors keep pushing the stock to record highs. Amazon stock jumped 5.77% and closed at an all-time high of $3,057 on Monday. Yesterday was the first time that Amazon's share price ever crossed $3,000. The shares have hit new all-time highs multiple times this year since they started rising from their pandemic lows in March.
Amazon stock surges, Jeff Bezos gets richer
Investors flock to alternatives
Amazon stock has advanced this year. Investors learned that the COVID-19 turmoil created a huge business opportunity for the company. More households have started shopping online to observe social distancing and avoid spreading the disease.
The spike in online shopping in the wake of the COVID-19 outbreak has driven sales in Amazon's e-commerce division. Moreover, the COVID-19 pandemic has boosted the uptake of remote working software and video streaming services that run on Amazon's cloud platform. The sales have been soaring in Amazon's cloud division, which also happens to be the company's profit machine.
As Amazon stock continues to hit record peaks, price-conscious investors have been turning to cheaper Amazon stock alternatives. Shares of Amazon's e-commerce rivals eBay (NASDAQ:EBAY), Etsy, and Shopify have risen this year. Amazon's cloud rivals Microsoft (NASDAQ:MSFT) and Google parent Alphabet (NASDAQ:GOOGL) shares have also risen in 2020.