What Happened to MeTV? Don't Panic — Here's How to Watch
Viewers who tune in to TV programs like 'M*A*S*H' or 'The Three Stooges' may be surprised to find that MeTV isn't there. What happened to MeTV?
Viewers who love to tune in to MeTV to watch classic television programs like M*A*S*H, The Waltons, or The Three Stooges may be surprised to turn on their TV and find that MeTV isn't there. What happened to MeTV? Is it gone?
Article continues below advertisement
Article continues below advertisement
Don't panic. You aren't in the Twilight Zone. MeTV actually got a revamp and a new name, a move many other companies often make when they want to rebrand. The announcement came back in August 2022 as did a new lineup of shows that would be available to watch on the network. Keep reading for more details on MeTV's new name and how you can still watch.
Who owns MeTV and what happened to it?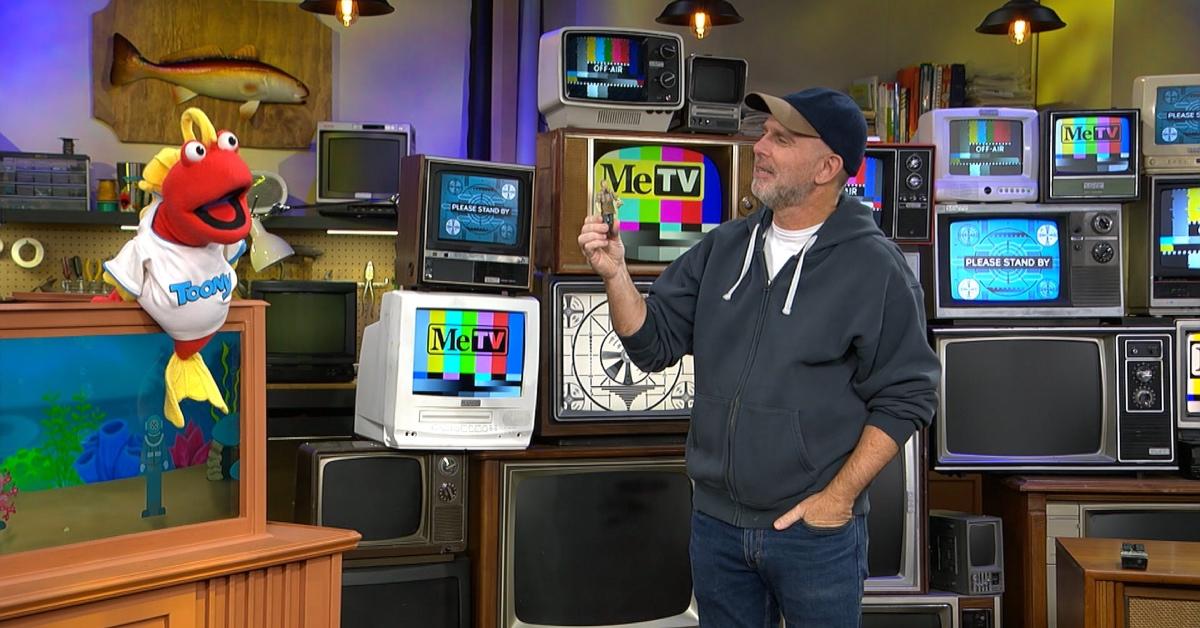 The MeTV network, known as Memorable Entertainment Television, is owned by Weigel Broadcasting Co., a Chicago-based television broadcasting company. Weigel was founded in February 1964 and currently owns 25 television stations. Some of Weigel's local stations include affiliates of the following networks: CBS, ABC, The CW, MyNet, and Telemundo.
Article continues below advertisement
In August 2022, NBC 10 reported that MeTV would be taking on a new name — CHARGE! The name change took effect on Sept. 1, 2022. While there are plenty of exciting shows that made it onto the CHARGE! lineup, here are just a few: CSI: NY, CSI: Miami, Magnum PI, Knight Rider, and Hunter.
Can I still watch MeTV even though its name changed?
Although MeTV or Channel 10.2 has been renamed to CHARGE!, MeTV is still around. You can still visit MeTV's website for a schedule of shows that are playing for the day and even the stations where they are being broadcasted.
Article continues below advertisement
Article continues below advertisement
Why isn't MeTV working on my television anymore? It may need a rescan.
If you're watching MeTV via an over-the-air antenna rather than cable or satellite, the network may have vanished when the television stations moved to new frequencies. A couple of years ago, the broadcast frequencies used to transmit signals to television sets were changed as part of the FCC plan to make room for wireless services, MeTV's website says.
Article continues below advertisement
When this was done, your MeTV probably moved to a new frequency that your television isn't picking up. You'll need to do a television rescan to get the station back or check the MeTV's website to find out which channels your favorite shows are now being broadcasted on.
The FCC recommends you rescan your television periodically to ensure you get all the available channels. The instructions to rescan your television can differ depending on what brand of television you have.
Article continues below advertisement
Here are the basic steps to rescan most televisions:
Press "set-up" or "menu" on the TV remote control or converter box.

Select "channels," "antenna," or other similar terminology.

Click "scan," "auto-tune," "channel search," "auto-program," or other similar terminology.

The TV will do the rest. The process usually takes just a few minutes.
You can visit the FCC website to get directions specific to your TV brand.
Article continues below advertisement
What might cause MeTV to blank out on my TV screen?
Did your favorite MeTV shows go blank in the middle of the day? Blame the sun. MeTV says sun outages typically happen twice a year around the equinox. The spring equinox occurs around March 20, and the autumn equinox happens around Sept. 22.
During the equinox, the position of the sun and the radiation it emits can mess with satellite signals to your television. The outages caused by this phenomenon should only last about 10 minutes, MeTV says.