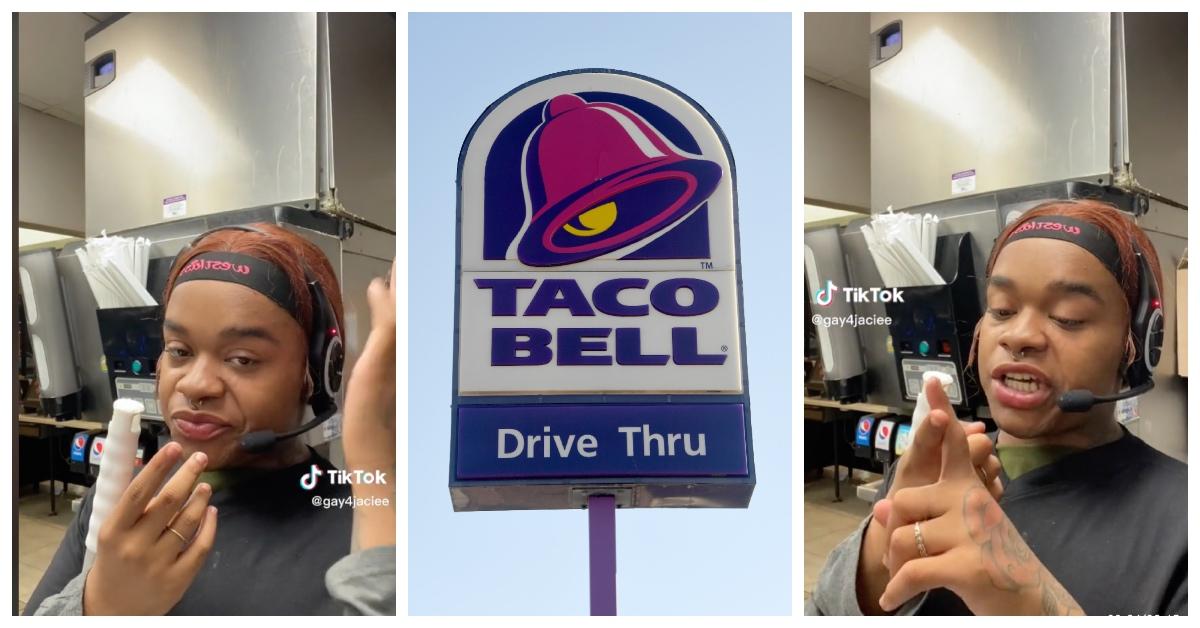 Taco Bell Employee Ousts Restaurant for Being Out of Key Ingredients
Restaurants around the nation are grappling with many issues, including staffing issues, inflation, and product shortages. While it's inevitable that a restaurant is going to run out of something at some point during business hours, a viral TikTok video exposed Taco Bell for being out of some of its main ingredients — chicken, beef, and nacho cheese.
Article continues below advertisement
TikToker Jason (@gay4jaciee), who also happens to be an employee at Taco Bell, uploaded the video that exposed the creator of the fan-favorite Mexican pizza. Here's how people responded to the video that has since garnered over 380,000 views.
"Alright let me just get a shell," TikTok responds to Taco Bell being out of common ingredients.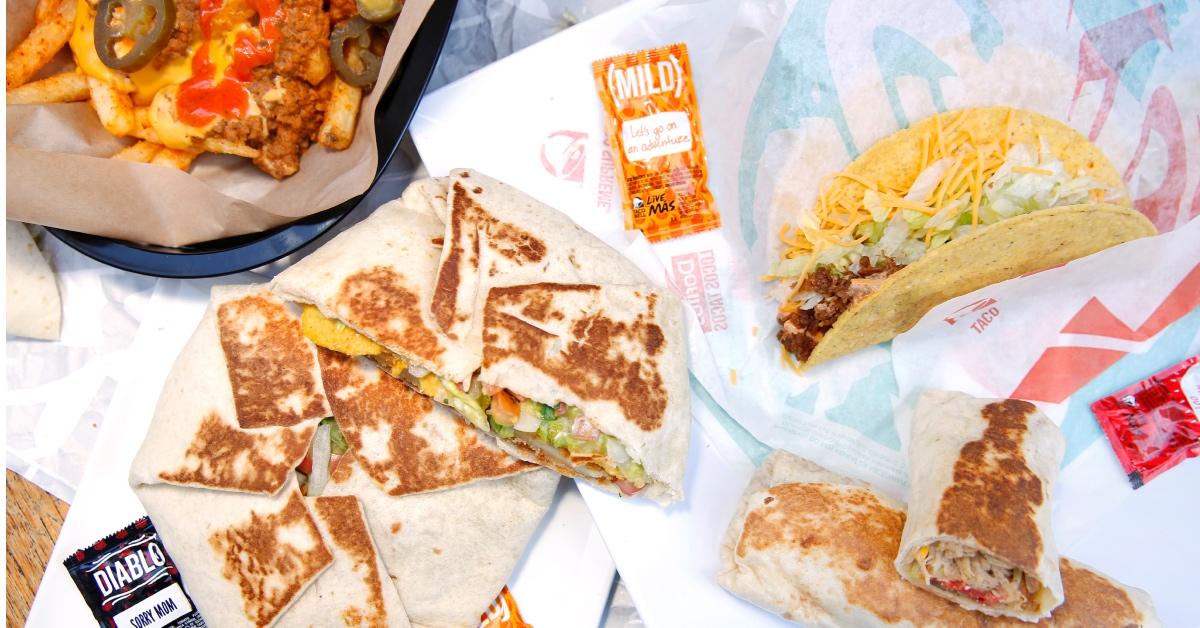 In Jason's video, which he captioned "another night at hell 101," he appears to be working the drive-thru and preparing to take a customer's order. But, before they can proceed, Jason informs them that "we are all out of chicken, we are all out of beef, we are all out of nacho cheese, and we can't make anything Supreme."
Article continues below advertisement
Although the video ended there, the comments came pouring in, some making light of the situation. One TikToker wrote, "So your saying your all out of TACO BELL" while another commented, "What y'all selling then? Just sodas and slushies?" Others met Jason's frustration with similar accounts.
Here's what they had to say.
Article continues below advertisement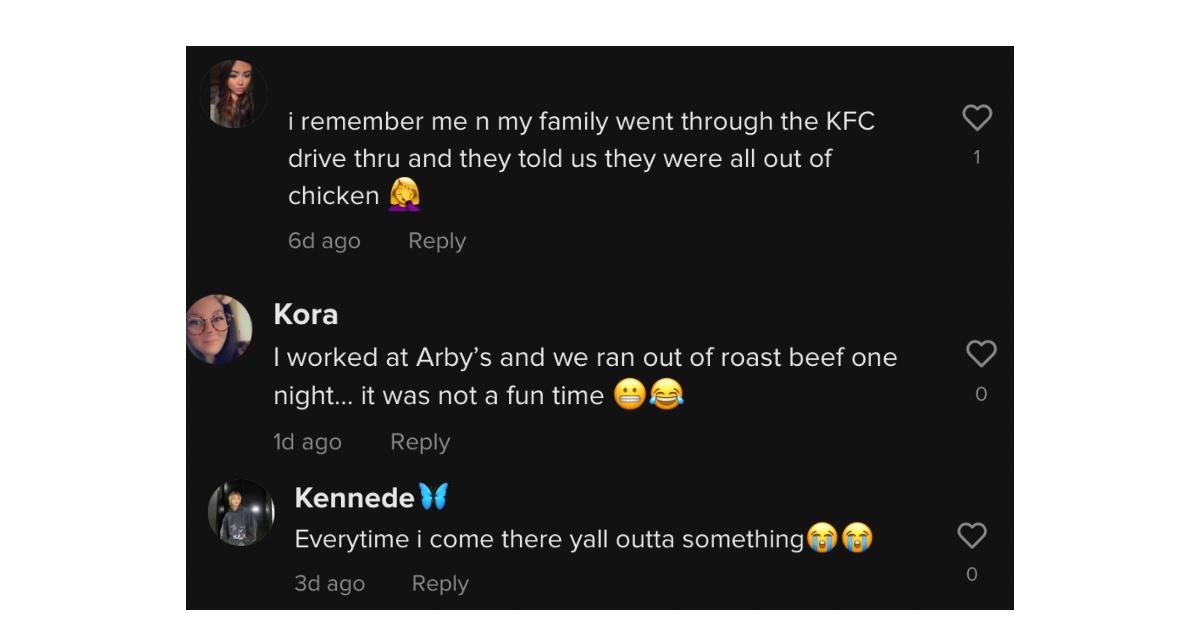 Why is Taco Bell running out of several key ingredients?
As much as we'd like to say Jason's story was an isolated incident, the chances of that are slim given the responses his video received. The reality is, many fast-food chains are struggling due to supply chain issues and even the rise in food prices, and this isn't the first time we're hearing about it.
Article continues below advertisement
In July 2021, Taco Bell told CNN Business that some of its locations had run out of customers' favorite items. Around that same time, Chick-fil-A was running short on certain sauces, prompting it to limit the number of packets per customer. CNN attributed the shortages to global supply chain disruptions.
Since then, the economy has taken hit after hit, leaving many fast-food establishments still struggling to sustain (and keep certain food items in stock).
Article continues below advertisement
A study reveals Taco Bell is the cheapest fast-food chain.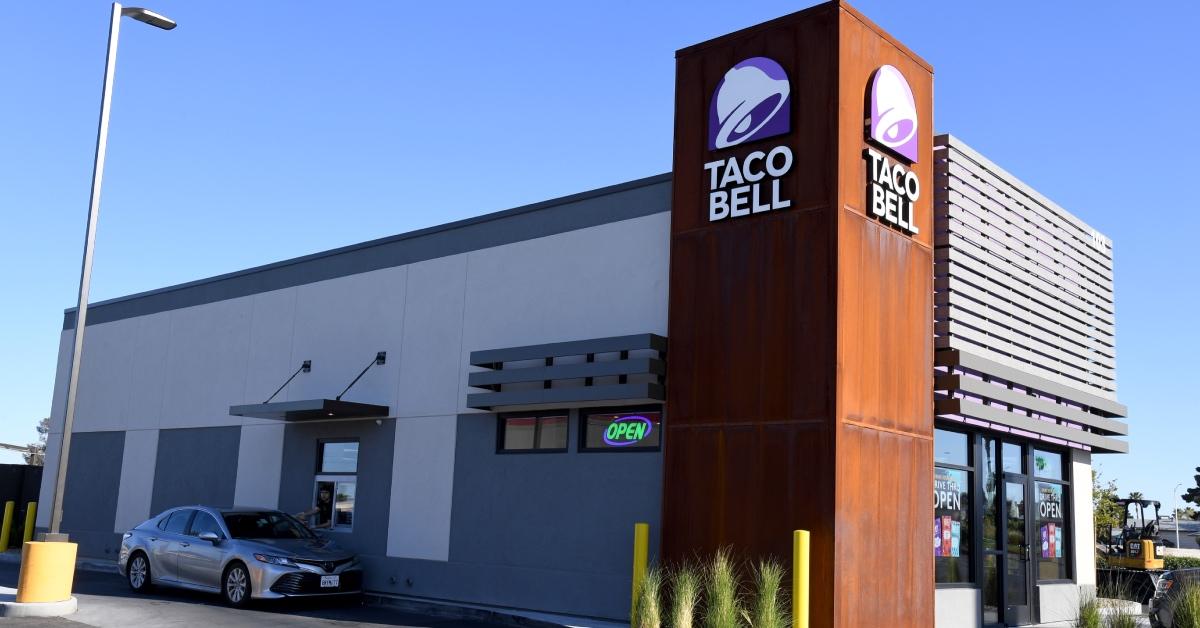 As a way to combat inflation, fast-food restaurants have had to up their menu prices significantly. And if you're someone who eats fast food regularly or every now and then, you've probably noticed. Yahoo! cited data from a recent study that revealed the most expensive (and the cheapest) fast-food chains.
According to the data, Wendy's had the largest price increase compared to Burger King, Chick-fil-A, McDonald's, and Taco Bell, in 2022, and Chick-fil-A came in second. Although Taco Bell was chain that increased its prices in 2022, the study concluded that it's the cheapest among the five restaurants mentioned.