Taco Bell's Mexican Pizza Is Out of Stock Again
Customers are frustrated they can't get Taco Bell's Mexican Pizza again, weeks after it returned to the menu. Is there another shortage?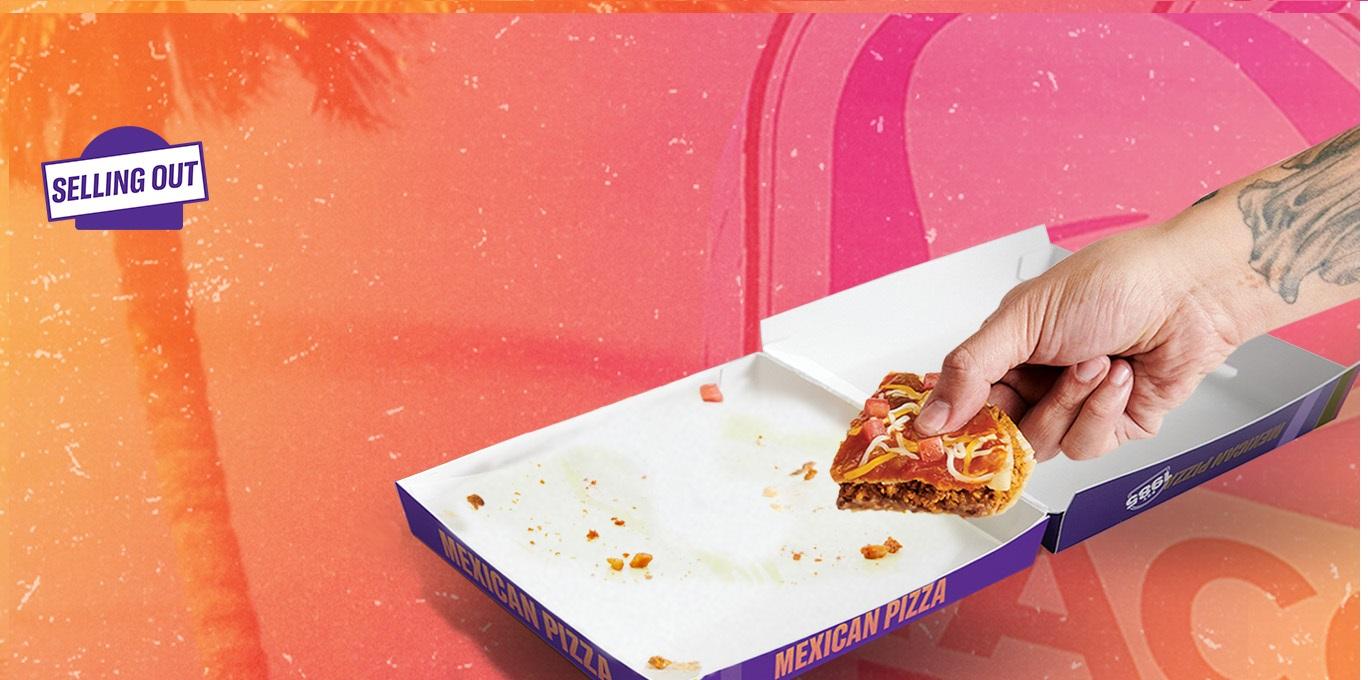 Americans are seeing several shortages of popular snacks and food items. Just weeks after Taco Bell's Mexican Pizza returned to the menu, it's disappeared again. Is there a shortage of Taco Bell Mexican Pizza?
Article continues below advertisement
Article continues below advertisement
Taco Bell's Mexican Pizza, a cult favorite, disappeared from the menu in 2020. During the pandemic, restaurants trimmed their menus amid struggles to keep kitchens staffed and higher demand at drive-thru lanes. Taco Bell stopped serving Mexican Pizza in 2020, stating that the pizza's packaging accounted for more than 7 million pounds of paperboard annually in the U.S,. and that taking it off the menu could help the chain achieve its sustainability goals.
The menu item, which debuted in 1985 as "Pizzazz Pizza," includes two fried flour tortillas with ground beef and refried beans inside. It's topped with pizza sauce, a three-cheese blend, and fresh diced tomatoes. It can also be customized for vegetarian customers.
Article continues below advertisement
Fans helped bring back Taco Bell Mexican Pizza back to the menu
Fans had a lot to do with bringing back the customer favorite to the menu. More than 200,000 people signed a Change.org petition started by digital entrepreneur Krish Jagirdar in Sept. 2020 that demanded Mexican Pizza's return. Jagirdar wrote, "Losing this item would not only be the loss of one of our favorite foods but a piece of our childhood & heritage as Indian Americans." The movement grew and got a special endorsement from rapper Dojo Cat.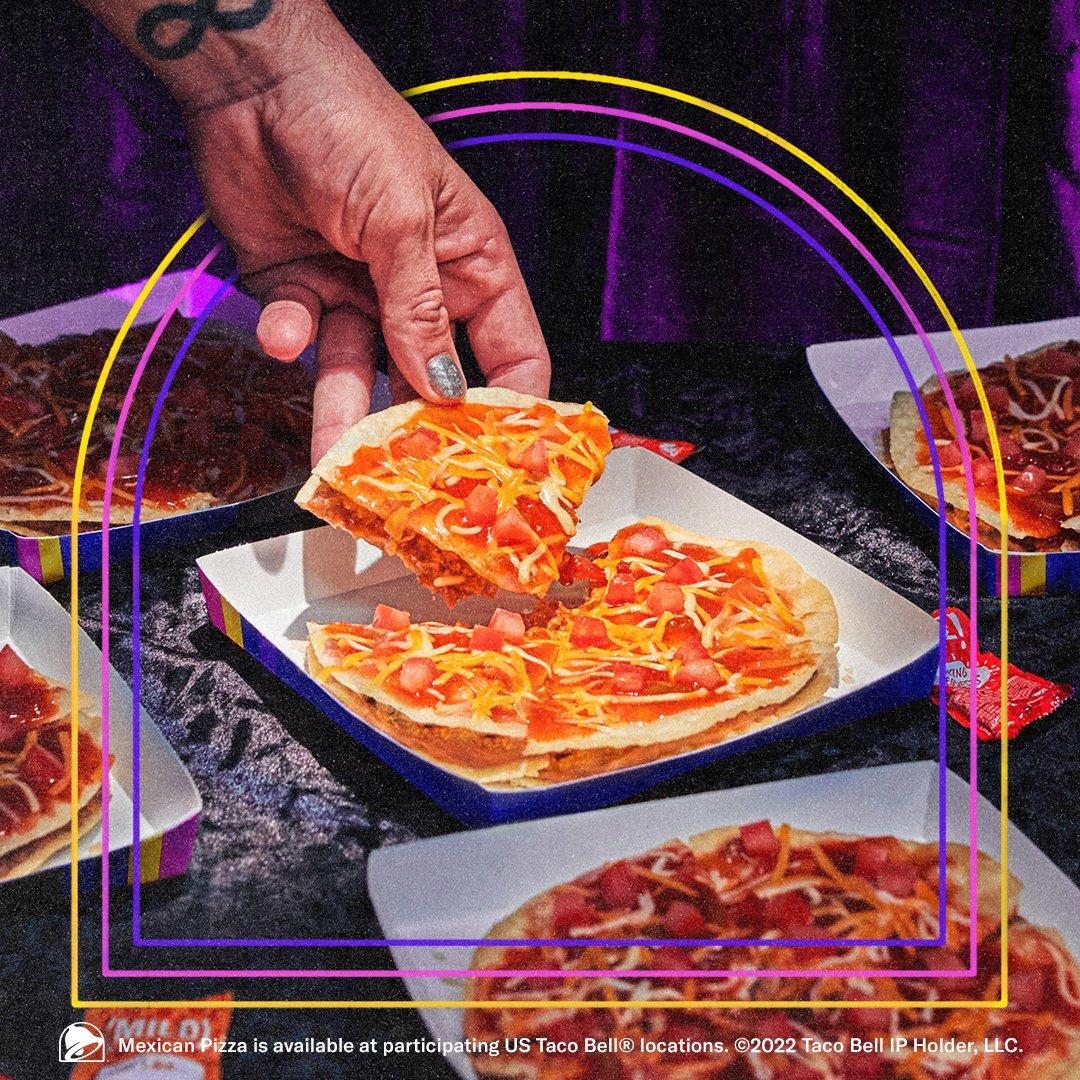 Article continues below advertisement
Article continues below advertisement
Taco Bell brought back the item on May 19, 2022, and has been overwhelmed with orders since. A company spokesperson said one fan ordered 180 pieces, and a Roseville, Calif., unit sold more than 1,000 in a single day.
Taco Bell was overwhelmed by the demand
On May 31, 2022, Taco Bell tweeted, "Turns out we underestimated how many of you love Mexican Pizza. 7x more than we expected, to be exact." The company also said it was working to "restock Mexican Pizza ingredients. We'll need some time to replenish our supplies, but when it comes back, we promise it's here to stay."
Article continues below advertisement
When is Taco Bell Mexican Pizza expected to make a comeback?
The company's tweet makes it clear that the pizza is unavailable because of a shortage of ingredients, and that unexpected demand has created supply issues for the company. The company has further elaborated on the shortage on its website, stating that it was unexpected and "occurred on a rolling basis." Taco Bell will keep its guests updated on the return of the pizza and says that its "permanent residency on the Taco Bell menu" is expected in the fall.