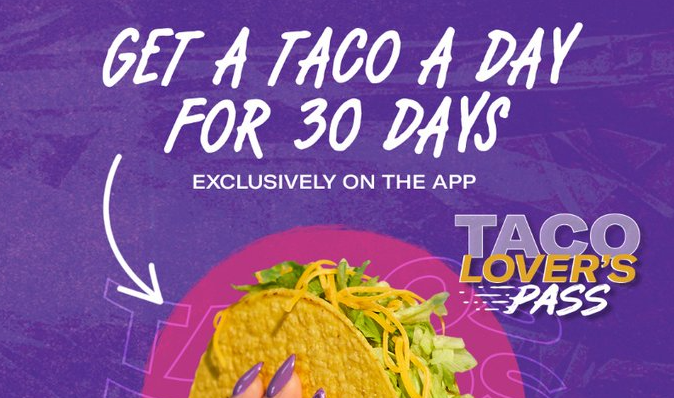 Taco Bell Launches Subscription Program and Chicken Wings
Taco Bell is entering the new year with a bang, offering two new products at eligible locations: the Taco Lover's Pass and crispy chicken wings. Both products launched on Jan. 6, 2022, and while the wings are available for a limited time, the Taco Lover's Pass could be here to stay. The Taco Lover's subscription program could be highly useful for Taco Bell fans.
Article continues below advertisement
Subscription programs aren't too common in the fast food industry, though some chains have experimented with them. Depending on its success, Taco Bell's subscription service could mark the beginning of how fast food is ordered in the future.
Details on the Taco Lover's Pass
Taco Lover's Pass holders are allowed to order one eligible taco per day for 30 consecutive days. The tacos that are eligible are the crunchy taco, crunchy taco supreme, soft taco, soft taco supreme, spicy potato soft taco, Doritos locos tacos, and Doritos locos tacos supreme.
Article continues below advertisement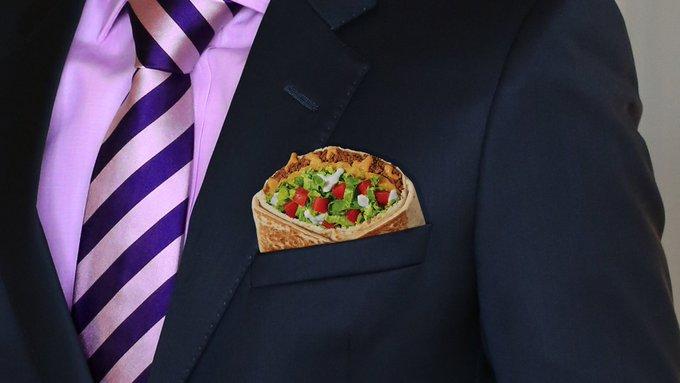 The subscription costs $10 a month and must be purchased through Taco Bell's app. The day that the pass is initially purchased is when the subscription will begin, and it will expire immediately 30 days after that purchase. To sign up, customers must order the plan through the app and pick it up at a participating location. It's not clear yet if this program will continue after customers are done with the initial 30 days.
Article continues below advertisement
With all of the eligible tacos in the program regularly costing more than one dollar, the Taco Lover's Pass is a great deal if you're someone who eats at Taco Bell frequently—if a customer without a subscription were to purchase a taco everyday in a 30-day period, they would spend at least $30. With the pass, you're essentially getting 30 tacos in a month for just $10.
One of the few downsides to this program is that the pass can't be combined with other discounts, and the purchase of a pass isn't refundable. So, if you're contemplating whether you should purchase a pass, consider that you can't be refunded if you later decide it's not worth it. It's also possible that an upcharge can occur on a pass holder's order if they were to substitute, upgrade, or add items.
Article continues below advertisement
Taco Bell has experimented with a subscription service before
In Sept. 2021, the taco food chain held a testing program with a select group of people in Tucson, Ariz. The experimental subscription program was priced between $5 to $10, and the company claims that its rewards program grew by 20 percent. With the Taco Lover's Pass, the company hopes that it will increase its amount of rewards program members and boost online and mobile app orders.
Taco Bell has started selling chicken wings
On Jan. 6, the fast food chain also made chicken wings available to purchase. One order of the chicken wings costs $5.99 and comes with a spicy ranch dipping sauce. The wings are available for one week only. The company revealed its plan to launch chicken wings earlier in 2021, and they were highly anticipated by Taco Bell fans.