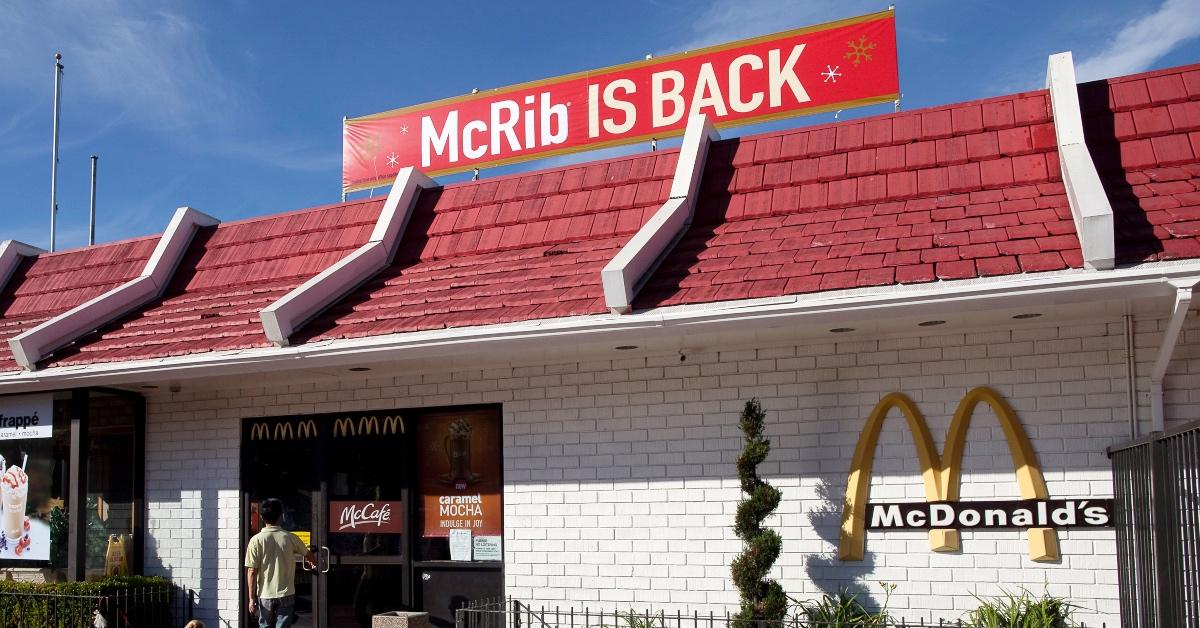 McDonald's Will Be Giving Away a Limited Edition McRib NFT via Twitter
McDonald's once called it "The Most Important Sandwich of the Year." If you guessed the McRib, you are correct. The McDonald's McRib is one sandwich that keeps fast-food lovers coming back for more. Since 1981, the sandwich has only returned for a short time each year, which leaves many people craving for the iconic sandwich to appear again.
Article continues below advertisement
In 2021, McDonald's is bringing back the McRib both to its menu and in the form of an NFT. Why did McDonald's create a McRib NFT and how can you acquire one?