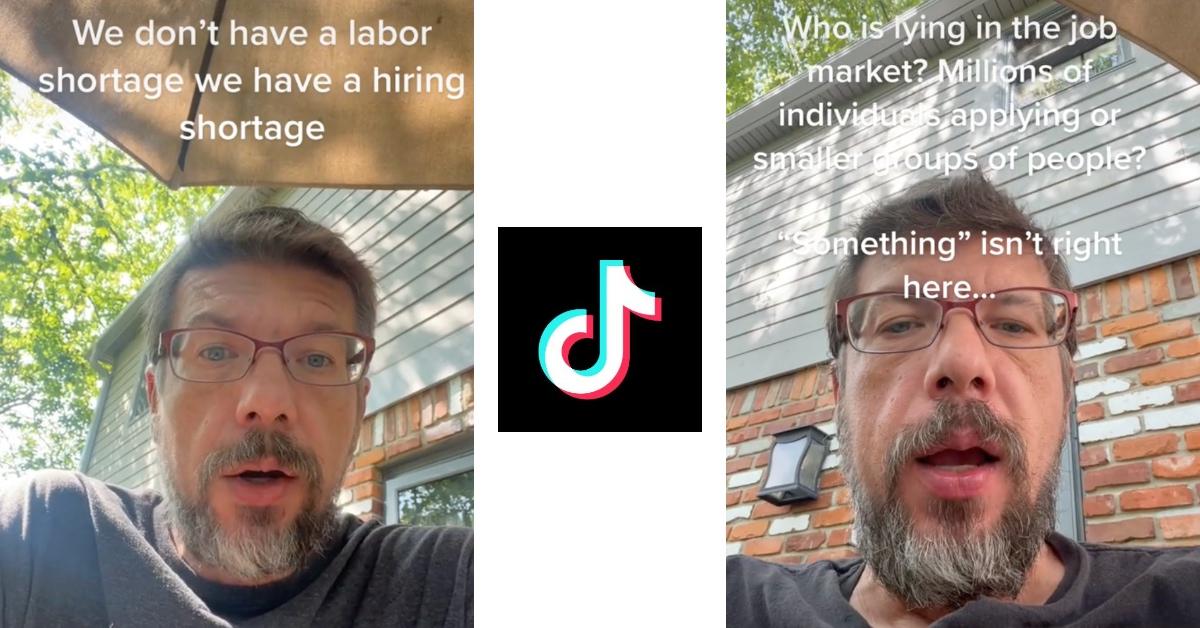 Labor Shortage or Hiring Shortage? TikToker Eager to Work Can't Find a Job
The validity of a labor shortage has been brought into question by many TikTok creators, including Justin Wells (@advicefromdaddy). In a video that has already caught the attention of more than 40,000 people, Wells admits that he is skilled in sales, accounting, and finance but hasn't been able to land a job yet.
Article continues below advertisement
Recently, the TikToker said he interviewed for a role at a Spectrum retail store that lasted a mere 30 seconds. Wells wasn't hired because he isn't able to work at multiple store locations throughout the week. Now, he and others have opened the doors to a debate as to whether there's a labor shortage or a hiring shortage.
A TikTok user says the labor shortage is more of a "hiring shortage."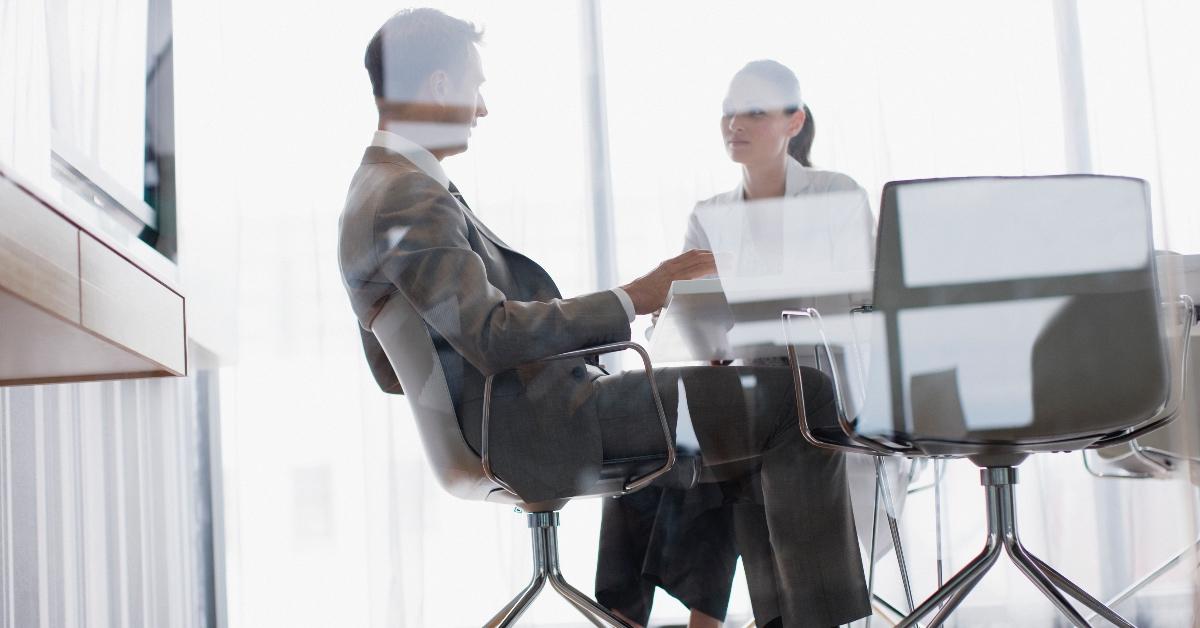 "I can't get a freaking job," Wells admitted in a recently uploaded TikTok video. The content creator says he has been on the job hunt for some time and is now under the impression that employers don't actually want to hire people. Instead, Wells says companies are "inventing reasons not to hire."
Article continues below advertisement
Despite Spectrum saying it couldn't find workers to fill their vacant positions, the retailer passed on Wells. He says that the company wanted him to work three days at one location and two days downtown, a commute he couldn't commit to. But rather than hire Wells part-time or to cover the location he interviewed to work at, they simply chose not to hire him.
Article continues below advertisement
Others have also run into the same issue despite companies pleading for more applicants.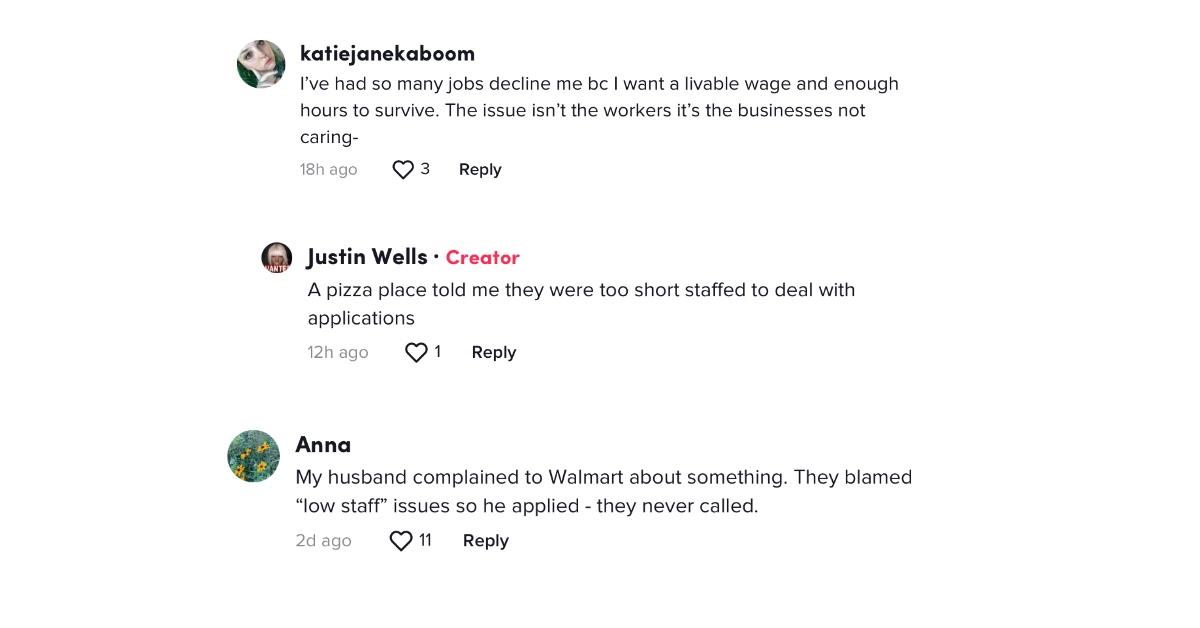 Article continues below advertisement
Some TikTok users suggest employers are only holding interviews so they don't have to repay PPP loans.
While it's evident a labor shortage does exist, there may be an underlying reason why some employers aren't filling their staffing gaps. One TikTok user is attributing the hiring shortage to employers wanting to avoid having to repay PPP loans. Another said that "companies learned that they can ask more of employees under the guise of no one wants to work."
Just a few days ago, TikToker Auggie (@augustte3n) shared a video that validates this premise. Auggie's video revealed that Target cross-trains some of its employees and has them work in various departments, even as Starbucks baristas. Trouble is, the retailer isn't offering higher compensation to those who take on multiple roles.
Article continues below advertisement
Another TikTok user added that Wells' age might be standing in the way of him getting a job. Some companies have age limits in mind when hiring employees.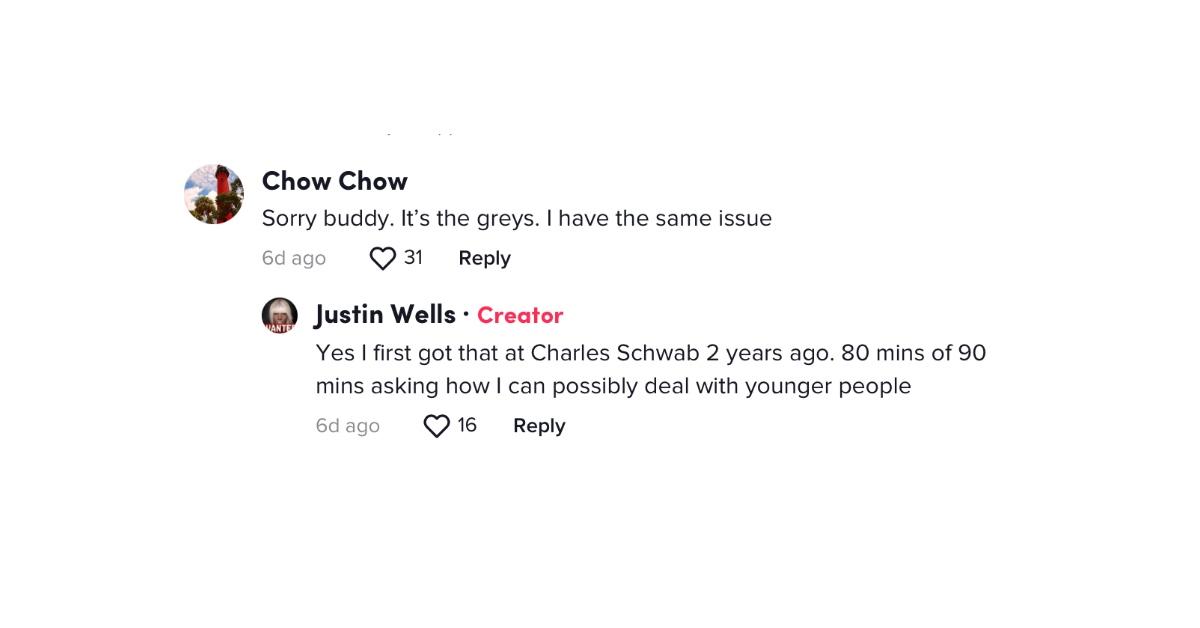 Perhaps what's standing in the way of people getting hired is both employer and employee expectations. Today, employees are seeking fair pay and flexibility while some employers are merely trying to overwork individuals for less than they are worth. Automated recruiting systems might also stand in the way of qualified applicants moving up in the hiring process.