Target Employee Says They Are Cross-Trained to Work as Barista, Sparking Debate on TikTok
TikTok user Auggie (@augustte3n) posted a video revealing Target's cross-training strategy, which some say has resulted in employees being overworked and underpaid.
Retailers typically hire people to fill managerial roles that require them to wear many hats including cashier, merchandiser, and staff scheduler. This ensures they can step in where needed.
But with the pool of candidates getting smaller (and labor shortages increasing), popular retailer Target is cross-training regular employees to do the same — serve as a "wild card" worker, as one TikToker put it.
Article continues below advertisement
Article continues below advertisement
That comment was posted after TikTok user Auggie (@augustte3n) shared a video of him working as a Target sales associate one minute, and the next, as a Target Starbucks barista with the caption "pov: you're cross-trained to every position @target."
Although Auggie admitted he was "kidding," it has brought into question whether Target workers who are cross-trained should be compensated at a higher rate.
Some Target employees say they get overworked now that they are cross-trained.
Auggie's viral video, which has been viewed more than 190,000 times, has garnered dozens of comments that reveal he isn't the only Target employee who has been cross-trained.
While plenty of users happily admitted that they were trained to take on many roles while working at Target, others seemed more bothered by the idea of having to work that hard for the same pay (around $15 per hour).
Article continues below advertisement
One TikToker commented, "I know market, fulfillment, guest service, check lanes, style, and soon-to-be Starbucks" while another blatantly stated, "EVERY DEPARTMENT still same pay."
Another TikTok user offered this explanation: "Being cross-trained means being overworked without extra pay." They went on to add, "I was doing 6 a.m. to 11 p.m. [shifts] 6 days a week; multiple positions a day."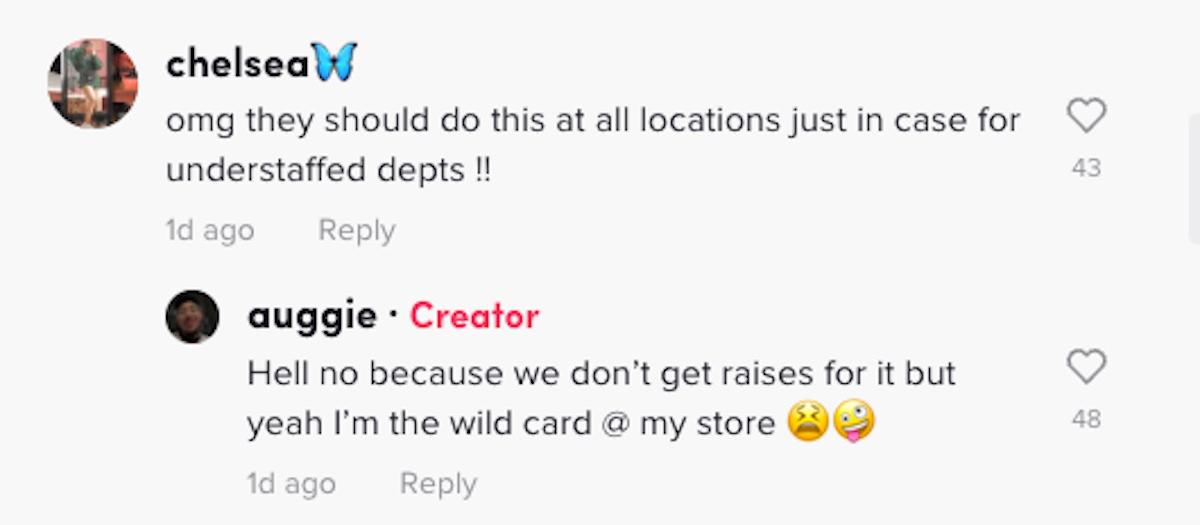 Article continues below advertisement
Article continues below advertisement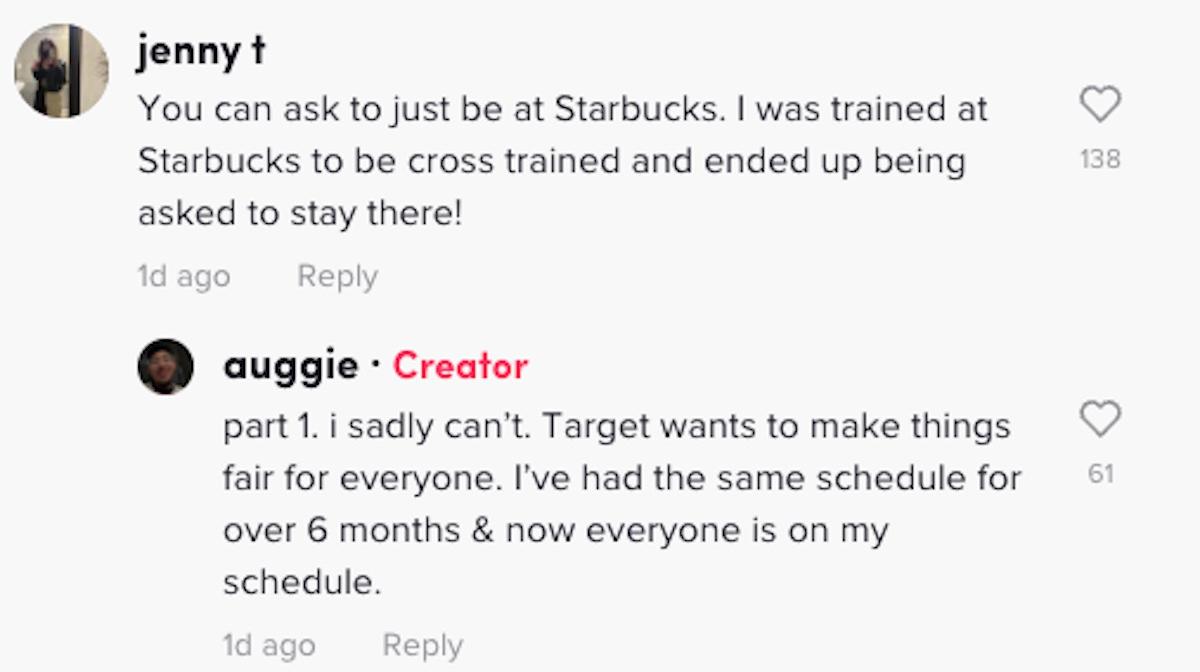 Article continues below advertisement
Auggie even responded to a few followers, confirming that staff does not get a raise for learning these skills, but he does "love making some good a-- coffee."
While the concept of cross-training employees isn't something new, the amount they are getting paid for their skills is a trending debate many are interested in joining.
Article continues below advertisement
Questions have been surfacing about Target's compensation structure.
According to Indeed figures, Target employees who are assigned any of the following roles make, on average, between $14 and $15 per hour: barista, stocker, cashier, and merchandiser.
While Target's hourly wages seem to be the same across the board for lower-level positions, it's the ability to switch from role to role that employees feel is where the retailer is lacking in terms of compensation.
Article continues below advertisement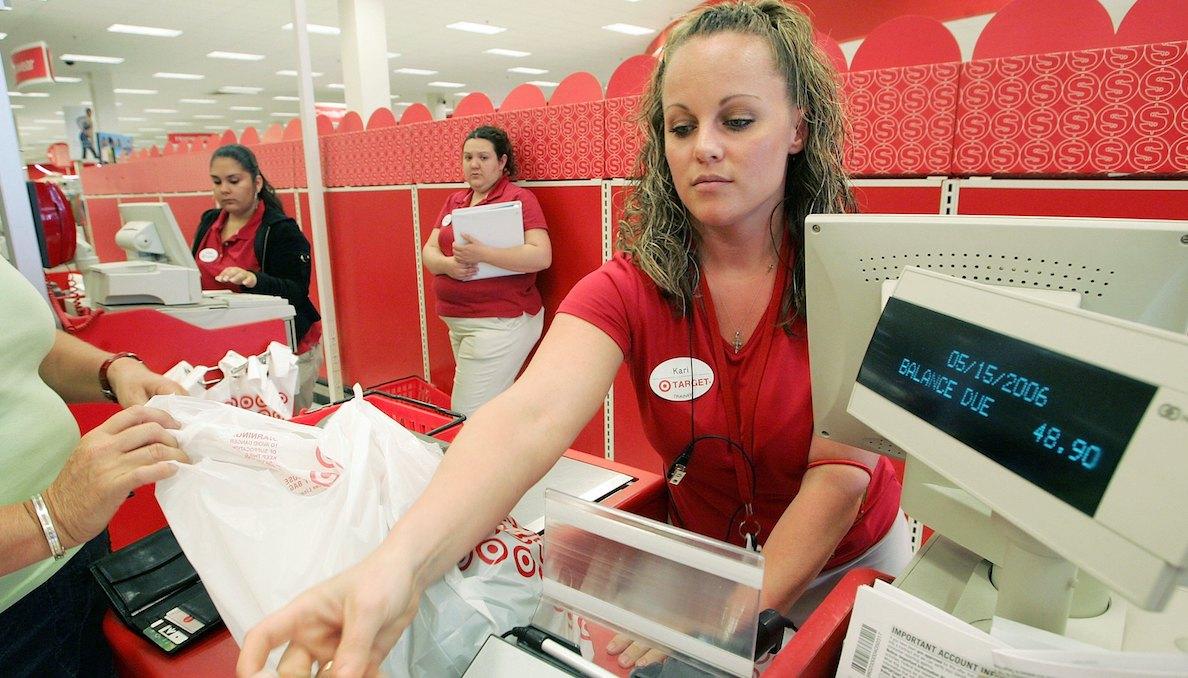 When comparing an employee who is only trained as a cashier to one who is a trained barista, cashier, and assets protection (AP) team member, the second of the two is likely to be worth more, though they both typically get paid the same.
Despite the debate, Auggie is clearly a dedicated employee, so if you are reading this Target, give him a raise!