Will the U.S. Food Shortage Continue Through the End of 2022?
A lot of things are in short supply right now. Many people wonder if there will be a food shortage in the U.S. in 2022? What can consumers expect?
If you visit a local grocery store, you might notice that several items including beer and baby formula are in short supply. While the U.S. has faced a number of shortages on some of the most used and consumed products over the past few months, people are now wondering if the food shortage will last through 2022.
Article continues below advertisement
Article continues below advertisement
The food shortages the U.S. has been experiencing can be attributed to the global supply chain being broken for over a year now, among other issues. While things were getting back on track, the rapid spread of the omicron variant of the COVID-19 virus coupled with the Russian-Ukraine war further delayed the progress.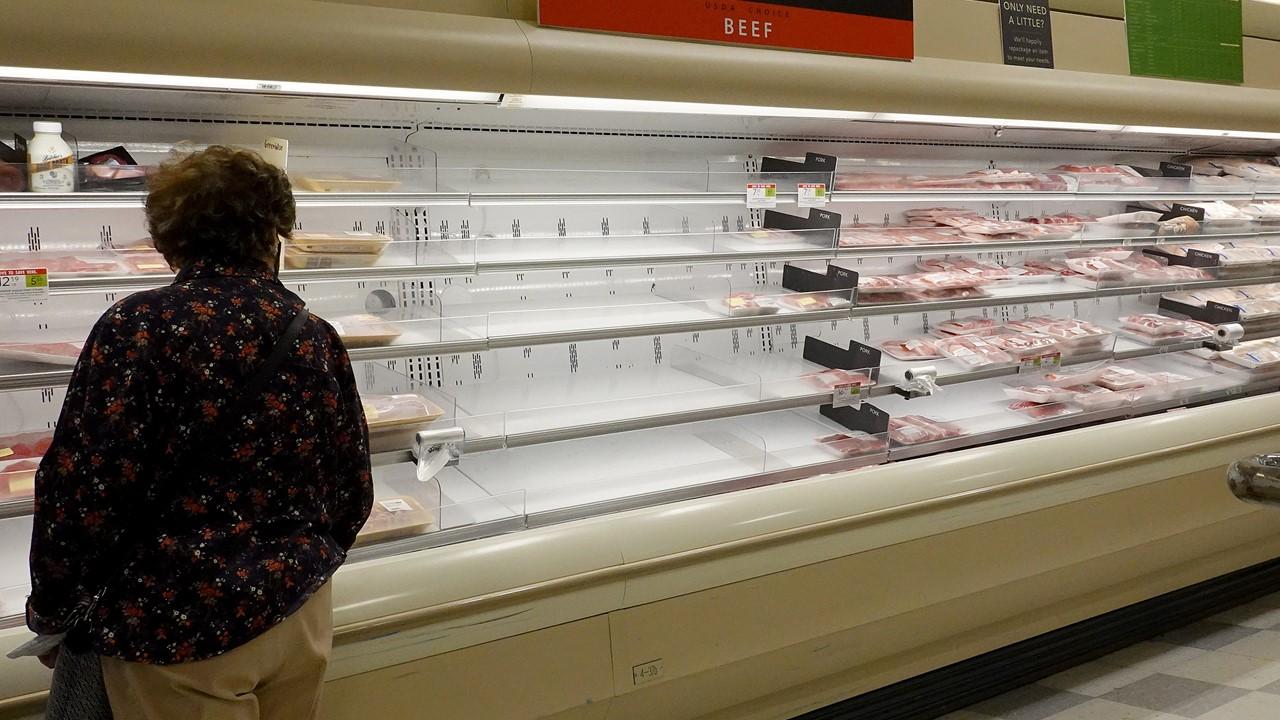 Article continues below advertisement
Global supply chain interruptions is mainly to blame for 2022 food shortages.
The demand for most goods has spiked as the global economy recovers from the 2020 lows. This is coming at a time when the supply for many goods is short. The inventory restocking also put pressure on the already strained demand-supply balance.
Add the logistics issues including jammed ports, climate change, a truck driver shortage for inland travel, and a perfect storm is brewing.
Article continues below advertisement
Article continues below advertisement
Is there a food shortage in the U.S.?
There have been reports of some food product shortages in the U.S. in 2022. For instance, chicken wings were hard to find for Super Bowl parties in 2022 and baby formula became increasingly difficult to buy after an Abbott factory was temporarily shut down due to contamination issues.
Although the meat shortage has cleared up some, the price for poultry remains at an all-time high. Some of the food shortages that are expected to continue through the end of 2022 include:
Ketchup
Beer
Baby formula
Peaches
Mustard
Pet food
Bread
Popcorn
Another potential food item you may find is hard to come by is Halloween candy. Back in July 2022, Hershey's warned that it wasn't going to be able to meet the demand it sees during the holiday. This may result in consumers having to forgo their favorite Hershey's candies come Halloween.
Article continues below advertisement
Article continues below advertisement
There has been food insecurity in the U.S.
Feeding America estimates that 42 million people suffered food insecurity in 2021, which is way above 35 million people who experienced it in 2019. Fast-forward to October 2022 and Yahoo is reporting that roughly 345 million people around the globe are approaching starvation.
Article continues below advertisement
The steep rise in food prices has been compounding the problems for food banks and low-income families. Food inflation has been running above the headline CPI numbers, which has distorted the monthly budgets of low-income families. They tend to spend a large percentage of their income on food.
The USDA says there are no significant food shortages, but consumers say otherwise.
While the USDA says that there are currently no nationwide shortages of food, certain products have become a bit scarce in some areas. And if they aren't hard to come by, they're too expensive for certain companies to purchase, essentially giving rise to a shortage. Many vendors who attended the Texas State Fair shared that they wouldn't be able to provide certain customer favorites due to the rising costs of eggs, poultry, fats and oils, and processed fruits and vegetables.