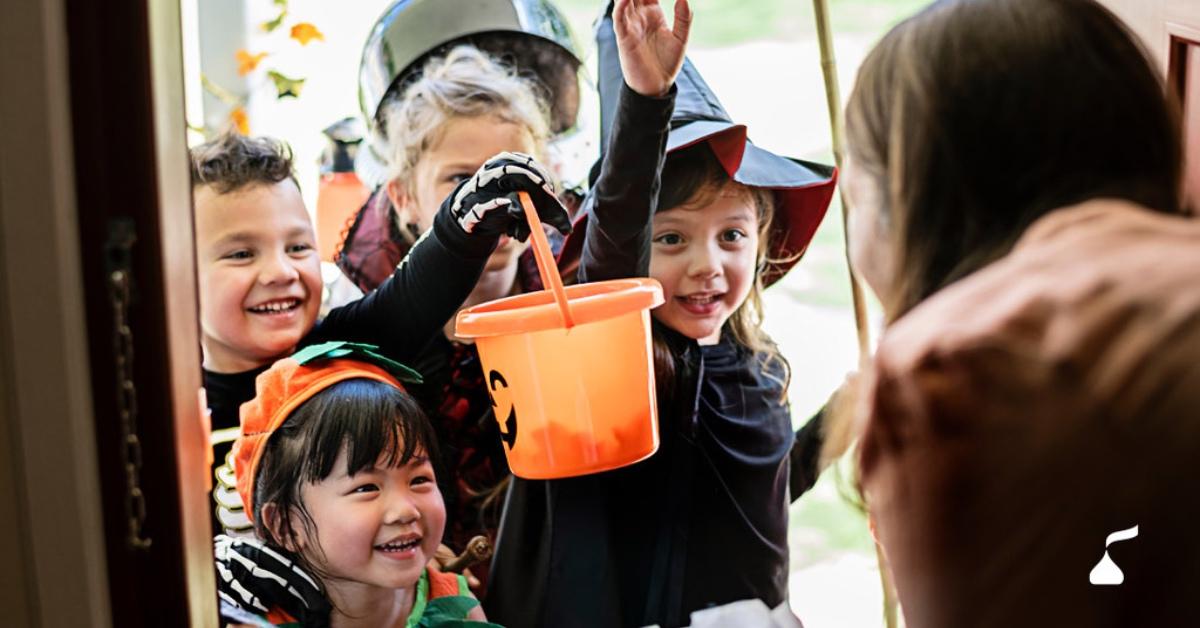 Yikes, Hershey Predicts a Halloween Candy Shortage — Here's Why
As global supply chain issues continue to affect the production of many household items and food products, companies are having to take a second look at how well they're able to meet consumer demand. Hershey did just this and learned that it won't be able to produce enough candy to meet the demand around Halloween time. Will there be a Halloween candy shortage this year?
Article continues below advertisement
Start stocking up on candy now as there may not be enough come Halloween time.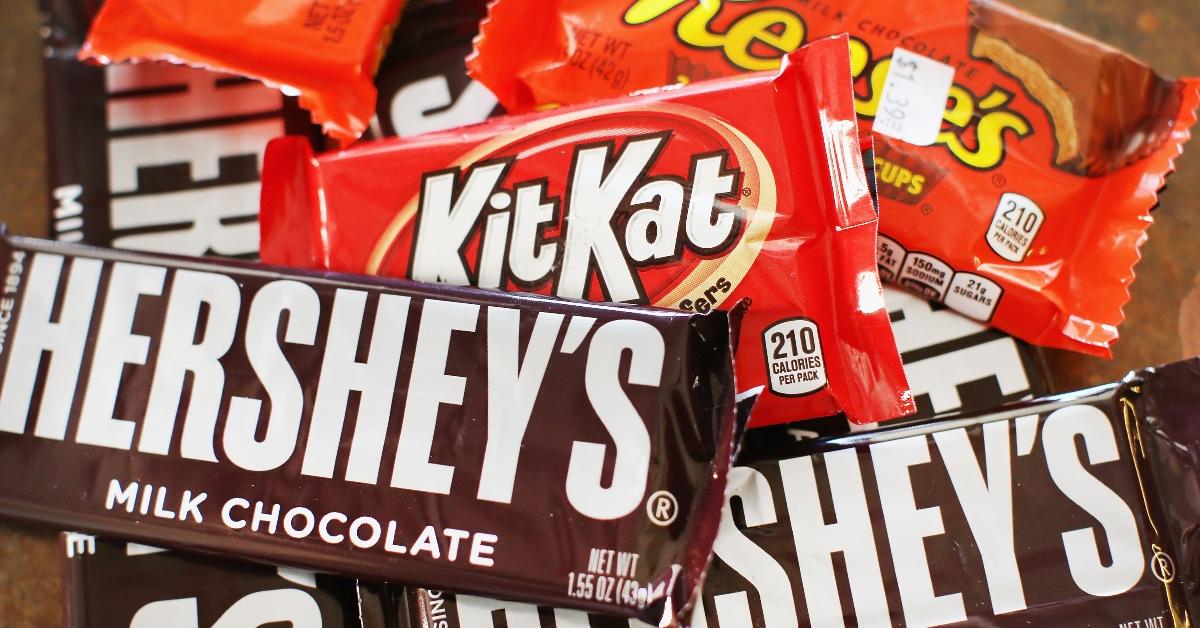 Your Halloween to-do list may look a little different this year with the threat of a candy shortage looming. Rather than worrying about decorations or which ghoulish (or graceful) character you want to be, you may want to first focus on purchasing candy. After all, isn't that what Halloween is all about?
Although your grocery store shelves may be fully stocked with candy now, the supply will likely shrink as we approach one of the most anticipated holidays of the year. According to Hershey CEO Michele Buck, despite rising profits, the company has been experiencing issues with meeting the current demand for candy, Reuters reported.
Article continues below advertisement
Hershey also shared that supply chain issues aren't just making it harder to keep up with the production of its top-selling sweets. It's also struggling to get its hands on specific ingredients such as cocoa and oil needed to create its confectionary sensations. The Russian-Ukraine war isn't helping the situation.
Article continues below advertisement
A candy shortage might also carry over to the Christmas holiday.
Although Christmas is still several months away, Hershey is projecting that its struggle with candy production could carry on into the Christmas season. This could mean fewer stocking stuffers and sweets needed to create your once-a-year treats.
What brands does Hershey own?
Hershey produces a wide variety of candies, from Hershey Kisses to Reese's Peanut Butter Cups. Some of the other brands you'll find the Hershey name attached to include:
Jolly Rancher
Kit Kat bars
Pay Day
Cadbury
Good & Plenty
Skor
Twizzlers
Milk Duds
5th Avenue
Almond Joy
Bark Thins
Bubble Yum
Mounds
Hershey's Mr. Goodbar
Rolo
York
Whoppers
Article continues below advertisement
With Hershey serving as one of the largest suppliers of candy to U.S. retailers, its inability to meet consumer demand now and in the near future could make for a less tasteful Halloween.
Consumers should expect to pay more for Halloween candy amid rising inflation and supply shortages.
Although Hershey has predicted that it won't be able to meet consumer demand for Halloween and Christmas candy, it expects its net sales to grow between 12 percent and 14 percent, compared with the 10 percent to 12 percent it estimated earlier. Similar to other items that have been in short supply, we expect Hershey to raise its prices to ensure it's able to meet these expectations.
To further support this, Reuters shared that the company is expecting "more consumer pushback over higher prices in the second half of the year" and is "relying on price increases to boost growth."