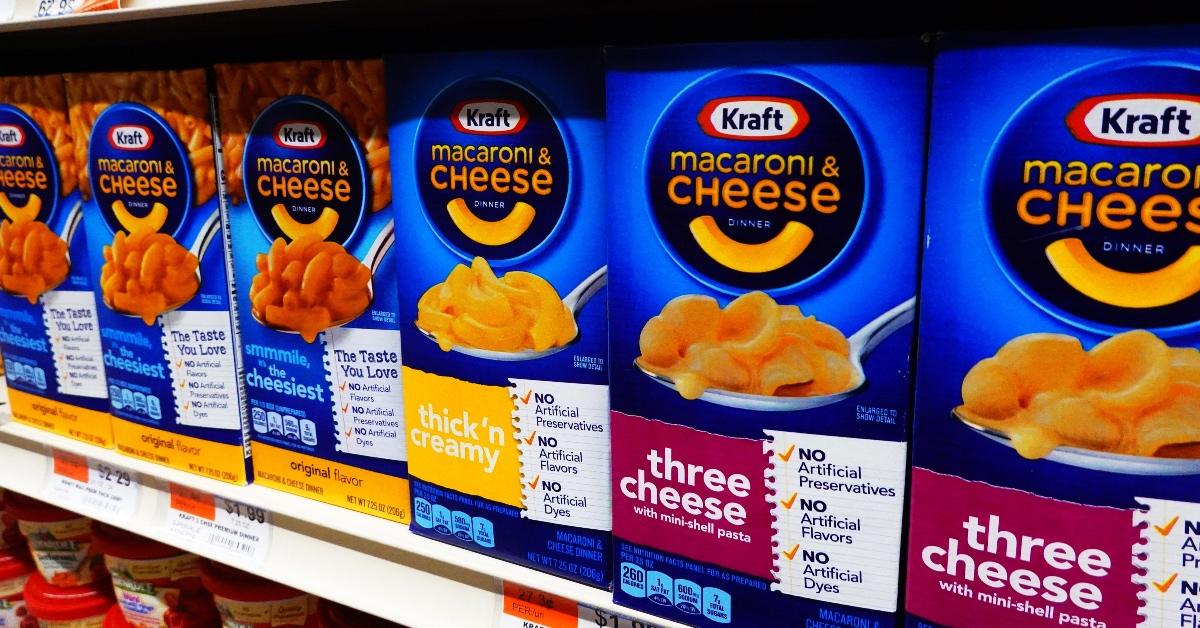 Kraft Macaroni and Cheese Is Getting a Package Revamp and a New Name
The iconic Kraft Macaroni and Cheese comfort food is getting an update to its name, packaging, and logo, according to a Kraft Heinz press release. Inspired by "comfort cravers," the company says it decided to take the leap and revamp one of its most popular products to give it "a new look and feel" that "evolves the brand and products to distinctively embody what positive comfort looks like."
Article continues below advertisement
Here are the changes you can expect to see and when the new and improved Kraft Macaroni and Cheese boxes will hit store shelves.
Kraft Macaroni and Cheese will soon be called Kraft "Mac & Cheese"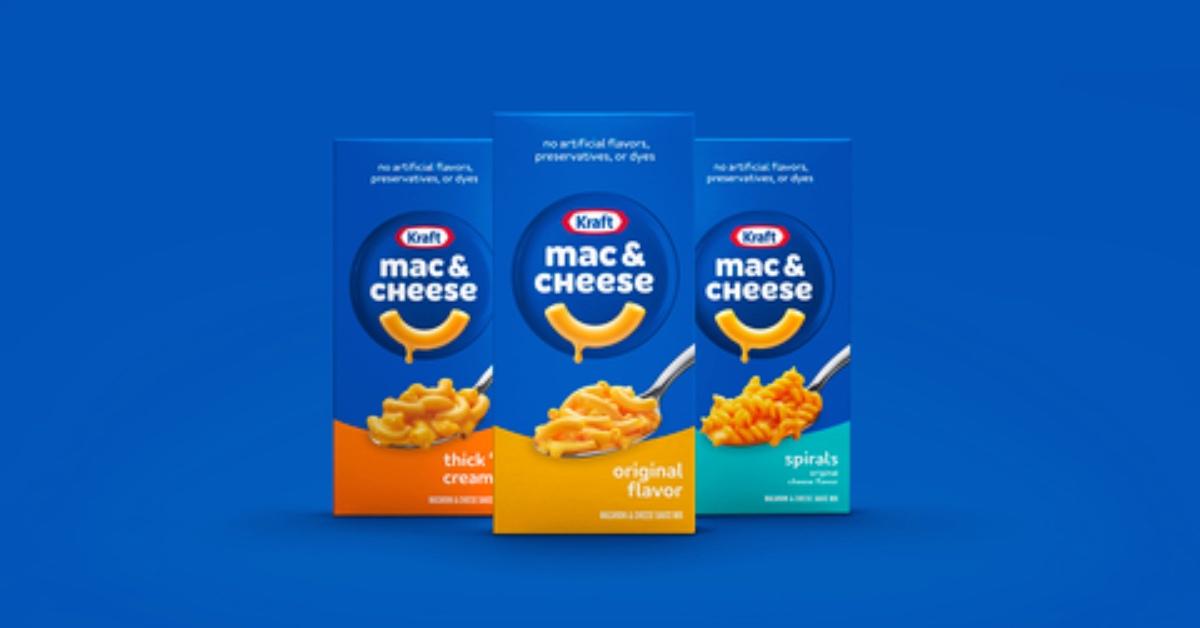 Whereas the changes to the Kraft Macaroni and Cheese name and packaging might seem subtle, the company has put a great deal of thought into the product's revamp. Not only will Kraft Macaroni and Cheese now be called Kraft Mac & Cheese, but the signature noodle smile that has appeared on Kraft boxes for years has also gotten an update, and will now be "dripping with creamy, cheesy goodness."
Article continues below advertisement
Kraft Heinz says it decided to change the name of its beloved product to better reflect how "fans organically talk about the brand." Additionally, the company has decided to trade in the blue box that features various hues of blue for a box that features just one single shade of blue.
In the press release, Kraft Mac & Cheese Brand Manager Victoria Lee said, "There is a familiar, craveable, positive comfort to Kraft Mac & Cheese that makes it so special and iconic to millions of people across the world and our new look is a reflection of what our brand means to our consumers."
Article continues below advertisement
When will Kraft Mac & Cheese begin appearing in stores?
Fans of Kraft Macaroni and Cheese should begin seeing Kraft Heinz's "mac & cheese" on store shelves sometime in Aug. 2022. The company also shared that, beginning this summer, consumers will start to see the product's new look being displayed on various social media outlets and Kraft Heinz's website.
Article continues below advertisement
How will the Kraft Macaroni and Cheese name change impact the company's stock?
For decades, the Kraft Heinz Company has served as a leading brand for comfort food, condiments, and beverages. In 2020, the company took in roughly $26 billion in net sales, and it says it is looking to continue "growing [its] iconic and emerging food and beverage brands on a global scale," according to the press release.
Kraft Heinz's latest modification to its Kraft Macaroni and Cheese product name and image is expected to help the company appeal to a wider range of consumers, and of course, keep its current customer base coming back for more.
After the name change was announced, Kraft Heinz stock (Nasdaq: KHC) began trending upward, though it has still fallen significantly over the past year. On June 21, Kraft Heinz stock closed at $36.61 per share, and on June 22, the day Kraft Heinz announced its plans to change the name of Kraft Macaroni and Cheese, the company's stock rose above $37.