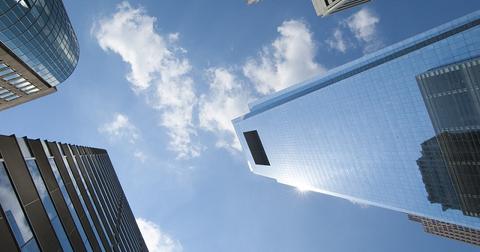 Comcast Stock Spots a 17% Discount as Economies Reopen
By Ruchi Gupta

Updated
Comcast (NASDAQ:CMCSA) stock still bears the mark of the pandemic-driven sell-off in the first quarter. At $39 per share, Comcast is down 12% for the year. Walt Disney stock is down 16% for the year, while Altice USA stock is down 11.6% for the year.
The coronavirus outbreak stopped activities that generate money for Comcast. For example, in the absence of live sports events, Comcast's advertising revenue fell 2.2% YoY (year-over-year) in the first quarter. The pandemic has forced Comcast to close its theme parks and suspend theatre releases, which led to revenue losses.
Comcast stock fell 3.50% after the company released its first-quarter results. Notably, the results showed that the revenue fell and missed the consensus estimate. Management warned that the pandemic would hurt advertising, theme park, and film sales in the second quarter.
Article continues below advertisement
Comcast stock and economic reopening
The downbeat outlook that weighed on Comcast stock was made last month. Since then, the global economic outlook has changed.
In the US, states continue to take steps to reopen their economies, which should ease the pressure on companies like Comcast. For example, Disney submitted a proposal to reopen its Disney World theme parks in Orlando, Florida.
With economies reopening in the US and other parts of the world, the business environment looks better for Comcast now compared to last month.
Bargain hunters might find Comcast stock attractive. At this point, Comcast shares trade at a 17% discount to the 52-week peak of about $48. Also, Disney shares spot a 13% upside potential to Wall Street's average target price at $45.
Stimulating growth in the wireless business
Comcast's Xfinity Mobile business was a bright spot in the first quarter despite the pandemic. The revenue from the wireless business rose more than 52% YoY due to increased subscriber numbers. Xfinity Mobile added 216,000 subscribers, which brought its total subscriber base to 2.3 million. Xfinity Mobile has added 5G services, which bolstered its appeal.
Notably, the addition of 5G services comes as Comcast anticipates increased competition when Dish Network (NASDAQ:DISH) joins the wireless bandwagon.
The pandemic sell-off has left Comcast stock flat from where it was when Xfinity Mobile launched in April 2017.