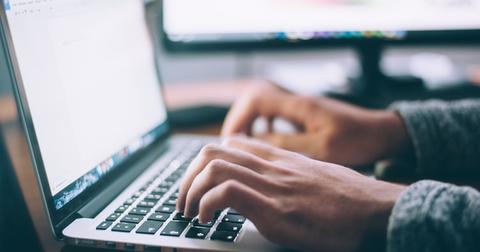 Amazon Stock Rose 1,000% Due to Small Business Loans Program
By Ruchi Gupta

Updated
Amazon (NASDAQ:AMZN) is in talks to bring Goldman Sachs (NYSE:GS) on board as a partner for its small business loans program called "Amazon Lending," as reported by CNBC on Monday. Amazon stock has risen more than 1,000% since the company launched its small business lending program in 2011.
Through the Amazon Lending program, the company extends loans ranging from $1,000 to $750,000 to merchants who sell their goods on its online marketplace. As of 2017, over 20,000 businesses in the US, UK, and Japan had benefited from Amazon's small business loans program.
Article continues below advertisement
Amazon already worked with Bank of America (NYSE:BAC) on its small business lending program. Bringing Goldman Sachs on board would expand the program and allow Amazon to serve more merchants. PayPal (NASDAQ:PYPL), Square, and Shopify also extend credit to their merchant customers. Square wrote $563 million in loans to 85,000 small businesses in the fourth quarter. Shopify also provides credit to its merchant customers.
Therefore, working with Goldman Sachs might help Amazon quickly expand its small business loans program to counter growing competition in that space.
Amazon stock has risen 5%
Last year, Amazon introduced its small business lending service in China, which took on Alibaba (NYSE:BABA) and Tencent in their backyard. Alibaba and Tencent provide an array of financial services, including business and consumer loans, through their Ant Financial and WeChat arms, respectively. Amazon stock has gained about 5.0% since its business loans service landed in China in May 2019.
Amazon's business loans service is also available in India. Last month, Amazon CEO Jeff Bezos announced a $1.0 billion investment commitment for India to support small businesses there.
The company's international businesses, including operations in China and India, rose 14% year-over-year to $23.8 billion in the fourth quarter.
Over $3.0 billion loans made to small businesses
Amazon doesn't regularly provide updates on the progress of its business lending operation. However, the company has made over $3.0 billion in small business loans by 2017 since the program launched in 2011.
In addition to generating interest income, the loans program benefits Amazon in several other ways. For example, merchants use the loans from the company to expand their businesses so that they can sell more. When merchants sell more, Amazon also earns more in commission.
Amazon stock has gained more than 8.0% year-to-date, which makes it one of the best-performing FAANG stocks in 2020. The stock rose following Amazon's strong fourth-quarter earnings results.