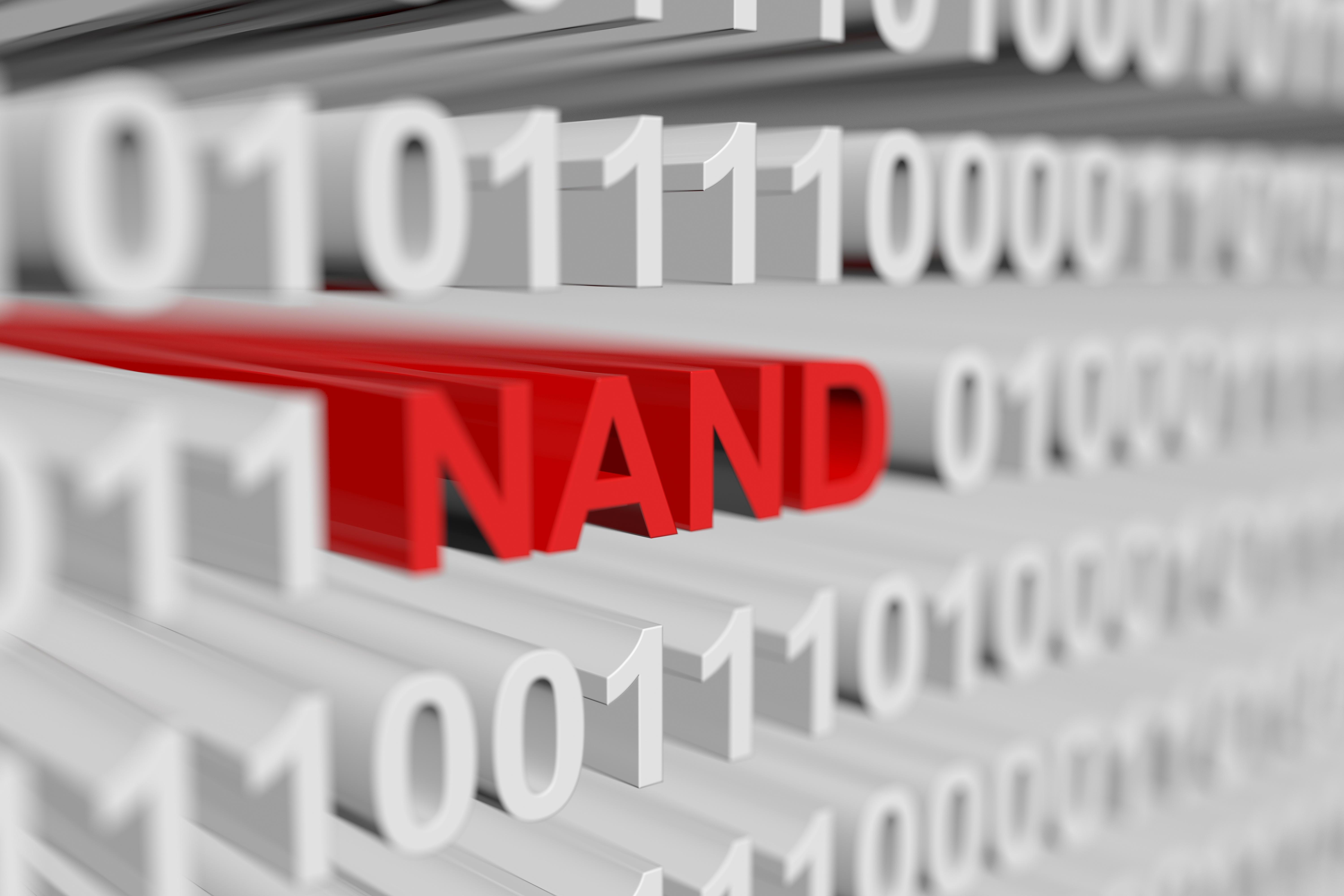 Why Did Cowen Upgrade Micron and Western Digital?
By Sophia Nicholson

Jan. 8 2020, Updated 8:45 a.m. ET
On Tuesday, Cowen and Company upgraded two semiconductor players—Micron Technologies (NASDAQ:MU) and Western Digital (NASDAQ:WDC). Cowen lifted the ratings for Micron and Western Digital stocks to an "outperform" rating from a "market perform" rating, according to CNBC. Cowen analyst Karl Ackerman also raised the target prices on both the chipmakers early on Tuesday. The analyst expects a significant recovery in the demand for memory chips and devices in 2020.
Chip stocks rose in pre-market trading on Tuesday due to news of the upgrade. Both of the shares also reached their respective 52-week highs during the trading day.
Article continues below advertisement
Micron and Western Digital stocks rose
Micron shares rose 8.78% on Tuesday after Cowen upgraded the stock. The stock closed the trading day at $58.27 after touching the high of $58.40. The stock price was 81.3% above the 52-week low of $32.14. At Tuesday's closing price, Micron's market capitalization was around $65 billion. The stock gained around 69.5% in 2019.
Western Digital stock closed up by around 6.8% on Tuesday after Cowen's upgrade. The stock made a 52-week high of $67.98 and ended the trading day at $67.66. Tuesday's stock price was 93.2% above the 52-week low of $35.02. At the closing price, Western Digital's market capitalization was about $20 billion. The stock rose around 70% in 2019.
Cowen lifted Western Digital stock
Ackerman raised the rating to "outperform" on Western Digital and lifted the target price from $45 to $88. The new target price of $88 is at a premium of 38.9% from Monday's stock price of $63.37. Ackerman predicts an improvement in NAND (negative AND) market fundamentals, which would benefit Western Digital stock.
We note that Western Digital is the third-largest maker of NAND flash memory chips after Samsung and Toshiba. According to a report from TheStreet, Ackerman stated that the average selling prices of NAND chips would rebound in 2020. The analyst mentioned that the NAND prices "have bottomed and should exceed expectations in [the first half of 2020] on supply tightness from new product launches."
Article continues below advertisement
The Cowen analyst is particularly upbeat on memory chip and storage makers like Western Digital. Besides a recovery in flash-memory prices from last year, the analyst is also bullish on the 5G opportunity, according to reports. The ongoing 5G rollout and expectations of a ramp-up in the video-game console upgrade cycle would boost NAND demand.
Western Digital needed the recovery in NAND chip demand. The company faced a downturn in fiscal 2019 (ending in June). Western Digital witnessed sluggish demand for NAND chips along with a cyclical downturn in the semiconductor sector in fiscal 2019. Meanwhile, the recessionary scenario seems to have ended. Western Digital stock should rebound, as noted by Market Realist analyst Puja Tayal.
Cowen's views on Micron stock
Ackerman raised the target price Micron stock to $70 from $50. The target price of $70 is trading at a premium of over 30% on Monday's stock price of $53.57. The analyst is optimistic about Micron stock. He expects an improvement in DRAM and NAND chip demand ahead.
Micron makes DRAM chips, which are used in personal computers, workstations, and servers. The company also sells NAND memory chips, which are used in smartphones and solid-state drives.
Article continues below advertisement
Ackerman expects an earlier-than-expected improvement in DRAM fundamentals, which is positive for Micron. Notably, DRAM chips generally offer higher profit margins than NAND chips. Ackerman also expects the NAND market to make profits amid the new launch of smartphones, which would tighten the chip supply.
Ackerman predicts that "DRAM fundamentals improve sooner than investor expectations of a second-half recovery on a modest server upgrade cycle." In a MarketWatch report, Ackerman discussed 5G smartphone adoption. He said, "that is driving upwards of 50% content increases in premium tier handsets." According to the analyst, these factors would help drive DRAM demand as well as DRAM ASP. Higher DRAM ASP would help boost Micron's operating profits.
Other analysts are also bullish on chip stocks
Last month, Susquehanna analyst Mehdi Hosseini also upgraded Western Digital and Micron's target prices and ratings. Hosseini expects a recovery in flash and storage chip products in 2020. The analyst also predicts a recovery in DRAM selling prices ahead, according to a Bloomberg report. CNBC's Mad Money host Jim Cramer also expects an improvement in the chip demand in 2020.
Analysts' recommendations
Among the 35 analysts covering Western Digital stock, 19 have a "buy" rating, 13 have a "hold" rating, and three have a "sell" rating on the stock. Currently, analysts have given the stock a 12-month target price of $65.95. On Tuesday, the average target price was trading at a discount of 2.52% from the current stock price.
Among the 37 analysts covering Micron stock, 27 have a "buy" rating, seven have a "hold" rating, and three have a "sell" rating. The analysts have given the stock an average target price of $63.51. Analysts' 12-month target price was at a premium of 8.99% to Micron's stock price.