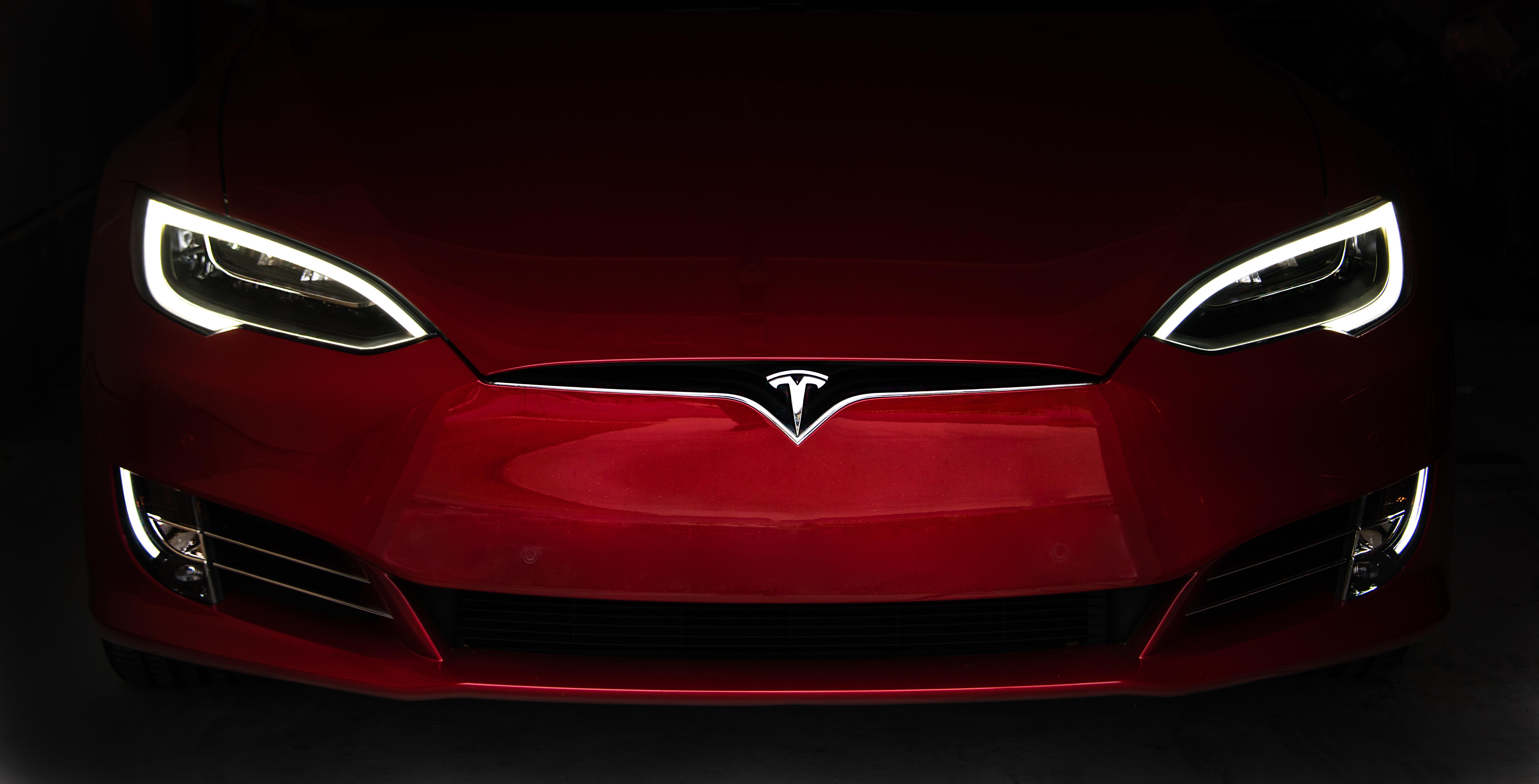 Musk Sets Battery versus Hydrogen Debate in Motion
By Mohit Oberoi, CFA

Dec. 3 2019, Updated 8:29 p.m. ET
On Monday, Tesla CEO Elon Musk tweeted about the environment and hydrogen. In his tweet, he seems to be mocking hydrogen-powered cars. Notably, observers are not on the same page about the relative environmental friendliness of battery electric vehicles and hydrogen fuel cell cars.
Last month, Musk tweeted that he planned to go offline on Twitter—an action he'd taken before. However, he was soon back on the microblogging site at his usual best.
Article continues below advertisement
Elon Musk
Tesla (TSLA) CEO Elon Musk is an avid Twitter user. In some ways, his tweets are Tesla's marketing and advertisement platform. Incidentally, Tesla does not spend very much on advertising. Musk's tweets serve as one of the company's major promotional outlets for Tesla and electric cars in general.
Musk has also mocked gasoline cars, and he recently took potshots at Ford's (F) F-150. However, Ford took exception to that and called on Musk to make a comparison on equal footing. Now, in one of his tweets, Elon Musk is apparently mocking hydrogen fuel cell cars as well.
Elon Musk's hydrogen tweet
On Monday, Musk tweeted, "People often think they're breathing oxygen, but are actually breathing nitrogen (78%) with a side serving of oxygen (21%) in argon sauce (1%), spiced up with CO2, H2O & a dash of neon & krypton (etc.)."
He continued, "Hydrogen is a light, odorless gas, which, given enough time, turns into people who will make this statement." In that cryptic tweet, Musk seems to be targeting both gasoline and hydrogen fuel cell cars. That said, the jury is divided on whether hydrogen fuel cells or electric battery-powered vehicles are more environmentally friendly. Notably, Toyota (TM), Honda (HMC), and Hyundai are also investing in hydrogen fuel cell technology.
Article continues below advertisement
Electric cars versus gasoline cars
To be sure, some critics don't even see battery-electric vehicles as all that environmentally friendly. Their basic argument is fourfold. Firstly, electricity used to power electric cars has a mix of coal in it. Coal is among the most polluting energy sources available. Secondly, the energy intensity of producing an electric car is higher than for a gasoline car. Thirdly, some of the battery metals are produced in less environmentally friendly conditions in developing countries. Finally, disposing of electric vehicle batteries is an environmental hazard in itself.
Notably, Musk frequently mocks gasoline cars and believes they belong in a museum. Of course, there are always two sides to these arguments. Please read Tesla's Favorite Pastime? Slamming Gasoline Cars for further analysis of the debate about gasoline cars versus electric cars.
Are electric cars environmentally friendly?
Despite all the above-listed factors, battery-powered electric vehicles are much more environmentally friendly than gasoline cars. Although Tesla's solar roof can further reduce emissions into the atmosphere by replacing traditional power, Tesla Solar has also been a vulnerability for Musk. Please read Tesla Solar: Controversies Pile Up for TSLA! for more analysis. However, the relative environmental friendliness of battery electric vehicles and hydrogen fuel cell cars is a trickier question.
Article continues below advertisement
Is Elon Musk right on hydrogen fuel cell cars?
To be sure, both battery electric vehicles and hydrogen fuel cell vehicles are electric in nature. The difference lies in where that electricity comes from. In a battery electric vehicle, the electricity mainly comes from the grid. So, a country's electricity production mix would determine the level of environmental friendliness of its battery electric vehicles.
In the United States, coal's contribution to electricity generation has gradually fallen. As the name suggests, a hydrogen fuel cell's electricity comes from the fuel cell instead of the battery.
Like electricity, hydrogen can come from different sources that include fossil fuels. So, whether hydrogen fuel cell vehicles or battery electric vehicles are more environmentally friendly would also boil down to how the hydrogen or electricity is respectively generated.
Musk favors battery electric vehicles over hydrogen fuel cell cars. However, analysts' opinions are sharply divided, and proponents of both technologies have several points to support their argument.
Are hydrogen cars safe?
It's also worth considering that hydrogen fuel cars are still in their infancy. While battery electric vehicle sales are also minuscule compared to internal combustion engine cars, they are still an established product.
As for hydrogen fuel cell cars, there are concerns over safety with a section of the market and potential buyers wary of the possible risks. However, as Hyundai explains, "Hydrogen Fuel Cell Electric Vehicles (FCEVs) are not hydrogen bombs on wheels. In fact, they are eco-friendly means of transport that filter air while driving, and the only byproduct is water."
Article continues below advertisement
It's worth noting that higher battery electric vehicle adoption would not need as much infrastructure support as hydrogen fuel cell cars. One can charge a battery electric vehicle at home. Plus, charging stations don't take much capital to set up. Musk can boast of the company's expansive Supercharger network.
However, hydrogen fuel cell cars would need a lot of investment in infrastructure as well. Hydrogen fuel cells are in the relatively early stages of their lifecycle, and more technological advancements should follow.
Musk's comments on hydrogen fuel cell cars
Musk has previously expressed his disdain for hydrogen fuel cell cars. CNBC reported that he called fuel cells as "fool cells" earlier this year. There are pros and cons to both hydrogen fuel cells and battery-powered electric cars.
For example, hydrogen fuel cell cars have a much greater range and take much less time to refill compared to a battery electric car. However, a battery electric car's running costs are lower than a hydrogen fuel cell car. California Fuel Cell Partnership estimates that based on current prices, hydrogen fuel cells' running costs are even higher than an internal combustion engine car.
Article continues below advertisement
Plus, hydrogen fuel cells aren't cheaper from an initial purchase price perspective. However, many expect hydrogen and hydrogen cell car costs to come down with technological advancements. Similarly, battery costs should fall future with technological advancements. Lower battery prices would also enable automakers to reduce battery electric vehicle prices. However, battery replacement costs can be prohibitive for battery electric vehicles.
Battery electric vehicles might have the upper hand for now
In my view, battery electric vehicles currently appear to have the upper hand over hydrogen cars. However, which technology could eventually kill internal combustion engine cars would depend on two factors.
The first factor is technological advancement and price parity with internal combustion engine cars. The second factor is government support for infrastructure and subsidies for buyers. Notably, China's electric vehicle sales have plummeted after the government reduced its subsidies. In general, investors have strong views about Tesla and Elon Musk. Please read Tesla Stock: Are You Bullish, Bearish, or Just Neutral? for more analysis.