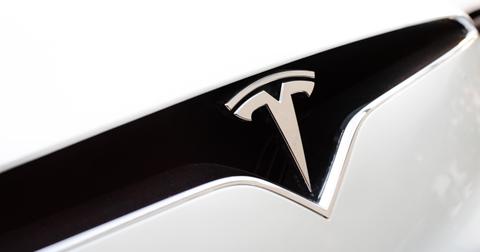 Will Tesla's War With Chanos and Einhorn Continue?
By Anuradha Garg

Updated
There are rumors that Tesla's (TSLA) famous short-seller Jim Chanos, the founder of Kynikos Associates, has covered his short position on the stock. However, during a video conversation with the Hedgeye's Keith McCullough, Chanos denied rumors that he had covered his Tesla short position. He said, "Tesla is and remains one of our biggest and our best short positions." Tesla stock has traded in a short range for the last five years.
Article continues below advertisement
After Tesla's surprise profits during the third quarter, many short sellers threw in the towel. We discussed in a recent article that one of Brazil's largest independent hedge-fund managers, Adam Capital, closed its Tesla short position. After Tesla's Q3 results showed an improved operating efficiency, the managers concluded that its short thesis no longer holds. Moreover, after its strong Q3 results, the stock surged. Also, the shorts suffered a bad burn with $1.4 billion in mark-to-market losses in just a day.
Tesla's short interest shrunk
Tesla's short interest also fell down substantially. According to the latest data from Nasdaq, Tesla's short interest shrunk by 14.5% as of October 31 compared to October 15. Also, as of October 31, its short interest was lowest since March. The stock surged by more than 30% since its Q3 results on October 23.
Ford's stock (F), on the other hand, tanked 3.5% since its Q3 results on October 23 due to bleak outlook. In the same period, Tesla outperformed the S&P 500 (SPY) and the Dow Jones Industrial Average Index (DIA). These indices returned 3.7% and 4.0%, respectively.
Article continues below advertisement
Chanos notes two things from TSLA's Q3
However, Chanos pointed out two specific things from the company's Q3 results. He thinks these things call for investor attention. First, he mentioned that the company acknowledged that the Model 3 demand in North America is plateauing at around 45,000 units per quarter. Second, the company said that their gross margins are essentially expected to stay the same in China after Shanghai Gigafactory comes up versus they are now in Fremont. Chanos reacted to this saying, "So why the hell are you doing it?"
Tesla's margins from China Gigafactory
Initially, the company's margins are expected to remain more or less similar to Fremont's in China. However, over time as production ramps-up, they are expected to climb. We discussed in a recent article that Morgan Stanley analyst Adam Jonas believes that this factory could boost Tesla's margins to low- to mid-30% range. This would be similar to the luxury automaker Porsche's margins. Tesla will get labor, supplies, logistics, optimization, and tariff-related cost benefits from this facility, which should bolster its margins.
Article continues below advertisement
Chanos is skeptical over Tesla's valuation
Chanos is very skeptical regarding Tesla's valuation. He thinks that "Tesla looks like the other auto OEMs in terms of margins except for valuation." He believes that Tesla doesn't have anything to support its higher valuation compared to its peers.
He added that after running Tesla's metrics through a global valuation model for an auto company, "you get a stock price that is interestingly worthless." Therefore, most of the company's valuation hinges on the future products that it is going to come up with.
Interestingly, Tesla's stock fell by over 6% on November 22 after the company unveiled its most-awaited vehicle, the electric pickup truck, on November 21.  The buzz for the event probably surpassed the actual reveal, which disappointed investors and analysts. Most analysts believe that Tesla will not be able to convert traditional pickup buyers with this futuristic-looking truck.
Article continues below advertisement
Einhorn blasts Tesla and Musk
Another famous short-seller of Tesla's stock, David Einhorn, also raised issues regarding Tesla's credibility. In its Q3 investor letter, Einhorn mentioned that Tesla keeps on prioritizing positive public relations ahead of customers' safety. Elon Musk fired back at Einhorn. Elon said that Einhorn is doing this to save face with its hedge fund investors. Also, he invited Einhorn to visit him and tour his facilities.
Einhorn, however, didn't back away. In a tweet, he once again accused Tesla and Musk of manipulating the company's accounts receivable number. Previously, he asked Musk why its accounts receivable were so high, going over $1 billion, when "car buyers don't typically drive off the lot without paying for the car." In the later tweet, he mentioned that due to the "purported answer" of Tesla IR and "inconsistent explanation," he wonders "whether your accounts receivable exist."
Article continues below advertisement
Tesla's war with Chanos and Einhorn continues
With their spat, it seems like Chanos and Einhorn are in no hurry to cover their short positions on Tesla despite the stock's recent surge. Plus, there is still a lot that can go wrong. Thus, it can provide much-needed fodder to the bears. Its electric pickup launch, for example, was not exactly a showstopper.
Also, Musk announced during Tesla's Q3 earnings that its China Gigafactory and Model Y production is running ahead of schedule. Any slip up on timelines of these projects would definitely be a downer for bulls.
A lot will also depend on the company's Q4 profits and the future outlook. An odd profitable quarter doesn't really change the investment thesis on a stock much. Therefore, the company needs to show the investors that it can consistently turn in profits to force more short sellers to square off their positions.