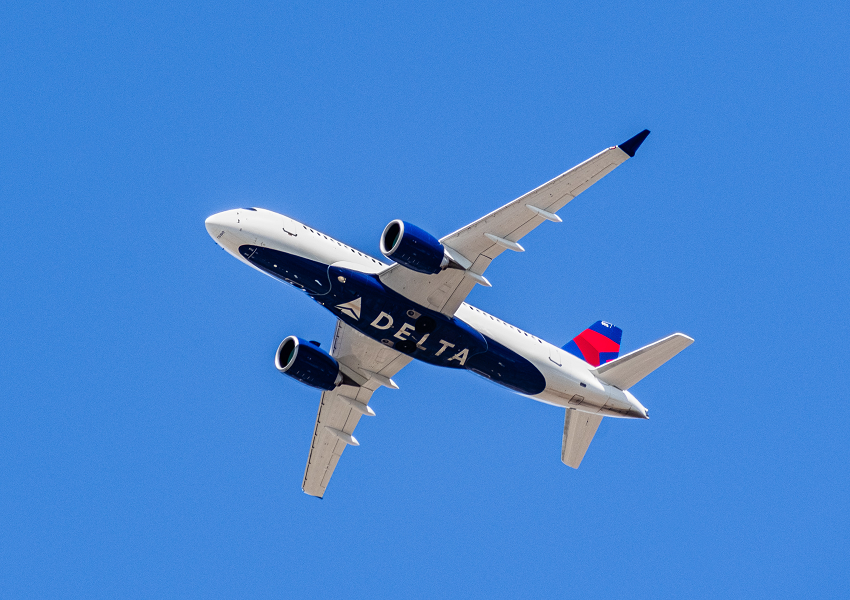 Delta's Traffic Outgrew Its Capacity in October
Delta Air Lines (DAL) reported its October operating metrics on Monday. Its traffic outgrew its capacity, expanding for a 21st month straight by 5.2% YoY (year-over-year). Delta's capacity (or available seat miles) grew just 5.1%, meaning the company managed to attract more passengers and filled extra seats. As a result of its higher traffic growth, Delta's load factor rose by ten basis points YoY to 85.6% in October.
Article continues below advertisement
Furthermore, Delta disclosed it carried 17.5 million passengers last month, a record for October. Strong corporate and leisure travel demand appear to be driving Delta's passenger traffic. The company may also be benefiting from its traffic-driving initiatives, which include low airfares, alliances, and reward programs.
From January to October, Delta's traffic grew 5.6%, while its capacity grew 4.6%. As a result, its load factor improved by 80 basis points in that period to 86.4%.
Delta's traffic growth by region
Delta's traffic grew both domestically and internationally. Last month, its US traffic grew 6.2% YoY, and from January to October, it grew 6.9% YoY. The airline's international traffic grew 3.6% in October, mainly due to a 5.3% rise in the Atlantic region. Its passenger traffic across the Pacific and Latin America regions grew 0.8% and 2%, respectively.
From January to October, Delta's traffic grew 3.4% internationally. Its Pacific and Atlantic traffic grew by 3.6% and 5%, respectively, while its Latin America traffic fell 0.5% YoY.
Article continues below advertisement
Delta adding capacity on profitable routes
Delta is focusing on realigning routes and increasing its profitable routes' capacity. The company's operating statistics over the last year show state massive capacity additions across its trans-Pacific and trans-Atlantic routes.
Last month, the company increased its capacity across the Atlantic and Pacific regions by 5.1% and 4%, respectively. From January to October, its Atlantic and Pacific seating capacity grew by 5% and 5.2%, respectively.
The company's focus on increasing its profitable routes' capacity is boosting its unit revenue. In Q3, the company's unit revenue rose by 2.5% YoY to $0.1657, outgrowing most peers'.
In the third quarter, American Airlines' (AAL) and United Airlines' (UAL) revenue grew 2% and 1.7% YoY, respectively. Southwest Airlines' (LUV) revenue grew the most among the top four US carriers, by 4.2% YoY.
Delta stock performance
This year, Delta stock has gained 15.2%, outperforming most peers. Southwest and United Airlines have gained 24.5% and 11.2%, respectively, while American Airlines has fallen 2.9%.
Nonetheless, Delta has underperformed the broader US market and the iShares Transportation Average ETF (IYT), of which 20% is allocated to the passenger airline industry. This year, the Dow Jones and S&P 500 have risen 17.9% and 22.7%, respectively, and IYT has risen by 20.2%.