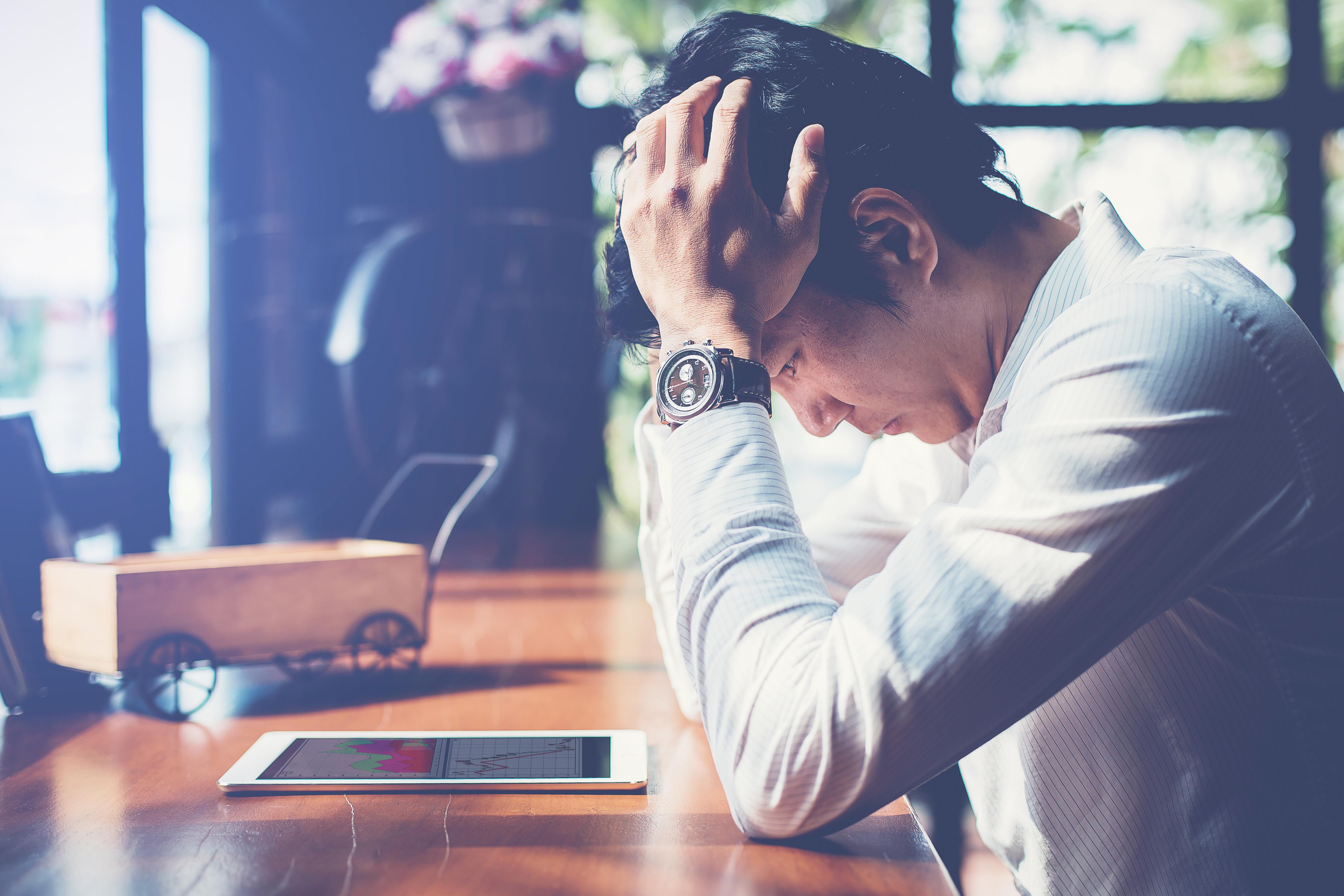 Dow Falls Over 1% as ISM Data Screams Recession
By Adam Rogers

Oct. 1 2019, Published 1:56 p.m. ET
The Dow Jones Industrial Average is down 261 points (or 1%) today as of the time of writing. ISM (Institute for Supply Management) data indicating an accelerated contraction in the manufacturing industry has driven the pullback.
The PMI (purchasing managers' index) for September fell to 47.8% from 49.1% in August. A PMI score of below 50% indicates a contraction. The PMI score in September was the lowest since June 2009, when it fell to below 35. This contraction was attributed to the trade war between the US and China, which has been going on for over 15 months.
According to a CNBC report, Bleakley Advisory's chief investment officer, Peter Boockvar, stated, "We have now tariffed our way into a manufacturing recession in the U.S. and globally."
Article continues below advertisement
The PMI has fallen for the second consecutive month. ISM stated that the accelerated decline in PMI reflects a fall in business confidence. ISM's Timothy Fiore claimed, "Global trade remains the most significant issue, as demonstrated by the contraction in new export orders that began in July 2019. Overall, sentiment this month remains cautious regarding near-term growth."
Key highlights of the ISM data
ISM estimates suggest that three out of 18 manufacturing industries reported growth in September. These industries were chemicals, miscellaneous manufacturing, and food, beverage, and tobacco.
Computer and electronic product shipments outpaced new orders for the second consecutive month. The global auto industry is also experiencing a slowdown. In the fabricated metal products segment, respondents claimed that the market was expected to slow at a higher-than-normal rate in the fourth quarter.
Further, the machinery industry is affected by soft demand on "some product lines" and higher inventories. We can see why investors are cautious, resulting in the Dow's pullback today.
The S&P 500 Index is down 0.9%, while tech ETFs the Technology Select Sector SPDR ETF, the VanEck Vectors Semiconductor ETF, and the iShares PHLX Semiconductor ETF have returned -0.42%, -0.32%, and -0.33%, respectively, today.
Article continues below advertisement
Dow Jones trading 2.7% below its 52-week high
The PMI has steadily fallen from 58.8% in November 2018. It was at 51.2% in July this year. Despite the PMI's decline, the Dow is trading just 2.7% below its record high. Stocks such as Apple, Procter & Gamble (PG), Microsoft (MSFT), Visa (V), and Home Depot (HD) have been instrumental to the Dow's strong performance.
While the Dow Jones Industrial Average has gained 14.4% year-to-date, Apple is up 43.4% in the same period. PG, MSFT, GS and HD have returned 34.9%, 36%, 31.7%, and 34.9%, respectively, in 2019. These five companies account for 22.3% of the Dow.
Now, the ISM data shows us that recession fears might actually come true. CNBC accessed a note from MUFG Bank's Chris Rupkey that states, "Purchasing managers are telling stock market investors to get out. Run. Run for your life. Get out while you can. The outlook is darkening and the thunder is growing louder by the day."
This is as bearish as anyone can get. The Dow was volatile last week as well and ended up in the red.
Is it time for investors to reconsider their investments in the stock market?