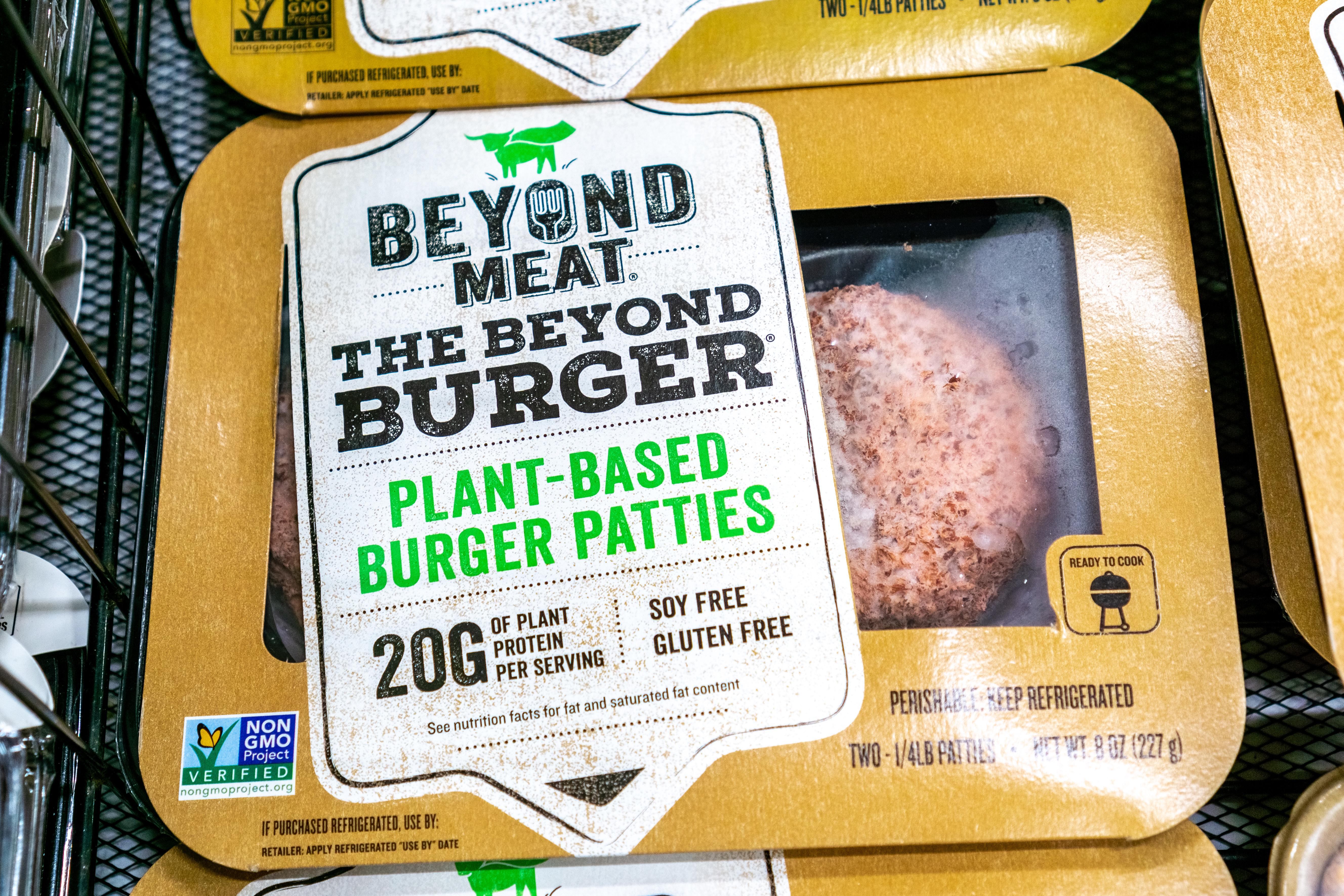 Why Is Beyond Meat Stock Rising Today?
By Adam Rogers

Aug. 20 2019, Published 12:01 p.m. ET
So far, Beyond Meat (BYND) shares have risen today. The stock rose more than 7% in early market trading.
Article continues below advertisement
Why is Beyond Meat stock rising?
Leading investment bank J.P. Morgan (JPM) upgraded Beyond Meat. J.P. Morgan upgraded the stock to "overweight" from "neutral" and increased its 12-month target price to $189. Currently, Beyond Meat stock is trading at $154.68, which is way above its IPO price.
J.P. Morgan attributed its stock upgrade to the recent pullback. The bank said, "With cash-on-hand likely to exceed $300MM by the end of 3Q, another guidance raise potentially ahead, and the stock 40% off its high, we think the stock is appealing once again." The banks also said, "We see three primary reasons for renewed optimism: The potential to acquire new food-service customers, continued strength in measured data, and valuation."
Although the stock has lost 35% in market value since July 26, Beyond Meat has generated staggering returns since the IPO. The shares rose from $65.75 on May 2 to $239.71 on July 26. Since the company was overvalued. As a result, Beyond Meat was due for a significant correction.
The shares fell after Beyond Meat's second-quarter results. The company announced revenues of $67.25 million—above the estimates of $52.7 million. The earnings were -$0.24—way below the estimates of -$0.08. The stock fell after Beyond Meat's second stock offering, which was priced at $160 per share. Beyond Meat has a market cap of $9.4 billion. The stock is valued at 36x its 2019 sales.
Growth story remains intact
Beyond Meat will be trading at premium valuations for a while due to its estimated revenue growth. Analysts expect the company's sales to rise 195% to $260 million in 2019. The sales will likely rise 58% to $411 million in 2020 and 42% to $583 million in 2021. Analysts expect Beyond Meat's bottom line to improve quickly.
The company's operating margin will likely improve from 0.3% in 2019 to 5% in 2020 and 7.9% in 2021. The net margin will likely rise from -5.2% in 2019 to 3.9% in 2020 and 11.8% in 2021.
Soon, Beyond Meat will be a profitable company with high growth in an increasing total addressable market. The company is one of the top IPO stocks. Investors should look to buy the stock at every dip.
Market Realist analyst Aditya Raghunath doesn't hold a position in Beyond Meat stock.