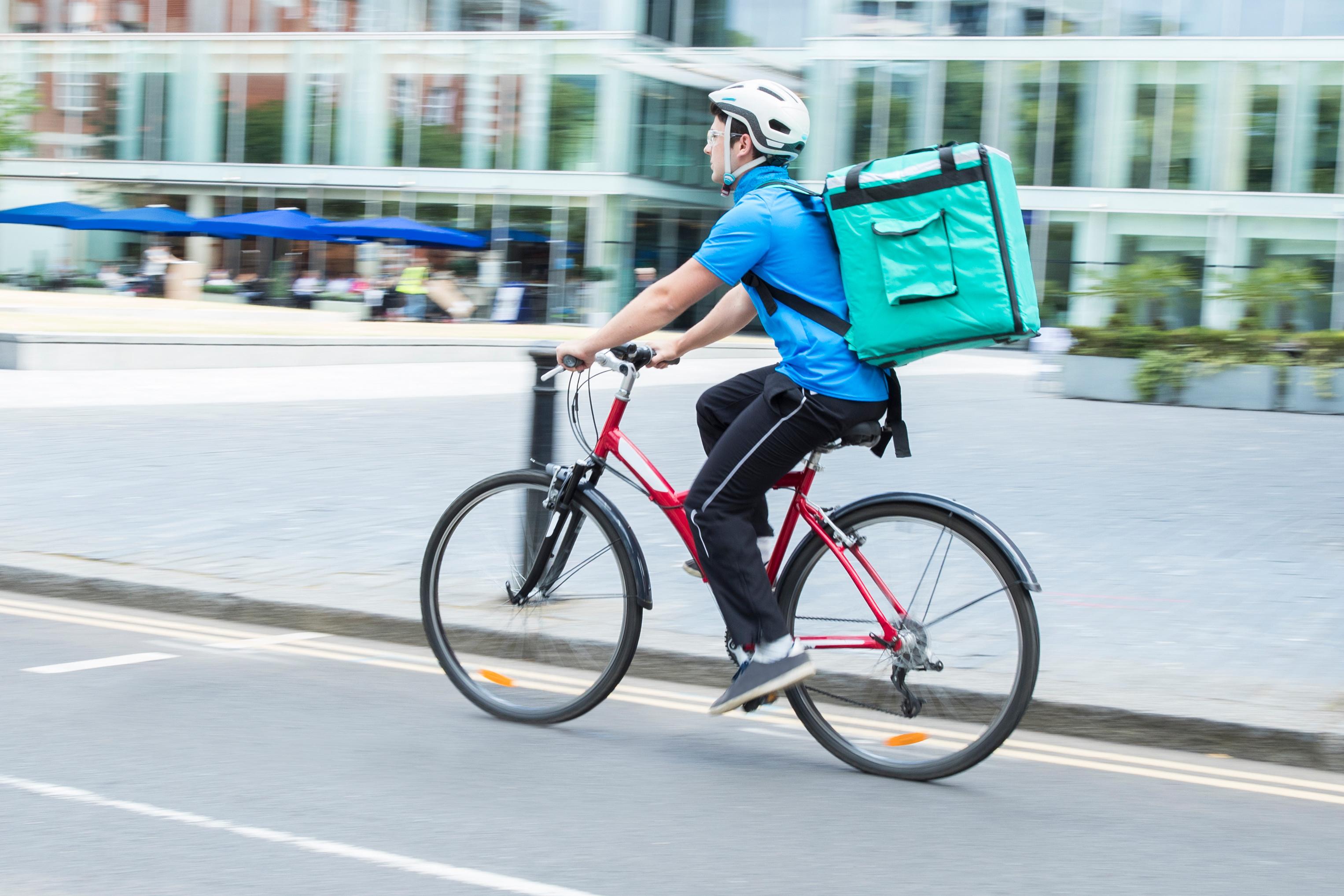 Grubhub Stock Falls on Q2 Earnings Miss
By Adam Rogers

Jul. 30 2019, Published 3:13 p.m. ET
Grubhub stock declined over 11.5% today
Grubhub stock (GRUB) is trading 11.5% lower today. The company announced its second-quarter results on July 30 and reported revenue of $325.1 million, a rise of 36.0% year-over-year. Grubhub's EPS fell 46.0% YoY to $0.27 in the second quarter.
Grubhub reported revenue of $239.74 million with EPS of $0.50 in the prior-year period. Analysts estimated Grubhub to post revenue of $318.76 million and EPS of $0.30 in the second quarter. While the company beat analyst revenue estimates, its earnings were 10.0% lower than estimates, driving Grubhub stock lower.
Article continues below advertisement
Grubhub earnings have now declined since the fourth quarter of 2018. Its revenue growth while robust is also decelerating. In 2018, Grubhub's sales rose by 47.5% year-over-year to just over a billion dollars. In the first quarter, Grubhub's sales grew by 40.0% to $323.8 million. Grubhub is also facing stiff competition from Uber Eats and Door Dash.
In the first quarter, Grubhub in fact posted its first-ever net loss as a public company as it spent heavily on marketing. These factors have meant that Grubhub stock is now down 52.0% since September 2018.
What drove Grubhub sales in the second quarter?
Grubhub's gross food sales rose 20.0% YoY to $1.5 billion, up from $1.2 billion in the second quarter of 2018. Active Diners rose 30.0% YoY to 20.3 million, up from 15.6 million in Q2 2018. The Daily Average Grubs (or DAGs) rose 16.0% to 488,900 as well.
Grubhub founder CEO Matt Maloney continued to be optimistic about Grubhub's growth and stated, "The team continued executing in the second quarter, adding thousands of new, high-quality independent and enterprise restaurants and growing our active diner base to more than 20 million. We are excited about the trajectory of our two-sided marketplace – both in terms of geographic diversity and depth in individual markets. Restaurants are increasingly valuing the incremental sales and products we provide, while diners highly regard our robust restaurant selection and consistently low transaction fees."
Grubhub is now focusing on improving the bottom line by increasing delivery efficiency. Its adjusted EBITDA per order in the second quarter rose from $0.14 to $1.23 sequentially as a result of this. Grubhub has looked to gain traction in smaller markets that have helped it improve profit margins.
Article continues below advertisement
What does Grubhub expect in the third quarter and 2019?
Grubhub has estimated sales between $320 million and $340 million in the third quarter. Its sales in 2019 are forecast between $1.34 billion and $1.39 billion. Analysts estimated sales of $332.0 million in the third quarter and sales of $1.37 billion in 2019. Grubhub's midpoint forecast is lower than analyst average estimates, which would also have impacted investor sentiment today.
Grubhub stock is trading at an attractive valuation
Grubhub stock is trading at a forward PE multiple of 33.0x. Its earnings are estimated to fall by 13.3% in 2019. This decline is already priced into Grubhub stock. The earnings are then expected to grow by 50.0% in 2020 and at an annual rate of 27.0% in the next five years, indicating that the stock is undervalued. It is a profitable high-growth company.
The 25 analysts tracking Grubhub have a 12-month price target of $98.04. This indicates an upside potential of almost 40.0% from its current price.