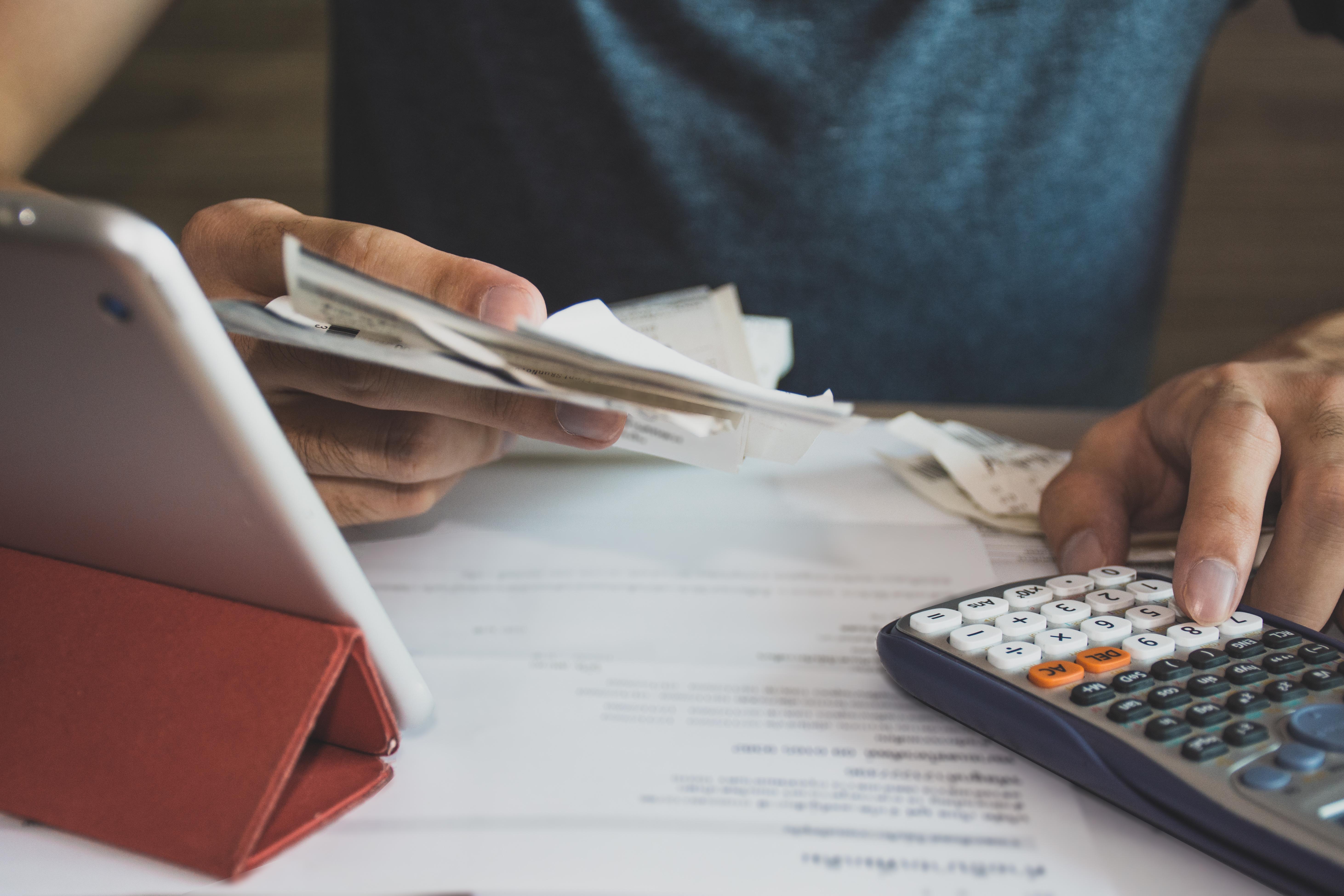 AT&T Opens New Revenue Streams as It Works to Cut Debt
By Ruchi Gupta

Jul. 23 2019, Updated 3:35 p.m. ET
AT&T turns a problem into a business
AT&T (T) this month became the first US major mobile operator to offer a service that automatically blocks unwanted calls. In so doing, AT&T has also opened a new revenue stream as it works to reduce its debt.
The Federal Communications Commission last month (June) ruled that operators can block robocalls by default for their subscribers. Before that, subscribers needed to opt in to a robocall blocking service offered by their operator. Robocalls are annoying to many people. In June alone, 4.4 billion robocalls targeted Americans, according to the Robocall Index.
Article continues below advertisement
AT&T will automatically block fraud robocalls for free for its customers, the company announced recently. However, automatic blocking of spam robocalls will come at a cost to AT&T subscribers. Spam calls are those that a customer may consider annoying, such as unsolicited marketing calls. To block spam calls, AT&T customers will need to blacklist unwanted numbers themselves, and this service is free. If customers want AT&T to automatically block spam calls for them, they will have to pay for the service. AT&T's automatic spam blocking service will cost $4 per month, according to a report from Ars Technica.
The paid automatic spam call blocking service could be a massive new revenue source for AT&T. The company finished the first quarter with 155.7 million wireless subscribers across the United States. If all those customers pay $4 per month for the automatic spam robocalls blocking service, AT&T could make billions of dollars. AT&T could generate $1.9 billion in new revenue quarterly if all its customers purchase the automatic spam call blocking service. The revenue would come to $7.6 billion annually.
Article continues below advertisement
Much-needed shot in the arm for AT&T
If the unwanted call blocking service could raise $7.6 billion of new revenue, it would boost AT&T's financials. AT&T desperately needs more cash. The company is investing heavily in 5G network deployment and working hard to bring down its huge debt load. AT&T closed the first quarter of 2019 carrying $169 billion in debt. It aims to reduce the debt to $150 billion by the end of the year.
HBO Max will launch in the spring of 2020 and it will arrive after AT&T has sold its stake in Hulu. By dropping out as a Hulu investor, AT&T has freed itself to battle Hulu more fiercely in the subscription video market. AT&T sold its roughly 10% stake in Hulu in April to Walt Disney (DIS) and Comcast (CMCSA) for $1.4 billion. The Hulu exit became one of the asset sales AT&T has made in recent times. AT&T has been selling some of its assets to raise cash to pay down its debt.
Article continues below advertisement
With HBO Max, AT&T is pursuing subscription video revenues. The subscription video market in the United States generated $19.9 billion in revenue in 2018. The revenue grew from around $15 billion in 2017, according to data from eMarketer. Netflix currently dominates the subscription video market in the US, with subscription sales topping $7.6 billion in 2018. HBO Max will join AT&T's other subscription video services DirecTV Now and WatchTV.
Pulling shows from Netflix
In an attempt to take subscribers from Netflix, AT&T is withdrawing its hit television series Friends from Netflix. Friends will now become exclusive to HBO Max. Walt Disney and Comcast are also pulling some of their shows and movies from Netflix to preserve the content for their own services.
Article continues below advertisement
AT&T exploring a sale of regional sports networks
The pressure to reduce its debt load has led AT&T to sell some of its assets and businesses. Besides the sale of its stake in video streaming service Hulu, AT&T also recently sold its New York office building. AT&T sold the New York property for $2.2 billion, all in a bid to raise more cash.
AT&T wants to sell even more assets to raise cash for debt repayment for its 5G project. For example, Bloomberg has reported recently that AT&T is exploring the sale of four of its regional sports networks. The report stated that AT&T could make as much as $1.0 billion from the sale of the networks.
Besides unlocking cash for AT&T, the sale of the networks could also cut the company's operating costs. The costs of licensing sports content have been rising. Similarly, Disney is also in the process of selling its regional sports networks to Sinclair Broadcast Group (SBGI). The networks sale could generate $9.6 billion of cash for Disney.
Like AT&T, Disney also has a massive debt load that it needs to bring down. But its decision to sell its regional networks is more about meeting a regulatory condition than raising funds. Disney agreed to purchase a portfolio of entertainment businesses from Fox Corporation (FOXA). Regulators approved the deal on condition that Disney must divest the regional sports networks included in the deal.
Article continues below advertisement
Megadeals plunge AT&T into debt
AT&T and Disney saw their debts soar following a series of acquisitions. AT&T spent more than $67 billion to purchase satellite television provider DIRECTV in 2015. Last year, AT&T closed another megadeal. The acquisition of WarnerMedia for $85.4 billion. AT&T borrowed money to pay for these acquisitions. At the time it closed the WarnerMedia transaction, its debt stood at more than $180 billion. On its part, Disney borrowed to finance its $71.3 billion purchase of Fox assets. The transaction closed in March this year.
Cutting jobs to control costs and save for debt reduction
In addition to opening new revenue streams and selling assets, AT&T has also been cutting jobs. The goal is to control costs and make financial savings that it could apply toward cleaning up its balance sheet.
AT&T's recent job cuts have targeted its WarnerMedia unit. As the Wall Street Journal has reported, AT&T's latest job cut move is shrinking the advertising sales team at WarnerMedia. The company has also recently cut jobs in other departments of WarnerMedia. In May, for example, it chopped over 150 jobs in WarnerMedia's television operations.
Article continues below advertisement
The job cut that AT&T has been making seeks to eliminate redundancies and lower payroll costs. With a mountain of debt to bring down, AT&T is trying to make every dollar count. However, job cuts at AT&T have also been a source of controversy. The Communications Workers of America (or CWA) has accused AT&T of not keeping its word about creating jobs. The CWA is the largest labor union for communications and media workers in the United States.
Corporations that supported overhauling America's tax code argued that it would encourage them to invest more in the country. And more investments would create more jobs. CWA claims that AT&T has actually been cutting jobs instead of creating more since getting the tax cut it wanted. The labor union has called for Congress to probe AT&T for allegedly not honoring its jobs promise.
AT&T will report its second-quarter results on July 24. For the first quarter ended in March, AT&T generated $44.8 billion in revenue, representing an increase of 17.8% YoY. T-Mobile (TMUS) and Sprint recorded revenue growth of 6.0% and 4.4% YoY, respectively, in the first quarter. AT&T, T-Mobile, and Sprint are underway with the 5G network rollout across US mobile operators like AT&T are counting on 5G to help them sell more wireless services and open new revenue streams.