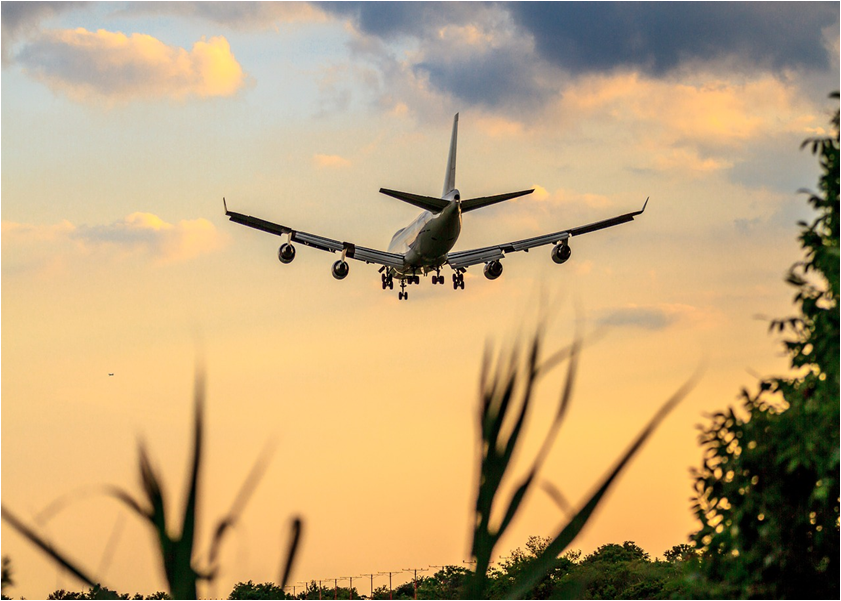 Boeing Set to Fly High in 2018: Raised Earnings and Guidance
By Samuel Prince

Apr. 25 2018, Updated 1:23 p.m. ET
Boeing's strong 1Q18 earnings
The world's largest aerospace company and the United States' industrial (IYJ) icon Boeing (BA) announced its 1Q18 earnings today. The manufacturer of commercial aircraft and defense, space, and security systems continued its strong earnings story in 1Q18.
The company's adjusted EPS (earnings per share) of $3.64 in 1Q18 made Thomson Reuters analysts check their math. Boeing beat analysts' adjusted EPS estimate of $2.58 by a wide margin of 41.1%. On a YoY (year-over-year) basis, BA's adjusted EPS skyrocketed 81.1%, compared with $2.01 in the first quarter of 2017.
Boeing stock opened at $338.42 today, up 3% from yesterday's close of $329.06. After declining 2.8% in initial trading hours, the stock regained lost ground to $338.15.
Article continues below advertisement
Revenue and margin stats for 1Q18
Boeing's revenues in 1Q18 were $23.3 billion, up 11.5% from its $20.9 billion a year ago. The industrial giant beat analysts' revenue estimates of $22.2 billion by 5%. Expediting the production of commercial jetliners and increasing delivery (184 commercial aircraft) in 1Q18 drove the company's Q1 2018 revenues. The continued surge in air traffic (DAL) in terms of passengers and cargo for the aviation (LUV) industry worldwide is proving to be a solid top-line tailwind for the company.
The Commercial Airplane segment's revenue jumped 5% to $13.6 billion, compared with $12.9 billion in 1Q17. The rise in revenue was driven by the delivery of 184 commercial airplanes in 1Q18, up 9% from 169 units in the corresponding quarter last year. The segment's operating margin expanded by 430 basis points to 11% in the quarter from 6.7% in 1Q17.
Revenues in the Defense, Space, and Security (LMT) segment grew in double digits by 13% to $5.7 billion in 2018, compared with $5.1 billion a year ago. Higher C-17 deliveries, increased weapons volume, and international fighters led the Defense vertical's revenue growth. The segment's operating margin improved 0.6%–11.3% from 10.7%–1Q17.
Revenues for the Global Services segment rose 8% to $3.9 billion, compared with $3.6 billion in the first quarter of 2017. Notwithstanding the operating margin rise in two major segments, Global Services vertical recorded an 80 basis point fall in its 1Q18 operating margin to 16.3%.
Revised 2018 guidance
Buoyed by the strong 1Q18 operating and financial performance, Boeing raised its earnings and cash flow forecast for 2018. It raised its estimated EPS range to $16.40–$16.60 from $15.90–$16.10 for fiscal 2018. However, Boeing's revenue guidance remains between $96.0 billion and $98.0 billion for the year. The company's operating cash flow guidance is now $15.0 billion–$15.5 billion for 2018 versus up to $15.0 billion previously.