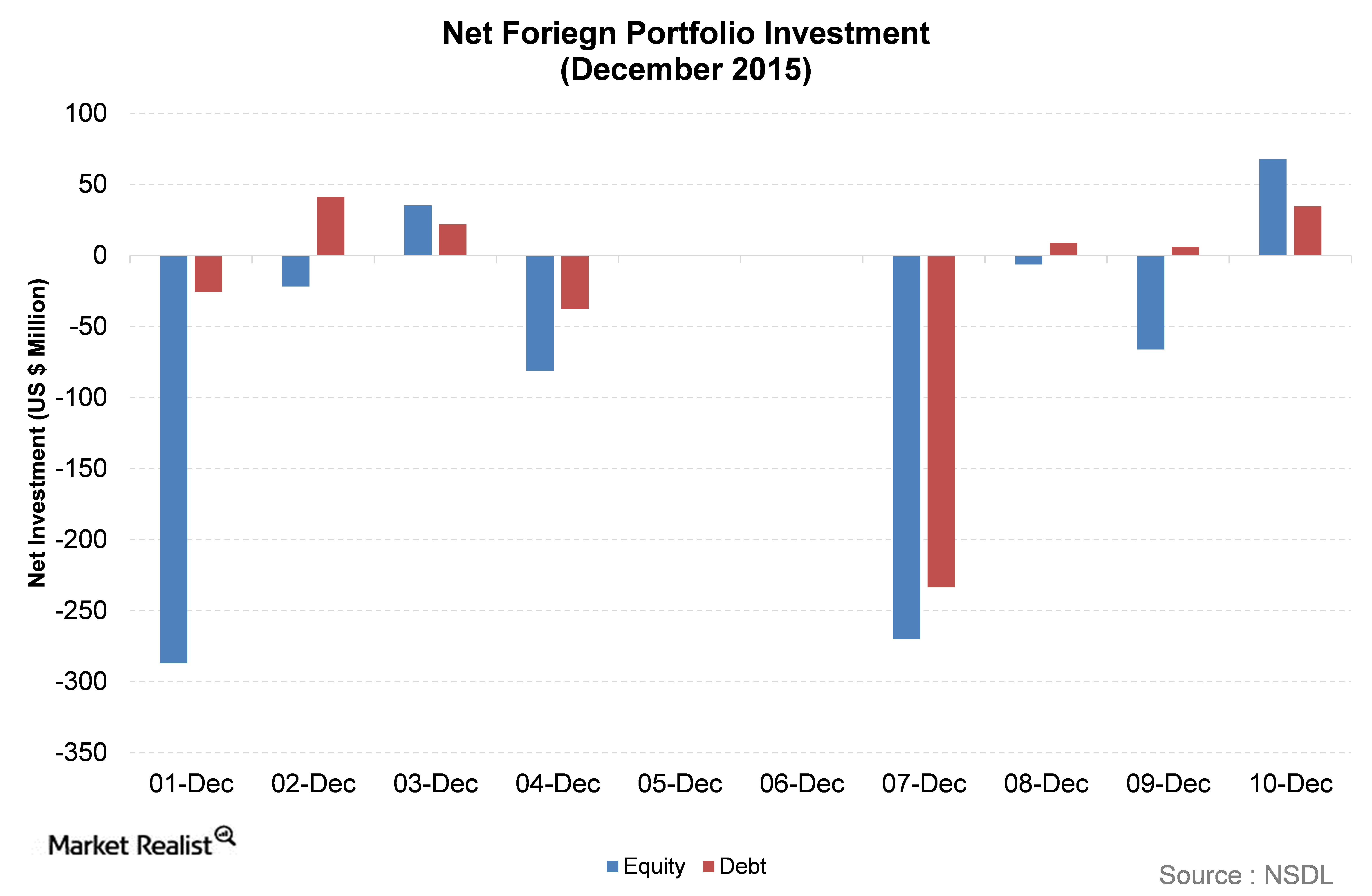 Foreign Money Fleeing Indian Shores
By Pete Raine

Dec. 14 2015, Updated 1:07 p.m. ET
Odds in favor of a rate hike
With the Federal Reserve set to announce its monetary policy, the market in India is already showing signs of anxiety. Expectations are strong that the Fed will start out on the path to normalization for the federal funds rate. This would be the first rate hike since June 2006. The interest rate has remained near zero since 2008. Also, the Fed is concerned about its credibility. No rate hike in December may hurt the Fed's credibility.
Article continues below advertisement
The FPI exodus from India
A higher interest rate in the United States makes an emerging economy like India less attractive for investment. FPI (foreign portfolio investment) in India has already started showing signs of an exodus. The chart above shows the net FPI so far in December 2015.
The daily trend in FPI investment in December 2015 shows that India's foreign capital inflows are falling. The net investment has been negative on almost all days, especially for the equity segment, which saw a net outflow of $287 million on December 1. There was a net outflow of over 160 billion Indian rupees from November 2015 until December 10, 2015.
India-focused funds
For India-focused funds like the ALPS Kotak India Growth Fund Class A (INDAX) and the Matthews India Fund Investor Class (MINDX), the last month has been dismal. As of December 10, the INDAX has fallen 15.2% in the last month. The MINDX has fallen 2.4% during the same period. Infosys (INFY), HDFC Bank (HDB), and ICICI Bank (IBN) are among the top holdings of INDAX.