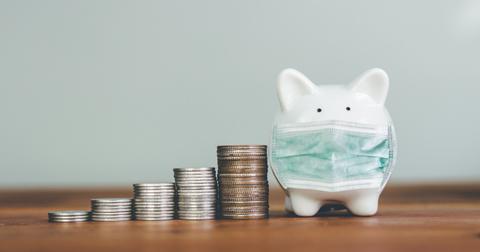 Sorrento Therapeutics' Stock Price Continues to Climb
By Ambrish Shah

Updated
Sorrento Therapeutics stock reached a new 52-high of $19.39 on Monday. The stock rose 30.5 percent and closed at $18.82 with a market capitalization of $4.6 billion. Sorrento Therapeutics stock has risen by 92.6 percent in the last five days and 779.4 percent in the trailing 12-month period.
What is Sorrento Therapeutics' stock price?
Sorrento Therapeutics stock is trading 2.9 percent below its 52-week high of $19.39 and 1,254.0 percent above its 52-week low of $1.39. Year-to-date, the stock had risen by 456.8 percent as of Monday.
On May 15, Sorrento Therapeutics stock rose 158 percent after the company said that it found a cure for the coronavirus outbreak. However, the stock bottomed out at $3.82 on June 4 due to questions about the accuracy of its claim.
What is Sorrento Therapeutics?
Sorrento Therapeutics is a biotechnology company. Shares of Sorrento Therapeutics have been rising since July 24. The company announced that it plans to purchase SmartPharm Therapeutics, which is a COVID-19 therapy developer. The financial terms of the agreement were not made public.
In the press release, Sorrento Therapeutics CEO Henry Ji said, "We are very encouraged by the preclinical data generated thus far by our STI-1499 neutralizing antibody against COVID-19." He also said, "We are excited about the prospect of leveraging SmartPharm's Gene Mab platform in combination with our G-MAB library to produce next-generation gene-encoded antibody candidates against a host of pathogens and cancer cell types."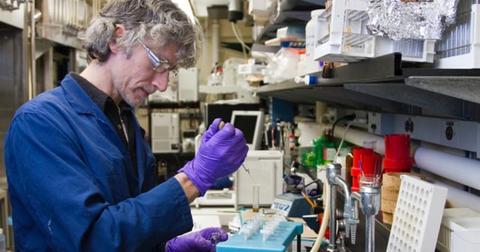 On July 29, Sorrento Therapeutics announced that it entered into a licensing agreement with Columbia University for the rights to a rapid test that detects the COVID-19 virus in saliva in less than 30 minutes.
In the second quarter, Sorrento Therapeutics reported an EPS of -$0.34 compared to -$0.46 in the second quarter of 2019. The EPS missed analysts' consensus estimate of -$0.22. Sorrento Therapeutics generated sales of $9.0 million in the second quarter, which was 39.1 percent higher than the second quarter of 2019. The company beat analysts' consensus sales estimate of $8.0 million.
Sorrento Therapeutics' stock forecast
Currently, Sorrento Therapeutics stock is being tracked by two Wall Street analysts. Both of the analysts covering the biotechnology company have a buy rating on the stock. None of the analysts recommend a sell. Their 12-month mean target price for Sorrento Therapeutics stock is $25.00, which is 32.8 percent higher than its price on Monday. Analysts' target price for the stock has risen from $23.00 in July—a growth of 8.7 percent.
On July 31, Raghuram Selvaraju of H.C. Wainwright increased its target price on Sorrento Therapeutics stock from $24 to $30. However, the analyst reiterated his buy rating on the stock.