How to Get Hearing Aids Over the Counter — Ruling Will Be Finalized Mid-October
The U.S. Food and Drug Administration (FDA) has approved certain hearing aids for over-the-counter (OTC) sale. The move marks a major shift in accessibility and affordability for people with hearing loss.
Article continues below advertisement
Once OTC hearing aids become available, the market will likely become more competitive, ultimately lowering the costs for high-priced hearing aids that remain inaccessible to many Americans who need them. Some stores are already taking a stand by stating they will offer OTC hearing aids as soon as regulation officially allows.
The FDA has opened up over-the-counter hearing aid sales.
On Aug. 16, the FDA announced a historic ruling for hearing aid accessibility. In the ruling, the FDA said it has created a "new category of [OTC] hearing aids, enabling consumers with perceived mild to moderate hearing impairment to purchase hearing aids directly from stores or online retailers without the need for a medical exam, prescription, or a fitting adjustment by an audiologist."
Article continues below advertisement
According to the National Institute on Deafness and other Communication Disorders, 28.8 million U.S. adults could benefit from the use of hearing aids. Of U.S. adults ages 20–69 who could benefit from hearing aids, only 16 percent have ever used them.
On average, hearing aids in the U.S. cost about $3,000 (though many are even more expensive). Health insurance doesn't cover hearing aids and the cost of the piece itself only becomes more expensive when considering associated medical costs.
Article continues below advertisement
By making hearing aids available OTC, the FDA is opening up the window for competition and reducing additional costs associated with getting a hearing aid.
Hearing aids vs. PSAPs: How the new classification changes things.
In addition to making hearing aids available for OTC sale, the FDA segmented hearing aids and Personal Sound Amplification Products (PSAPs) into new products. People with hearing loss use hearing aids for medical purposes while people with normal hearing may use PSAPs due to personal preference.
Article continues below advertisement
Potential outcomes for hearing aids: The ruling is a step in the right direction.
OTC sales open up an industry, and increased competition in a sector can improve products while reducing costs for consumers.
Audiologist Nicholas Reed, of the Department of Epidemiology at Johns Hopkins Bloomberg School of Public Health, told reporters, "We don't know what these companies might come up with. We may literally see new ways hearing aids work, how they look."
Article continues below advertisement
Plus, people with hearing loss will be able to use tax-advantaged Health Savings Account (HSA) and Flexible Spending Account (FSA) funds to purchase hearing aids.
The move isn't a panacea and won't help every hard-of-hearing person access the right aids (and it doesn't address care), but it's a step forward.
Article continues below advertisement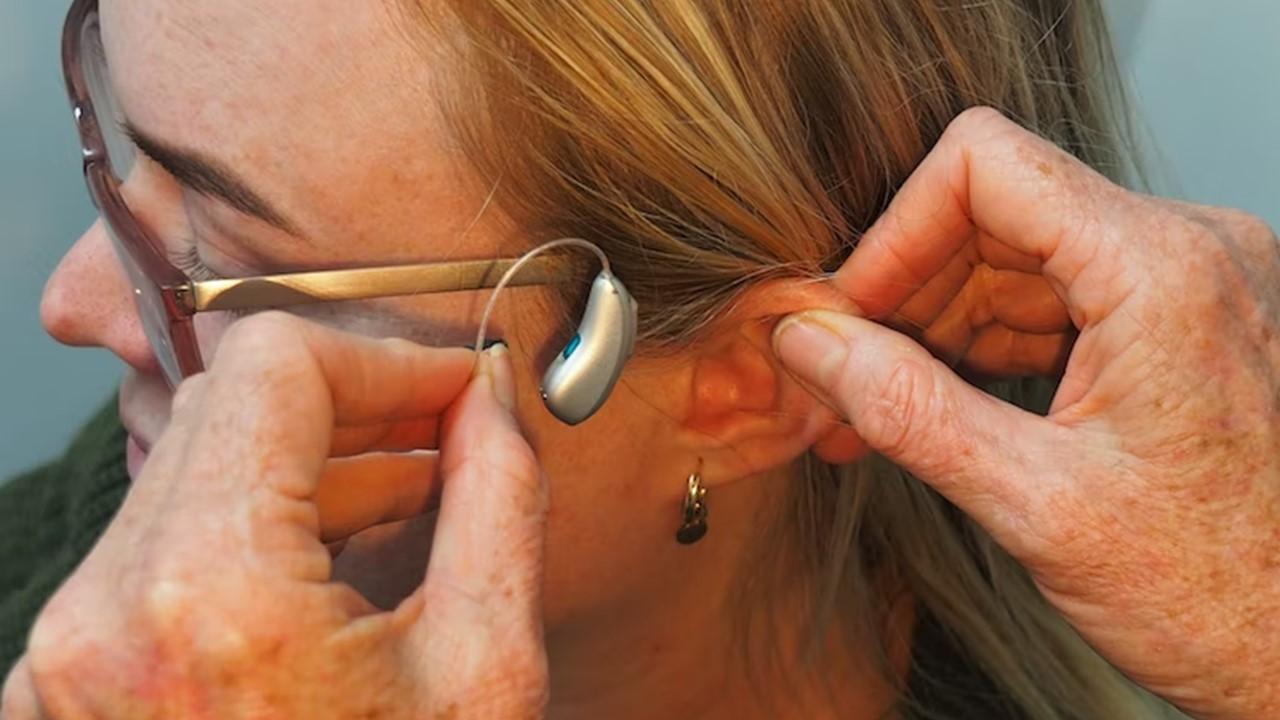 Here's when and where you can get over-the-counter hearing aids.
The FDA's final rule will take place 60 days from the original announcement, or mid-October. At that time, some stores will be ready to sell OTC hearing aids while others may need additional time to get products ready for retail.
Article continues below advertisement
Best Buy (BBY) announced that 300 of its 1,000 U.S. stores will begin selling 10 different OTC hearing aids. The store hopes to get the products in as early as mid-October when the ruling gets finalized. Best Buy category officer Frank Bedo said in a statement, "Our expansion of the hearing collection and new store experience will let customers easily find a hearing loss solution from brands they trust."
Other stores haven't announced the upcoming sale of hearing aids yet. The high price tag may keep it out of drug stores such as CVS and Walgreens, but other tech companies may take on the product. Stores like Costco and Walmart already offer hearing aids by prescription, so they will likely transition to the new OTC model.