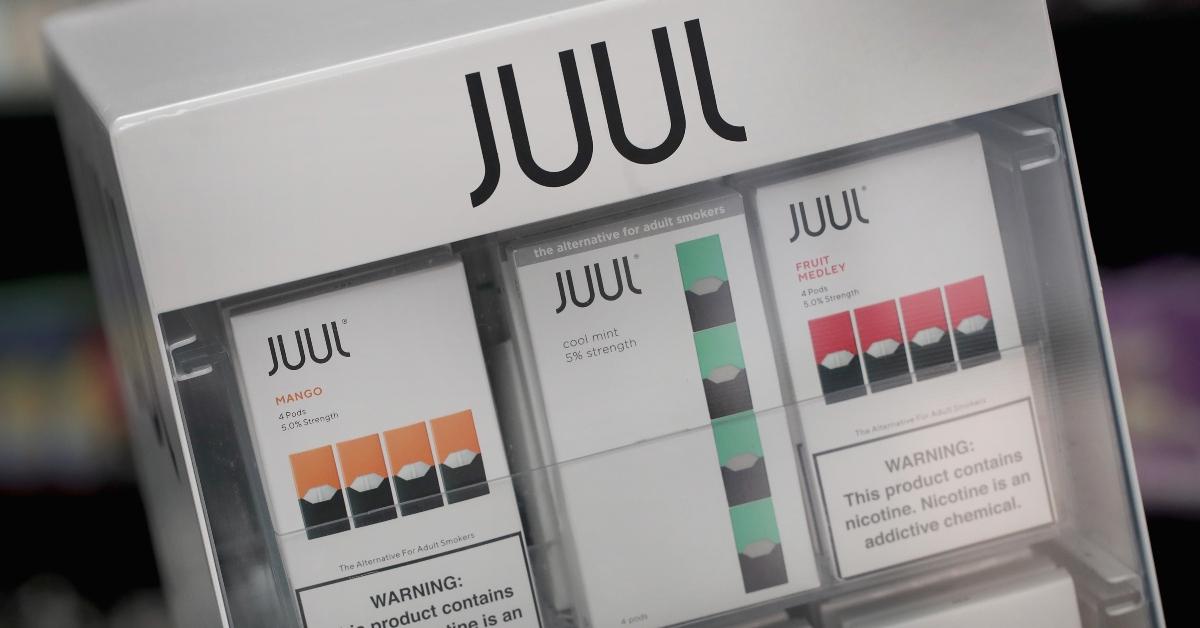 Juul Agrees to $438.5 Million Settlement for Targeting Teens
E-cigarette maker Juul Labs Inc. has agreed to a $438.5 million settlement in a lawsuit filed by several states that claim the company's marketing tactics targeted teenagers. Here's the Juul settlement explained in more detail.
Article continues below advertisement
In 2018, Massachusetts was the first state to start an investigation into Juul's marketing practices. After a two-year investigation, the Massachusetts Attorney General's office filed a lawsuit claiming that Juul created a youth vaping epidemic by intentionally marketing and selling e-cigarettes to underage teens.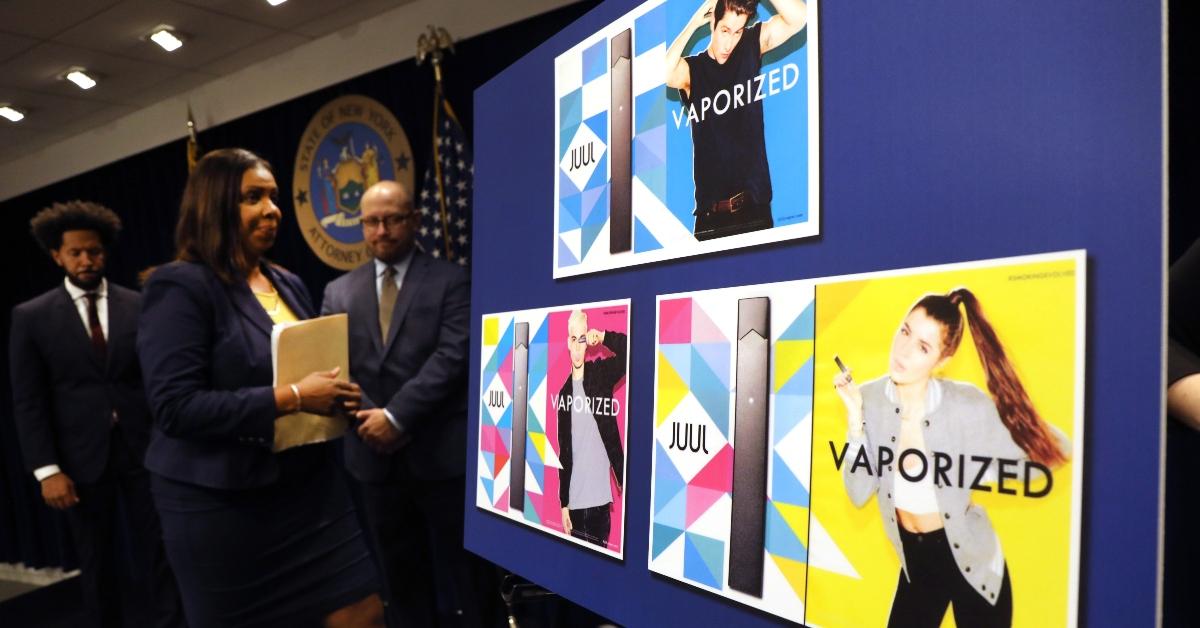 Article continues below advertisement
Thirty-three states and Puerto Rico eventually joined the lawsuit against Juul. The investigation into Juul's marketing practices found that the company promoted its products through launch parties, product giveaways, social media posts, and advertising in teen-focused media outlets such as Nickelodeon, Cartoon Network, and Seventeen magazine.
Teen vaping has increased by epidemic proportions.
In 2018, then U.S. Surgeon General Jerome Adams said e-cigarette use among teens had increased "at a rate of epidemic proportions." A 2019 National Youth Tobacco Survey found over five million youth were using e-cigarettes, and about one million were vaping daily, the Brookings Institution reported.
Article continues below advertisement
Juul agrees to change its marketing practices.
Juul officials deny any wrongdoing and have claimed the company's products are marketed more toward adults trying to quit smoking traditional cigarettes. As part of the tentative settlement, Juul agreed to stop its:
Youth marketing

Funding education programs

Depicting persons under age 35 in any marketing

Use of cartoons

Paid product placement

Sale of brand name merchandise

Sale of flavors not approved by the FDA

Allowing access to websites without age verification on the landing page

Representations about nicotine not approved by FDA

Misleading representations about the nicotine content

Sponsorships/naming rights

Advertising in outlets unless 85 percent audience is adult

Advertising on billboards

Public transportation advertising

Social media advertising (other than testimonials by individuals over the age of 35, with no health claims)

Use of paid influencers

Direct-to-consumer ads, unless age-verified, and

Offering free samples.
Article continues below advertisement
In a statement to the New York Times, the company said the settlement "is a significant part of our ongoing commitment to resolve issues from the past. The terms of the agreement are aligned with our current business practices, which we started to implement after our companywide reset in the fall of 2019."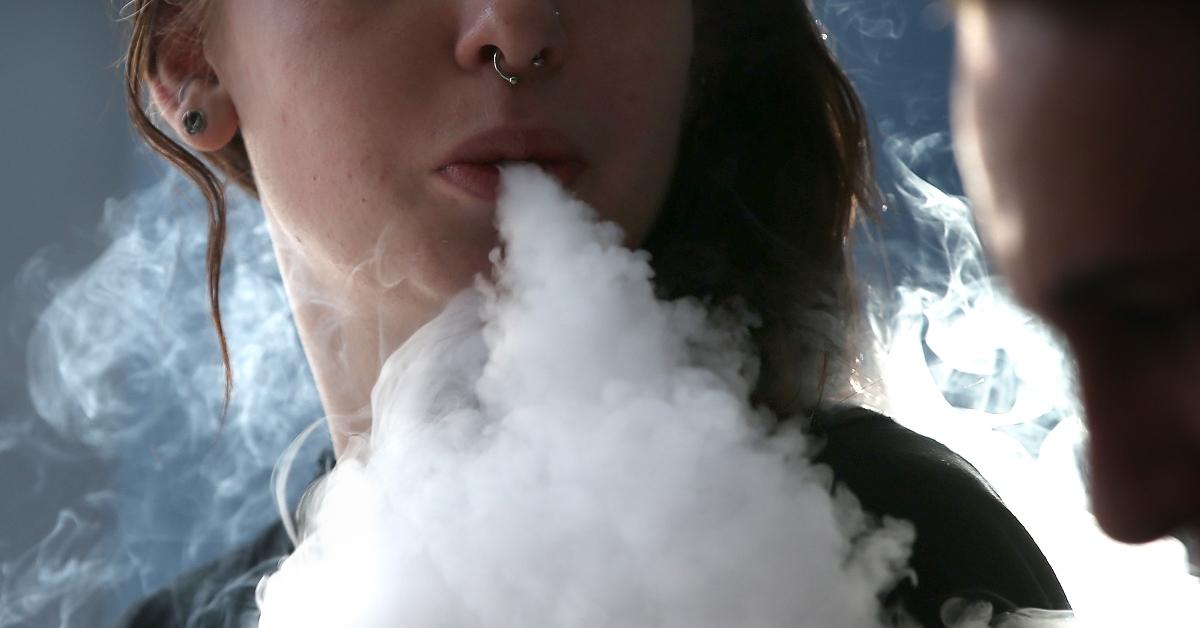 Article continues below advertisement
Once the settlement is finalized, the $438.5 million would be paid out to the participating states and territories over six to ten years, with the amounts paid increasing the longer the company takes to make the payments. The funds have been earmarked for public efforts to curb underage tobacco and e-cigarette use.
Juul settled separate lawsuits with other states.
This new settlement is in addition to four other state lawsuits Juul previously settled with Arizona ($14.5 million), Louisiana ($10 million), North Carolina ($40 million), and Washington ($22.5 million). Each state filed similar lawsuits accusing Juul of targeting youth in their marketing. According to Drugwatch.com, about 3,986 lawsuits have been filed against Juul as of July 15.