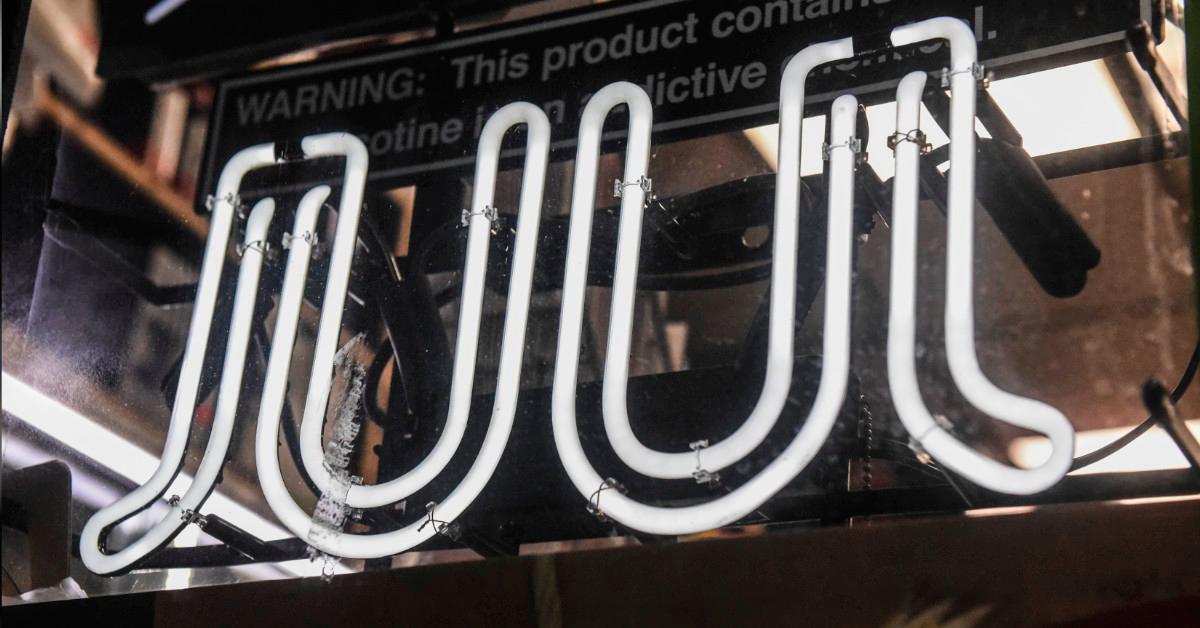 FDA Bans All Juul Products Currently Being Sold and Distributed in the U.S.
Regulatory authorities didn't have their eye on Juul Labs until around 2018 when teens began vaping. Since then, the FDA and other authorities have fought tooth and nail to ban vaping and e-cigarettes. The FDA has just emerged victorious by issuing an MDO to ban all Juul products in the U.S.
Article continues below advertisement
Juul Labs has already faced a lawsuit where it was alleged that the company targeted teens in its marketing. Juul settled it for $40 million, which, according to The Wall Street Journal, was paid to the state of North Carolina. While Juul didn't admit to any wrongdoing, the company has faced serious backlash from school districts, parents, and lawmakers for the surge of vaping and e-smoking among teens.
Juul CEO Crosthwaite previously accepted a stake from tobacco giant Altria.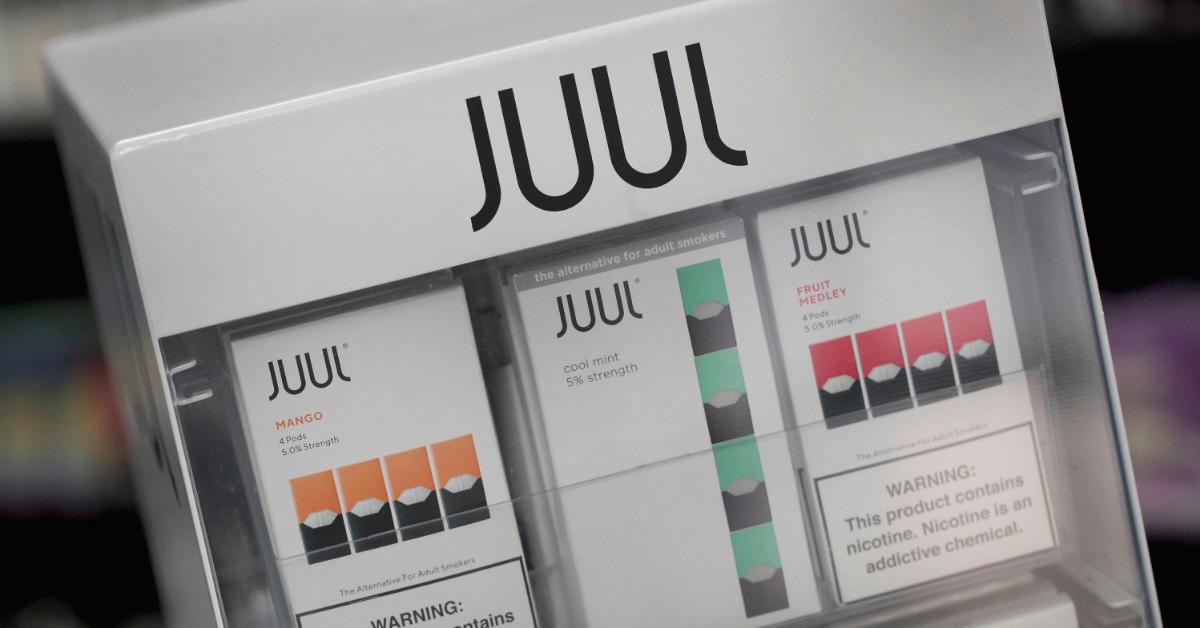 Altria acquired a 35-percent stake in Juul Labs in 2018, which sparked criticism from Sen. Dick Durbin (D–IL), who condemned the deal in a letter signed by 10 Senate Democratic colleagues, including Sen. Elizabeth Warren (D–Mass.). Durbin wrote that "by accepting $12.8 billion from Altria — a tobacco giant with such a disturbing record of deceptive marketing to hook children onto cigarettes — Juul has lost what little remaining credibility the company had when it claimed to care about the public health."
Article continues below advertisement
Juul's CEO and chairman is K.C. Crosthwaite, a Providence College MBA graduate who has "over 20 years of experience in product development, management, and stakeholder and regulatory engagement," according to his Juul Labs bio. Previously, he served as chief growth officer at Altria. He took over the CEO spot when Kevin Burns stepped down from the role in September 2019.
Article continues below advertisement
Crosthwaite addressed the "underage use of vapor products in the U.S., including the use of Juul products" in a keynote address at the 2020 Global Tobacco & Nicotine Forum a year later. "Recently, we have seen some encouraging trends in the States, but more needs to be done, both now and in the future, to ensure our products are used by the adult smokers for whom they are intended," he said.
Later in the keynote, Crosthwaite mentioned that flavors "help smokers switch" to vaping products, but "there is a crucial balance with addressing underage use." He also said, "Where flavors are available, they must be marketed in a way that can effectively reach adult smokers while limiting appeal and access to those underage."
Article continues below advertisement
The FDA has banned all Juul products in the U.S.
Since the FDA's dig into vaping and e-cigarettes, California, Massachusetts, New Jersey, New York, and Rhode Island have imposed restrictions on the purchase of e-cigarettes. Other states have completely banned the sale of fruit-flavored vapes and e-cigarettes. The Wall Street Journal reports that the FDA plans to completely take e-cigarettes out of the U.S. market.
Article continues below advertisement
On June 23, the FDA announced that it has issued an MDO (Marketing Denial Order) to Juul Labs for any product they have that may be marketed in the U.S. This means that all Juul products have to be removed from stores. The products include but arent limited to:
Virginia tobacco flavored Juul pod (nicotine: 5.0 and 3.0 percent)
Menthol-flavored Juul pod (nicotine: 5.0 and 3.0 percent)
Article continues below advertisement
"Today's action is further progress on the FDA's commitment to ensuring that all e-cigarette and electronic nicotine delivery system products currently being marketed to consumers meet our public health public standards," stated FDA Commissioner Robert M. Califf. Amid the ban, vape and e-cigarette enthusiasts are heading out to stock up while they still can.
According to The Wall Street Journal, in 2021, Juul had a $259 million net loss and an 11 percent decrease in sales. Though Juul is sold in France, Italy, the U.K., Canada, and the Philippines as well, the U.S represented a big portion of the company's revenue. With the ban in effect, it's likely that another huge loss will follow, perhaps even exceeding the previous year's loss.
It isn't clear how long it will take for Juul products to be off the shelf, but the FDA says places that are slow to remove the products will "risk enforcement action."