Vaping Concerns Grow, FDA and FTC Investigate Juul
Vaping has become very popular. However, investigations by the FTC and FDA sparked more concerns. Juul's vaping devices could cause seizures.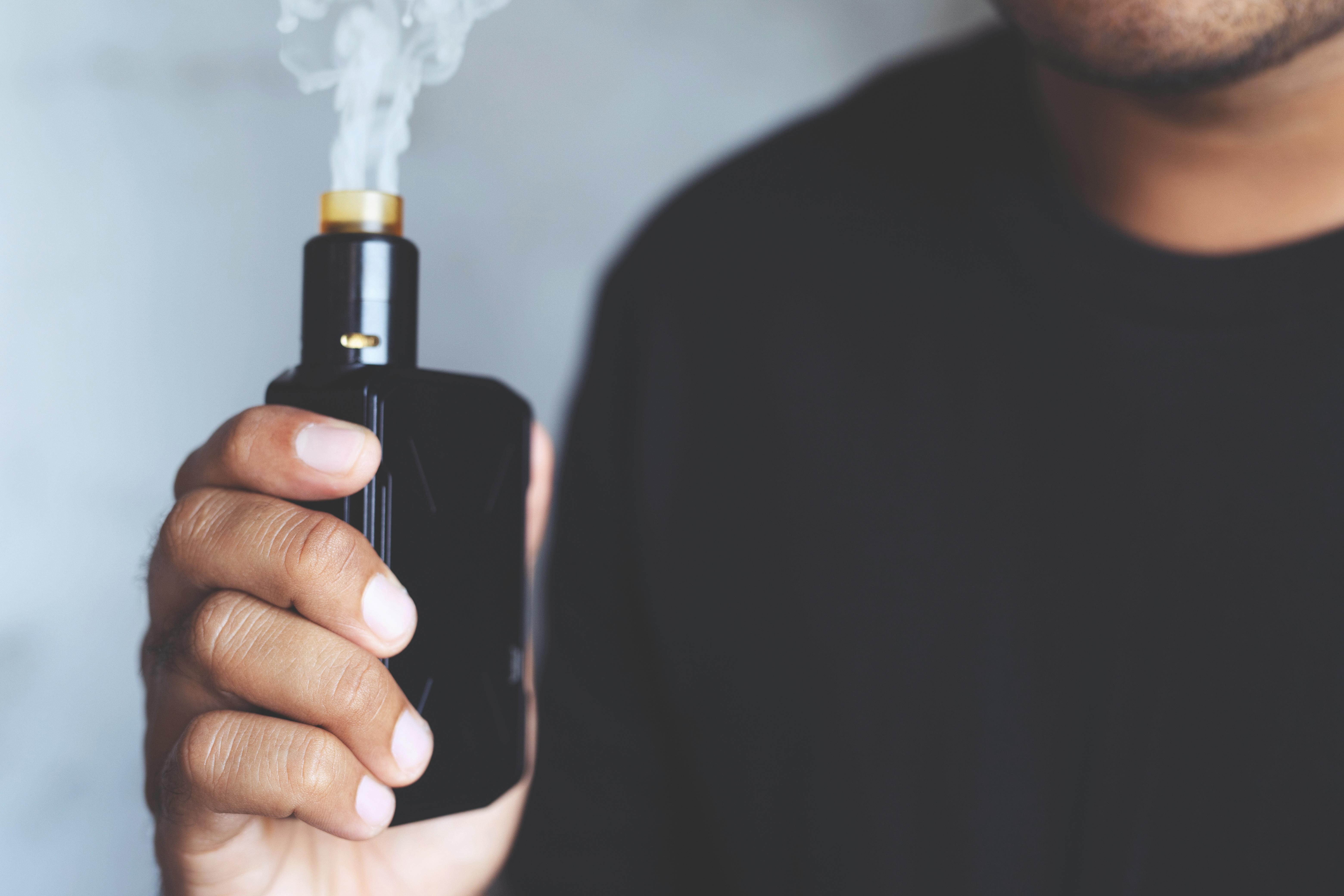 Lately, vaping has become very popular. The cannabis industry is also in the spotlight right now. However, investigations by the FTC and FDA sparked more concerns about vaping. How will vaping impact the cannabis industry? Let's find out.
Article continues below advertisement
Article continues below advertisement
Why is the FTC investigating vaping?
Consumers have been shifting towards vaping devices—an alternative to smoking cigarettes. Vaping can help users quit smoking. The user inhales the vapor from a vaping device or e-cigarettes. The heated liquid contains nicotine, marijuana, flavorings, and other chemicals.
On Thursday, a CNBC article revealed that the FTC is investigating e-cigarette maker Juul's involvement in deceptive marketing strategies. The FTC's concern started after cigarette giant Altria (MO) acquired a 35% stake in Juul. Vaping and cannabis products' popularity made cigarette companies' interested in them. Altria also has a 45% stake in Cronos Group (CRON).
According to the FTC's allegations, Juul promoted its vaping products to young people. The company's advertising campaigns used young models and bright colors. The FTC thinks that the company's advertising got young people to use vaping products. Juul didn't comment on the investigation. However, according to CNBC, Juul said in a statement that the 2015 ad campaign was only targeted for adults in the 25–34-year-old demographic range.
According to CNBC, Juul also said, "If one views the sales and revenue data, there is no evidence that it drove use, youth or otherwise. Nonetheless, we regret that the campaign was executed in a way that was perceived as appealing to minors."
Article continues below advertisement
Why is the FDA concerned?
In another investigation by the FDA, Juul's devices could cause seizures, according to a Bloomberg report on Thursday. The FDA didn't name the specific products. However, the documents obtained through public records made the FDA doubt Juul's devices.
According to Bloomberg, earlier this month, the FDA registered 127 reports of seizures and other neurological symptoms. The cases are all linked to e-cigarette use between 2010 and 2019.
Juul faces FDA and FTC's scrutiny
Juul faces scrutiny from the FDA and FTC. The company's vaping devices are popular among young people. The FDA also received public reports of seizures in teens after they used Juul's vaping devices. Last year, the FDA seized documents from the company's San Francisco headquarters.
Article continues below advertisement
Article continues below advertisement
Health concerns related to vaping
Seizures aren't the only health concern associated with vaping. There have been a number of reports about severe lung illnesses due to vaping. The Washington Post said that 354 possible cases of severe lung problems in 29 states might be linked to vaping. Some states have reported that vaping devices contain THC (tetrahydrocannabinol). Notably, THC is the component found in marijuana that causes the "high." THC has psychoactive effects if consumed in high quantities. The CDC is also investigating potential cases of illnesses linked to vaping.
Vaping's connection with cannabis
So, how do cannabis and cannabis players fit into this picture? Vaping has become popular. People think that vaping isn't as harmful as smoking tobacco. As a result, many cannabis players want to focus on the vaping market.
During Aphria's (APHA) fourth-quarter earnings call, it spoke about how legalizing vapes and concentrates in Canada will diversify its consumer base. Aphria thinks that vapes and concentrates could capture close to 30% of the Canadian adult-use market by 2021. In June, the company partnered with PAX Labs to introduce a broad portfolio of vapes and concentrate products. Aphria stock has gained 19.8% in August.
OrganiGram (OGI), in its third-quarter earnings reported in July, discussed vape pen products. The company is expanding into a new facility, which will produce vape pen products. OrganiGram stock has fallen 28.8% in August.
Article continues below advertisement
Other cannabis players, like Canopy Growth (CGC) (WEED), are also expanding into the vaping market. On August 8, Canopy Growth announced its mark on the US vaping market through a distribution agreement with Greenlane Holdings. The company will distribute Canopy Growth's vaporizer from its Storz & Bickel's vaporizer business in the US. Canopy Growth stock has fallen 26.0% in August.
Health Canada also recommends vaping to quit tobacco smoking. However, there are concerns about possible health issues related to vaping. The concerns could take a toll on cannabis companies.
Cannabis industry in the news
The cannabis industry is in the limelight due to support from presidential candidates. The candidates want to legalize marijuana on a federal level. Investigations linked to the industry could hinder marijuana legalization. Health concerns and the possible side effects need verification before cannabis reaches the federal level, according to White House officials. Read Marijuana Legalization: Is the White House Warming Up? to learn more.
Notably, everything has advantages and disadvantages. Federal regulations could monitor various prohibited activities related to marijuana.
Stay tuned with us to learn more about the marijuana industry.