Elizabeth Holmes Awaits Sentencing and Seeks a New Trial — Is She in Jail?
Elizabeth Holmes had her trial delayed during COVID-19 and was convicted early in 2022. The Theranos founder isn't in jail while awaiting sentencing.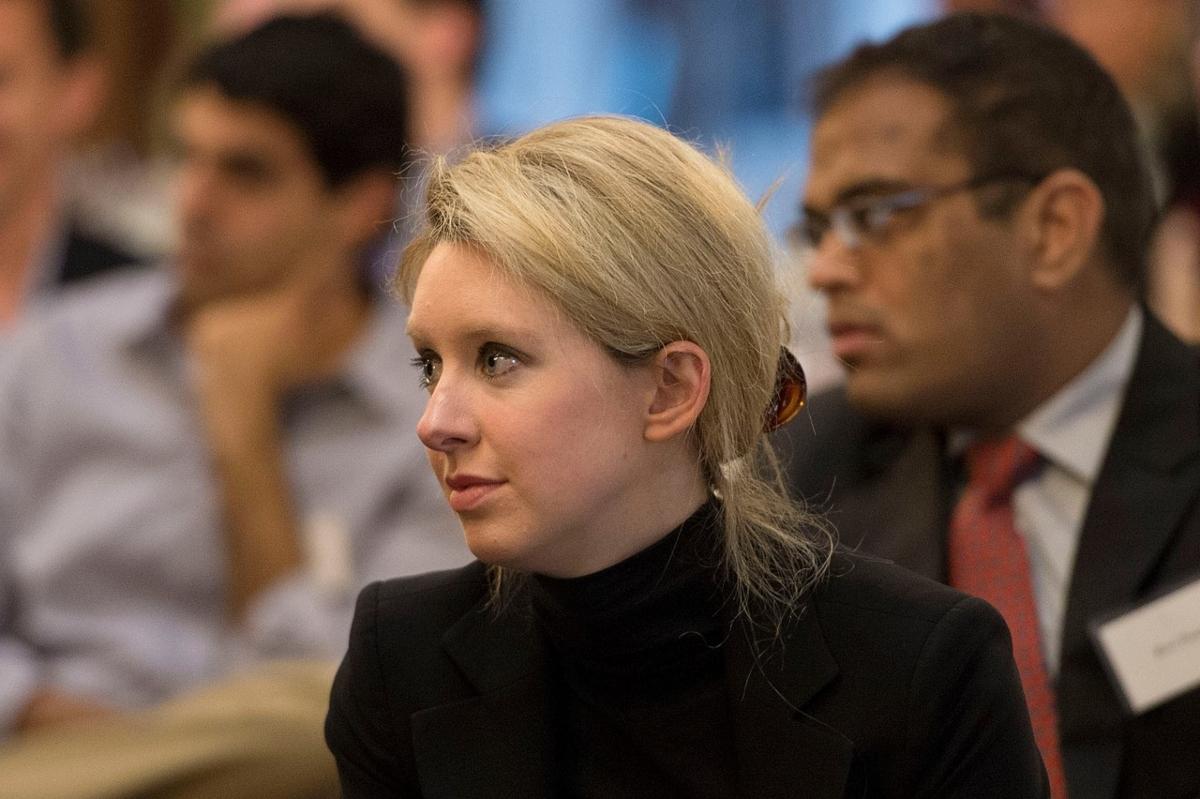 Investors and curious media streamers are now familiar with Elizabeth Holmes, the former billionaire founder of Theranos. The company, which Holmes touted as having a revolutionary blood-testing technology, dissolved in 2018 in disgrace. Holmes was convicted of four charges related to fraud. Is Holmes in jail today?
Article continues below advertisement
Article continues below advertisement
Holmes dreamed of reaching billionaire status as a child. She founded Theranos as a 19-year-old Stanford University dropout and was hailed as the world's youngest self-made billionaire by Forbes. However, Holmes's net worth was decimated when her company went under.
Elizabeth Holmes was convicted of criminal fraud related to Theranos.
Holmes claimed to have developed a new blood-testing technology that was capable of diagnosing hundreds of illnesses with a single drop of blood. However, journalist John Carreryrou conducted a secretive investigation into Theranos and its technology, publishing an expose of her tactics in The Wall Street Journal and later in a book.
Article continues below advertisement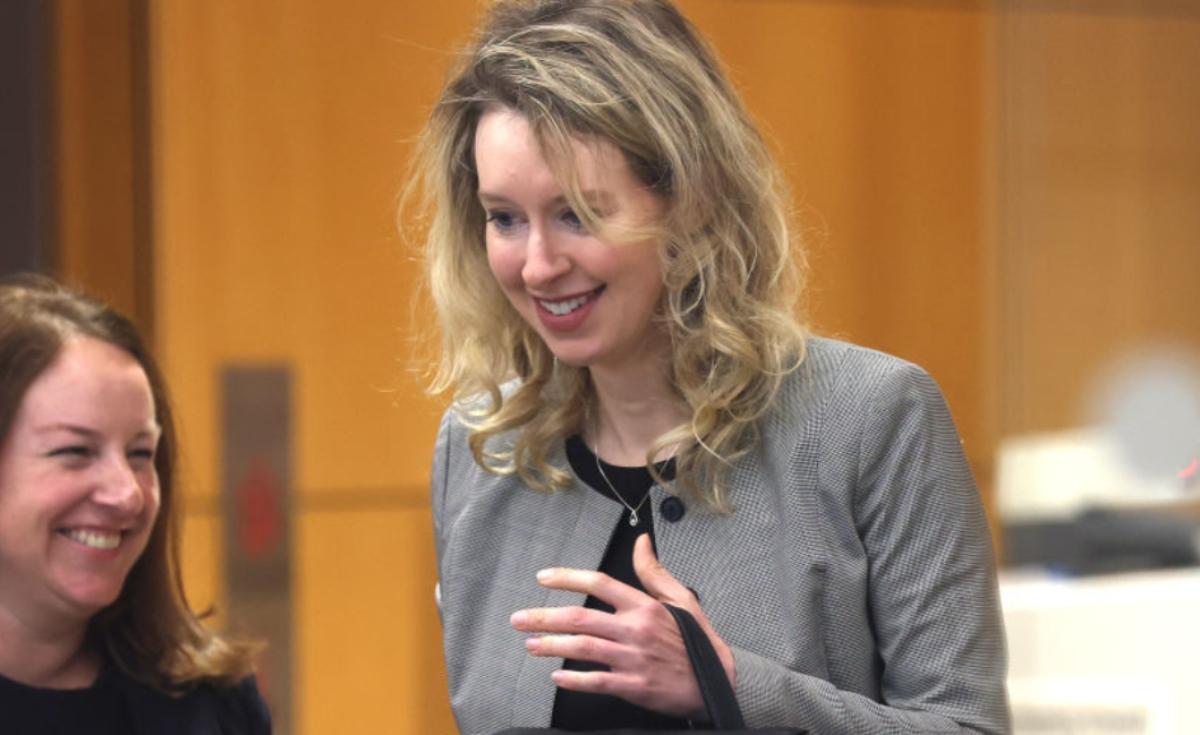 Theranos' blood testing device didn't work as Holmes said. In January 2022, she was convicted of four counts including wire fraud and conspiracy to defraud investors. Walgreens, Betsy Devos, and Walmart founders were among the major investors in Theranos.
Article continues below advertisement
Article continues below advertisement
Since her conviction, Elizabeth Holmes hasn't been in jail.
According to NPR, Holmes would be able to remain free during the eight months between her conviction and her sentencing trial. U.S. District Judge Edward Davila originally scheduled Holmes' sentencing for Sept. 26, and it has been moved to October.
Holmes has reportedly been living at a $135 million Silicon Valley estate since her criminal trial concluded. She has a young son with her husband Billy Evans, and the family has been there since her conviction. Thanks to a $500,000 bond secured by property, Holmes is free for the time being.
Article continues below advertisement
As she resides in the luxurious compound, Holmes awaits her sentencing but hopes to get a new trial and perhaps avoid jail time altogether. She faces up to 20 years in prison if her conviction stands.
Article continues below advertisement
Holmes is seeking a new trial due to an alleged visit by a star witness.
The Wall Street Journal reports that Holmes claimed one of the top witnesses for the prosecution visited her home. Former Theranos lab director Adam Rosendorff allegedly came to her home on Aug. 8 and spoke to Billy Evans, explaining that "he feels guilty" over the way his testimony was used in the trial.
Article continues below advertisement
Holmes requested an acquittal last week, claiming to have new information. That request was denied by Judge Davila, and now Holmes is seeking a new trial in light of the recent visit by Rosendorff.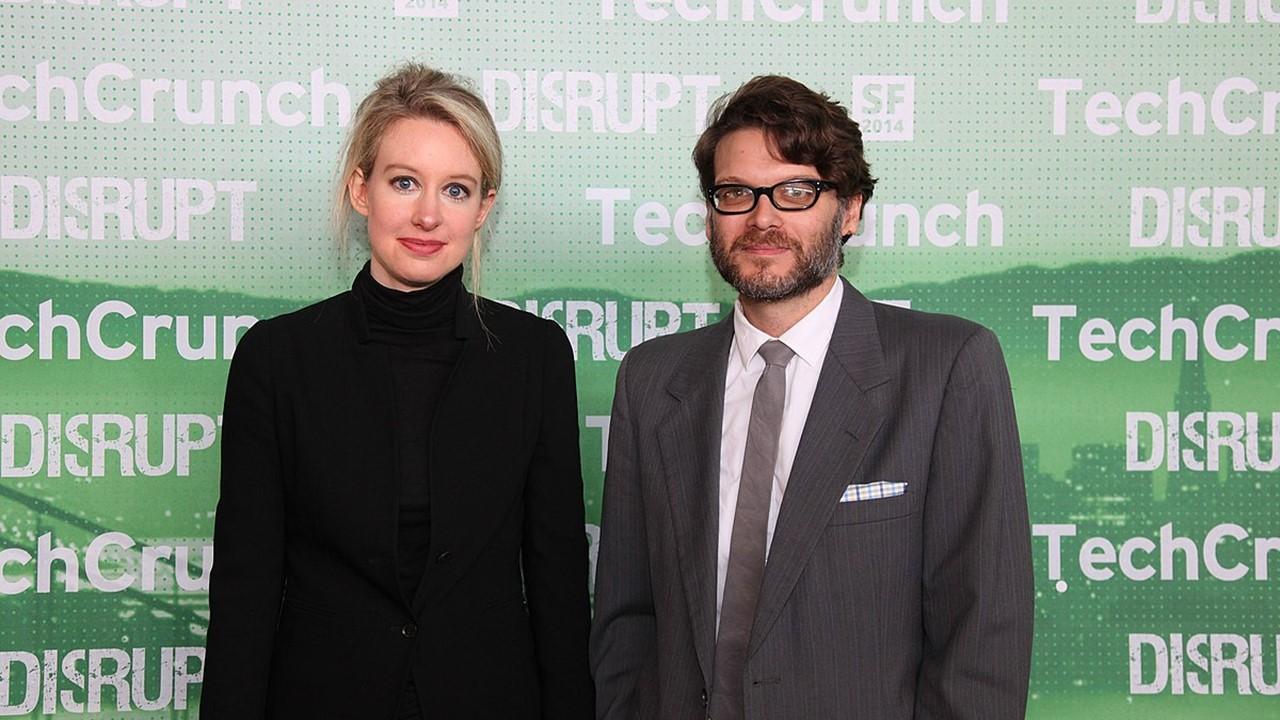 Article continues below advertisement
Article continues below advertisement
Her claim is that Dr. Rosendorff expressed regret for the way the prosecution used his testimony in her trial, and she should receive a new trial or hearing to consider that as evidence.
Evans claimed that Rosendorff looked "disheveled" and explained that he had "tried to answer the questions honestly" while testifying in Holmes' trial. However, Rosendorff said he felt the government used his answers to make things sound worse than reality.
Rosendorff's testimony claimed he responded to doctor and patient complaints and was pressured to make excuses for any errors or inconsistencies in Theranos test results. He was also a key source in the 2015 article exposing Theranos's unreliable testing technology.