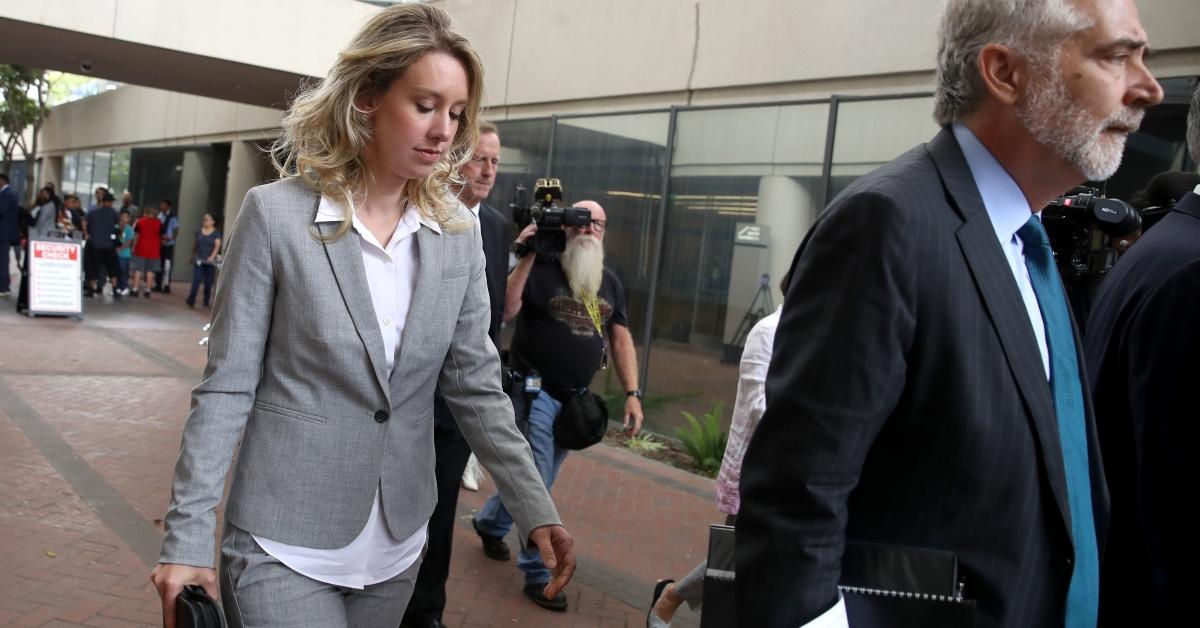 What Happened to Elizabeth Holmes? Theranos Founder's Fall From Grace
Not many people have had a fall from grace as monumental as Elizabeth Holmes, the founder and CEO of the now-defunct healthcare company, Theranos. Once heralded by Forbes as the world's youngest self-made woman billionaire and Time's Most Influential People in the World, Holmes is now about to stand trial on criminal fraud charges. So, what happened to Holmes?
Article continues below advertisement
What happened to Elizabeth Holmes?
By all accounts, Holmes seemed to have a bright future. She started her first business selling computer source code to Chinese universities while she was still in high school.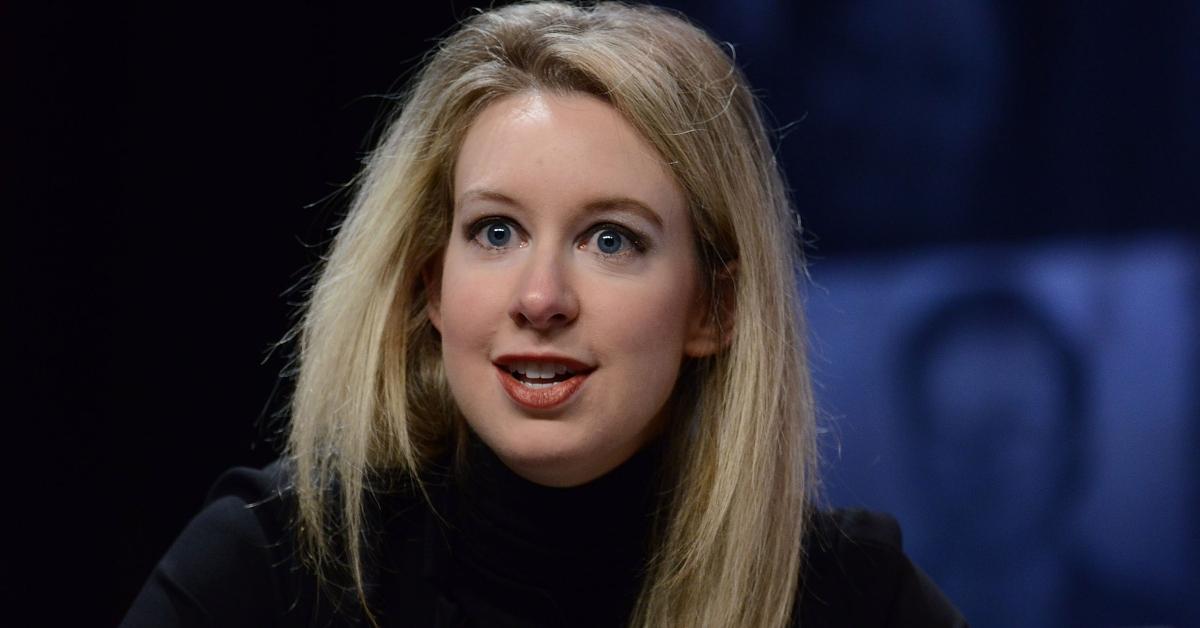 Article continues below advertisement
After high school, Holmes studied chemical engineering at Stanford University. She got a job at the Genome Institute of Singapore, where she tested blood samples for severe acute respiratory syndrome coronavirus (SARS-CoV-1) and even applied for her own patent.
In 2004, Holmes dropped out of college and founded Theranos with her tuition money. She was just 19 years old.
Article continues below advertisement
In a 2015 interview with WIRED, Holmes said she started the company to "make actionable health information accessible to people everywhere at the time it matters most." She boasted that her company could run numerous blood tests with a single micro-sample of blood and get results in less than four hours.
Although her former professors at Stanford were skeptical, Holmes was able to garner the support and financial backing of investors. She raised over $92 million in venture capital by 2010. Investors included former Secretary of State George Shultz, media mogul Rupert Murdoch, and Betsy DeVos.
Article continues below advertisement
A Wall Street Journal article exposed problems at Theranos
Theranos' success started to unravel in 2015 when Wall Street Journal investigative reporter John Carreyrou wrote an article exposing alleged fraudulent practices by the company. The article claimed that Theranos was giving inaccurate test results and using machines from other manufacturers instead of its Edison device for results.
Although Holmes denied the claims, the problems for her and her company snowballed. Several lawsuits followed, including one by the SEC charging her and Theranos' former president Ramesh Balwani with defrauding investors out of $700 million.
Article continues below advertisement
One year after Forbes named Holmes as the world's youngest self-made woman billionaire in 2015 with a net worth of $4.5 billion, it stripped her of the title and put her net worth at zero. Holmes had to forfeit all of her shares in Theranos and the company eventually dissolved.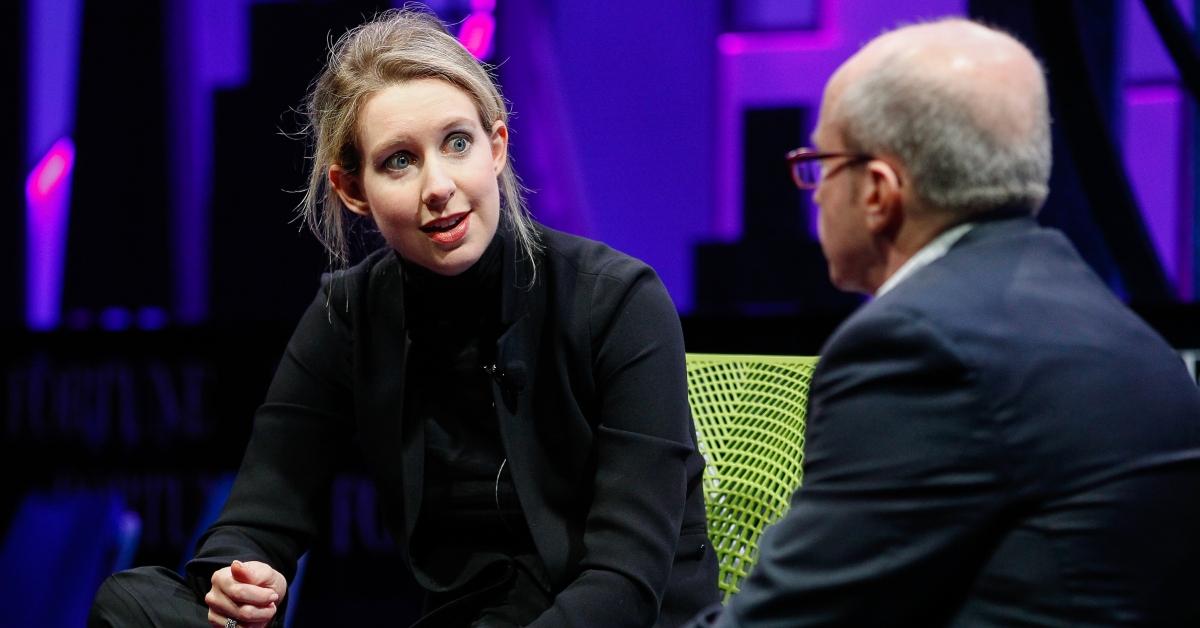 Article continues below advertisement
Where is Elizabeth Holmes now?
Currently, Holmes faces nine counts of wire fraud and two counts of conspiracy to commit wire fraud in a criminal case brought against her and Balwani by the U.S. Attorney's Office of the Northern District of California.
Jury selection in the trial against Holmes is scheduled to start on Aug. 31. It was previously rescheduled due to her pregnancy and the COVID-19 pandemic.
Article continues below advertisement
In July, Holmes gave birth to a baby boy. She and her husband Billy Evans, heir of the Evans Hotel Group, live in San Francisco.
If convicted, Holmes could get 20 years in prison, a $250,000 fine, and be forced to pay restitution for each count of wire fraud and conspiracy.
Elizabeth Holmes could use mental health defense.
Holmes might use her mental health as a defense. She was reportedly romantically involved with business partner and co-defendant Balwani during her time at Theranos. Her defense attorneys say they plan to call on a clinical psychologist to testify about a "mental disease or defect" bearing on the issue of guilt, CNBC reports.